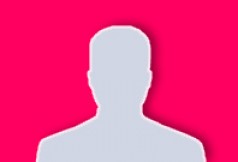 Description:
MARIAGroup was founded in 1999 by a family of architects and interior designers and set up office in Beirut. The practice works internationally and locally providing architectural and interior design services. Residential design has always been central to the practice. Homes for individual clients have allowed the firm to evolve a philosophy centered on the needs of the end user. From there, the group has undertaken numerous projects of varying programs, from educational, to hospitality to corporate and cultural, with the same personalized attention. Projects developed by the group strive at being intimately connected to the client and the context. Attention to detail is essential to the group's design process. When projects are conceived both as architecture and interior design endeavors, small parts take on the same intensity as the whole. The project is created around a natural relationship between objects, furniture, materials and light. With expertise and passion for antiques and vintage finds, the senior designers at the firm invest in searching for unique pieces that round off the project in an unexpected way. The practice is actively involved in the design and follow-up of each project from concept design, to construction and completion. The design team acknowledges the role of each artisan/worker involved in the building process and believes that in order to achieve quality, everyone engaged in the project should be motivated and passionate about the job they perform.
Website:
Sorry, no posts found!
Try a different search?