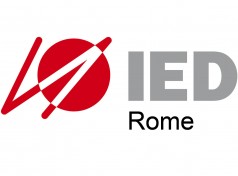 * I'm also a:
Owner/principal
Description:
ED opened its first school in Rome in 1973. Today, it welcomes 1500 students in its two hubs in the neighborhoods of San Giovanni and Testaccio. The first one includes a historic palazzo which is home to the Visual Communication courses and has the Felice Claudio Aqueduct running through its garden. The new building houses the Master Department, the library and the School of Design. The IED building in Via Branca, in the lively district of Testaccio, is home to the Fashion and Management Lab courses.
Facebook:
Twitter:
Website:
Sorry, no posts found!
Try a different search?