03

AUG 2013
FRAC CENTRE / JAKOB + MACFARLANE ARCHITECTS
Jakob + MacFarlane have brought to the fore an emerging dynamic form based on the parametric deformation and the extrusion of the grids of the existing buildings.
As a strong architectural signal interacting with its context, this fluid, hybrid structure develops likes three glass and metal excrescences in the inner courtyard, in the very heart of the Subsistances.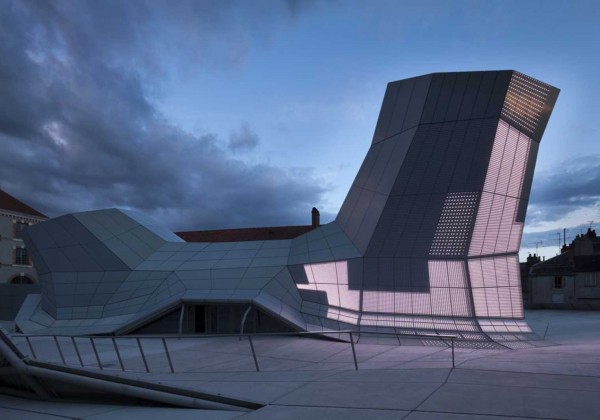 © JAKOB + MACFARLANE ARCHITECTS
The principle of emergence is extended to the immediate surroundings: the courtyard is treated like a public place, a topographical surface which forms the link between all the buildings, and accommodates the FRAC Centre programme.
This surface goes hand in hand with the natural differences in level of the site towards the building's entrance, reinforces the visual dynamics of the Turbulences, and stretches away towards the city in a movement of organic expansion.
© JAKOB + MACFARLANE ARCHITECTS
The Jakob + MacFarlane extension, conceived like a graft on the existing buildings, introduces a principle of interaction with the urban environment activated by a "skin of light" on the Turbulences, designed by the artists' duo Electronic Shadow (Niziha Mestaoui and Yacine Aït Kaci), the associate artist and joint winner of the competition.
Their proposal consists in covering a part of the Turbulences, giving onto the boulevard, with several hundred diodes, thus introducing a "media façade", a dynamic interface between the building and the urban space.
© JAKOB + MACFARLANE ARCHITECTS
Using the construction lines of the Turbulences, the points of light become denser, passing from point to line, line to surface, surface to volume, and volume to image.
This interactive skin of light, integrated in the building like a lattice-work moucharaby, will function in real time and develop a state of "resonance" with its environment, based on information coming, for example, from climatic data (daylight, wind, etc.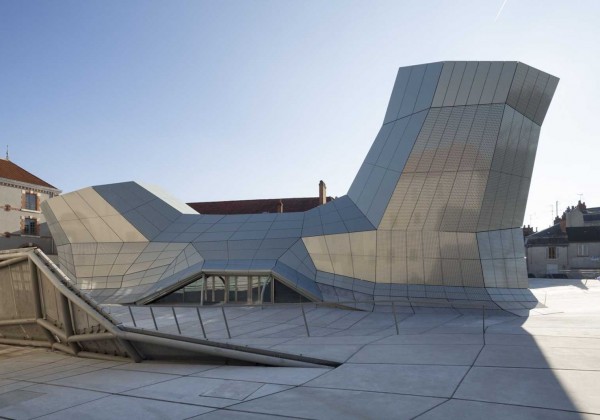 © JAKOB + MACFARLANE ARCHITECTS
) as well as animated image scenarios devised by the artists.
The building's surface will thus be informed by flows of information, transcribing them as light-images.
© JAKOB + MACFARLANE ARCHITECTS
These luminous signs, the result of a computer programme, implement the merger of image and matter, turning The Turbulencess into "immaterial architecture".
The garden of the ruedurepos agency:The garden (400 sq.
© JAKOB + MACFARLANE ARCHITECTS
m.
/4500 sq.
© JAKOB + MACFARLANE ARCHITECTS
ft.
) of the ruedurepos agency (Christophe Ponceau and Mélanie Drevet) comes across like a mineral setting with plants, situated behind the central building and visible from the courtyard.
© JAKOB + MACFARLANE ARCHITECTS
Called "La faille/The Fault", it proposes, at some remove, a dialogue between construction and greenery.
Several levels will be engaged in this dialogue: pozzuolana bed, Corten steel furniture this side of the ground level, and vegetation formed, among other things, by a grassy area of ophiopogons punctuated by pink lilies and sumacs.
© JAKOB + MACFARLANE ARCHITECTS
.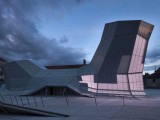 © JAKOB + MACFARLANE ARCHITECTS
© JAKOB + MACFARLANE ARCHITECTS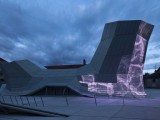 © JAKOB + MACFARLANE ARCHITECTS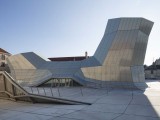 © JAKOB + MACFARLANE ARCHITECTS
© JAKOB + MACFARLANE ARCHITECTS
© JAKOB + MACFARLANE ARCHITECTS
© JAKOB + MACFARLANE ARCHITECTS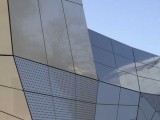 © JAKOB + MACFARLANE ARCHITECTS
© JAKOB + MACFARLANE ARCHITECTS
Comments