21

FEB 2013
Sony Building "Crystal Aqua Trees" / Torafu architects
Tokyo-based Torafu architects designed the Christmas illumination installed in Sony Square, the Sony Building's outdoor event space in Ginza, Japan.
© Torafu architects
Inspired by the Trevi fountain in Rome, the "Ai no Izumi" (Fountain of Love) charity drive has been held by Sony every year since 1968.
© Torafu architects
For this edition, Torafu architects proposed a new embodiment as an interactive installation.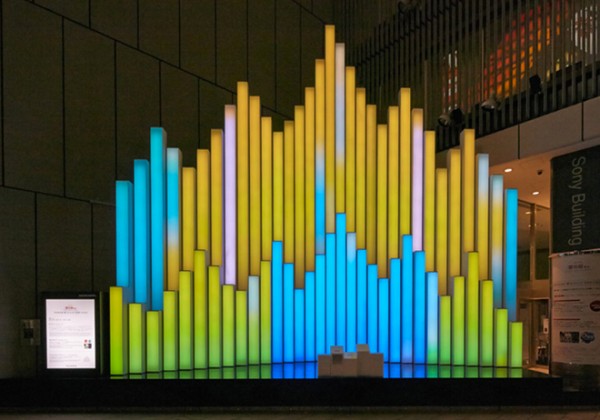 © Torafu architects
The Crystal Aqua Trees is a crystal work of art inspired by the concept of a fountain that can be seen as a spray of water as well as a Christmas tree.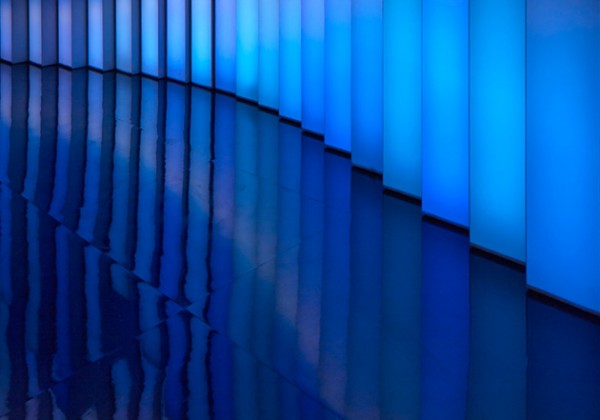 © Torafu architects
In response to changes in the landscape of the street and the actions of people, the illumination will play beautiful music in harmony with a gorgeous light display.
The movement of people is picked up by a sensor camera, which prompts the pillars of light illuminated by LEDs to change colors to create a glimmering structure.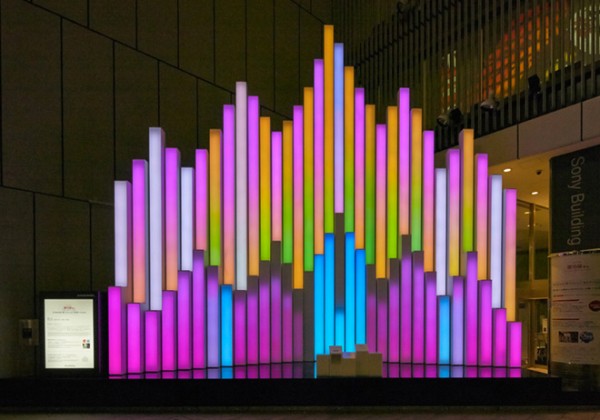 © Torafu architects
Whenever coins are deposited in the crystal donation box placed in front of the square, the installation responds by switching to a special performance, as if acknowledging the contributions made.
© Torafu architects
.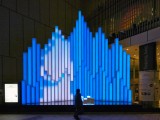 © Torafu architects
© Torafu architects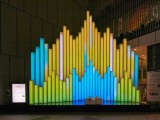 © Torafu architects
© Torafu architects
© Torafu architects
© Torafu architects
on Youtube - ©
Comments