12

FEB 2013
Scott Street Apartments Brisbane / Jackson Teece Architecture
Conceptual framework The design responds to the sub-tropical climate, riverside environment and neighbouring heritage buildings to create a luxury residential building that embodies a distinct sense of place.
Relationship of Built Form to Context / Public and Cultural Benefits A thorough analysis of the site context informed the design.
© Sharrin Rees
The building is conceived as part of a masterplan that balances the needs of private and public stakeholders.
One of the key concerns was the relationship between the proposed building and the heritage-listed Silverwells residences at the northern end of the site.
© Sharrin Rees
By concentrating the building footprint in the south end of the site, a dynamic public space was created between the two buildings.
This enlivens the streetscape by providing clear views and pedestrian access to Kangaroo Point.
© Sharrin Rees
On an urban scale the project marks the entrance to Main Street and the southern approach to the Storey Bridge.
At ground level the project provides an important link between the waterfront walkways on either side of Kangaroo Point and responds to a future pedestrian bridge identified by the local goverment plan.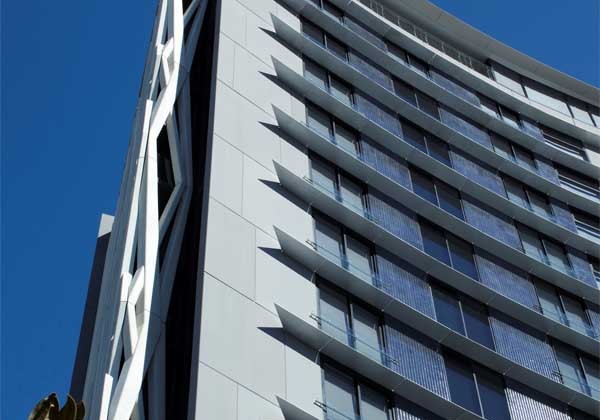 © Sharrin Rees
The architectural form references the winding path and native ecology of the Brisbane River, as reflected in the precast concrete screen on the eastern facade.
Inspired by nearby mangroves and melaleuca forests, this element serves a dual purpose.
© Sharrin Rees
On a practical level it provides thermal protection and visual privacy to rooms overlooking the Bradfield Highway.
On a more symbolic note, it creates a unique identity that anchors the building to its riverside site.
Sustainability All glazing is low shading co-efficient glass with double glazing for acoustic privacy.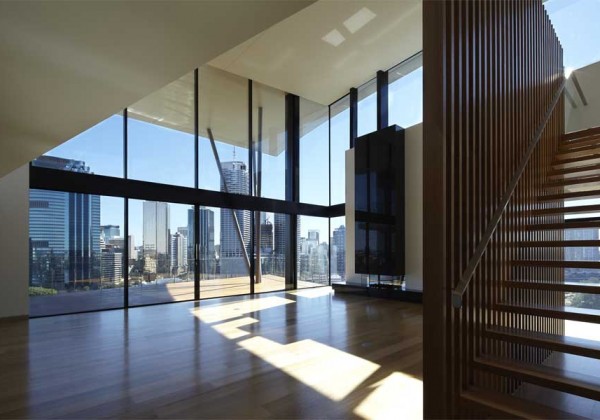 © Sharrin Rees
Solar protection is provided to all northern and eastern glazing and the principle western view is protected from the late afternoon sun by a cantilevered blind.
Natural ventilation is encouraged through the provision of an automated control system.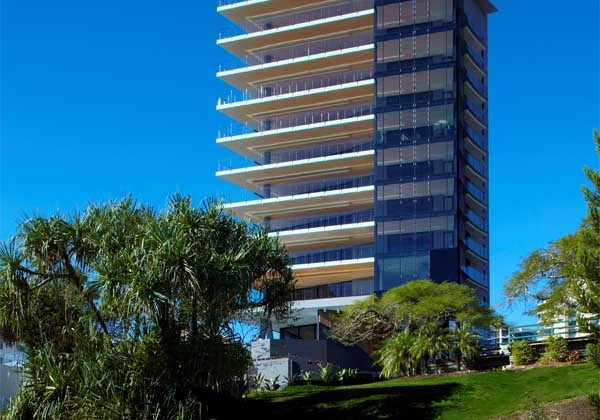 © Sharrin Rees
Balconies are protected from inclement weather by operable glass louvres.
Thermal comfort is ensured by the provision of insulation in external walls.
© Sharrin Rees
Response to Client and User needs Jackson Teece worked closely with Waterford Properties to provide a distinctive building that reflects its riverside setting.
Several designs were tested before arriving at the final mix of twelve whole floor apartments, one three-storey villa and one double-storey penthouse.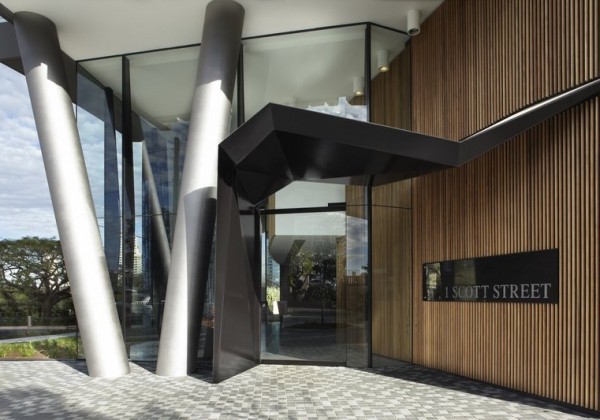 © Sharrin Rees
The interior design, also by Jackson Teece, combines the formality of a grand house with relaxed subtropical apartment living.
Whole floor apartments create a diversity of public and private space, with sliding screens allowing flexible partitioning of interiors.
© Sharrin Rees
.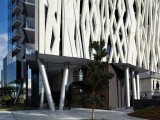 © Sharrin Rees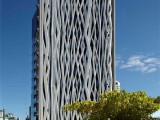 © Sharrin Rees
© Sharrin Rees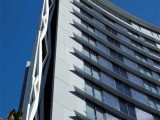 © Sharrin Rees
© Sharrin Rees
© Sharrin Rees
© Sharrin Rees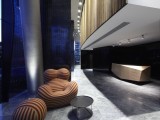 © Sharrin Rees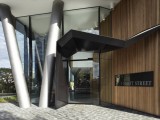 © Sharrin Rees
© Sharrin Rees
Comments