07

FEB 2013
Trilux / Future Cities Lab / CCA
TRILUX is an experimental construction of three vertical wooden lattice structures that create an illuminated beacon anchoring the corner of the site [Proxy Project] and invite the neighborhood to participate in the museum activities that take place inside of it.
©
TRILUX is fabricated by combining traditional steam-bending techniques with CNC milled and laser cut components.
©
The south faces of TRILUX host hundreds of curved spiked shade quills.
©
Visitors view the sky through three unique woven oculi and in the evening lights illuminate the interior lattices.
©
Trilux is a temporary public art installation weaving thin wood elements into three unique vertical icons and exploring ideas of lightness, plasticity, and geometric complexity in a temporary public space.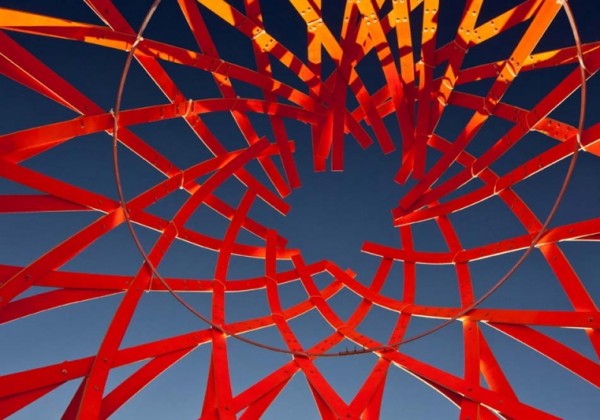 ©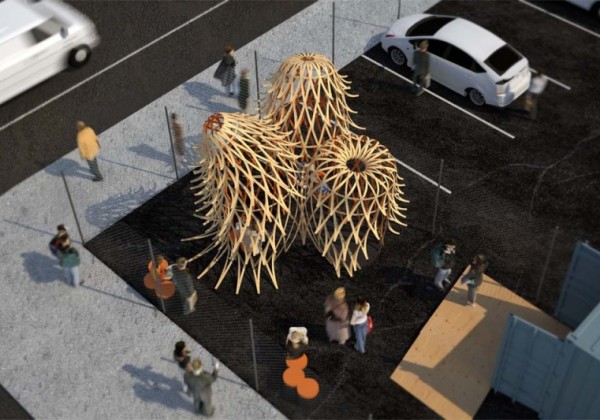 ©
Johnson notes, "The Trilux pavilion is an experiment in structural expression, form making and attempts to synthesize diverse fabrication techniques.
©
The pavilion also gave us the opportunity to explore how this type of structure performs as a catalyst and a hub for social interaction both inside and outside the pavilion.
©
In many ways the Trilux pavilion is a study model for larger urban structures we hope to build in the future.
©
".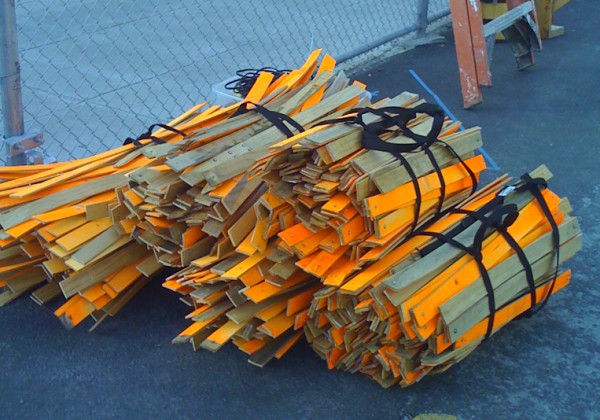 ©
©
©
©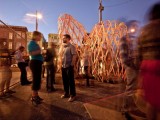 ©
©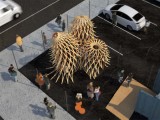 ©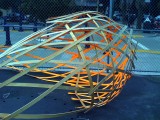 ©
©
©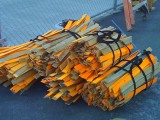 ©
Comments