06

FEB 2013
Bloom / Doris Kim Sung
Designed by Doris Kim Sung, an architect and professor at USC, the 14,000 laser cut pieces that make up the structure each consist of two thin sheets of metals laminated together, each with different expansion rates.
©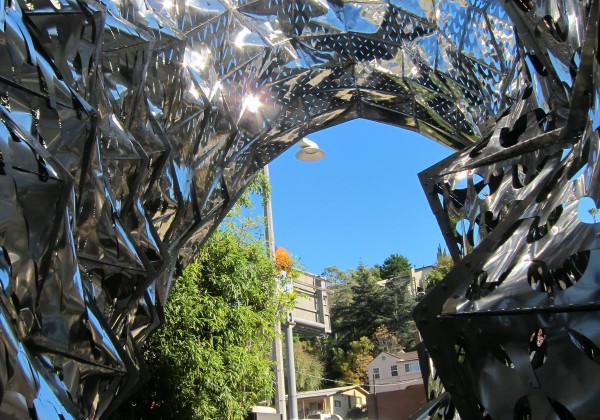 ©
The combined pieces are interlocked into an aesthetically-pleasing and lightweight aluminum frame:Currently, the structure is on display at the Materials and Application gallery in Los Angeles.
©
Inspired by (and named after) the shape of a woman's Victorian undergarment, the pattern of this environmentally-adaptive structure curls up when the temperature rises, and flattens out when the temperature cools down.
©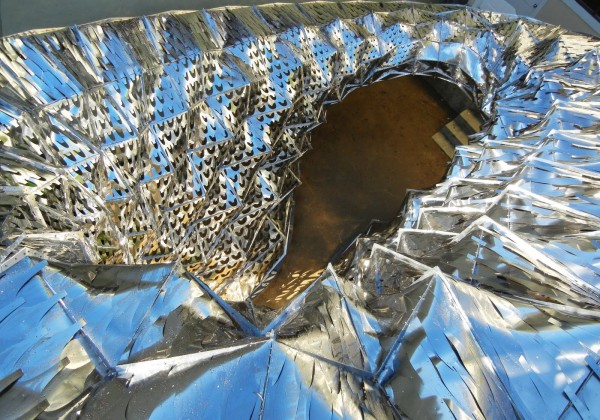 ©
The thermobimetal used in the structure intelligently responds to temperature by creating shaded or ventilated areas, depending on the direction of the heat source.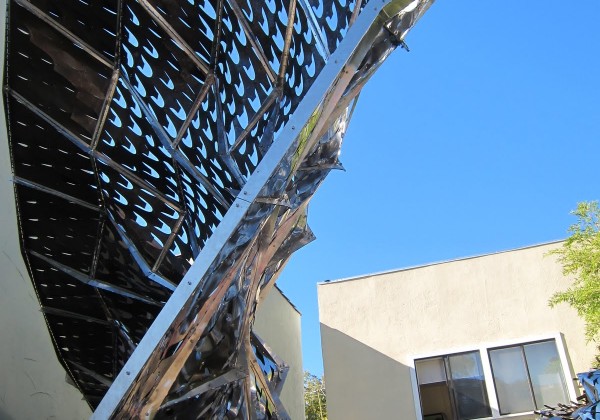 ©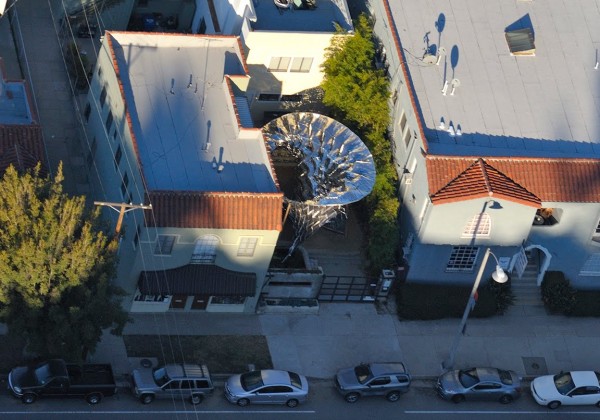 ©
Because of this, the structure also acts as a sort of sun tracker that can be used to record the time and temperature.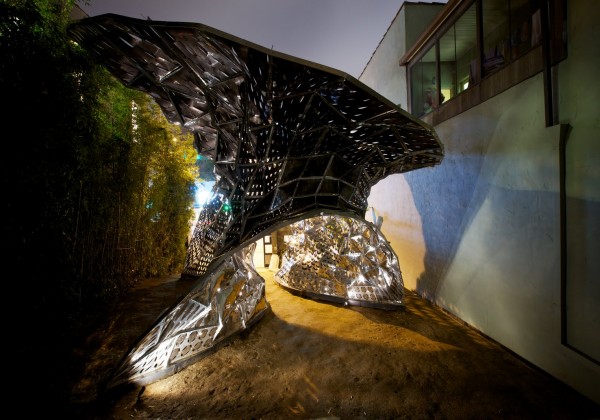 ©
.
©
©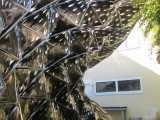 ©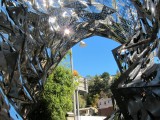 ©
©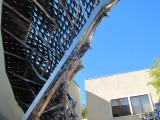 ©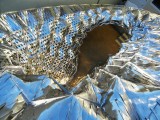 ©
©
©
©
©
©
Comments