05

MAR 2012
Flekkefjord Cultural House / Helen & Hard
The project, on the waterfront of Flekkefjord as town on Norway's south coast, incorporates a theater hall, a cinema, a library, a gallery, a youth club and a cultural school.
© Helen & Hard
The project has recently been approved for construction.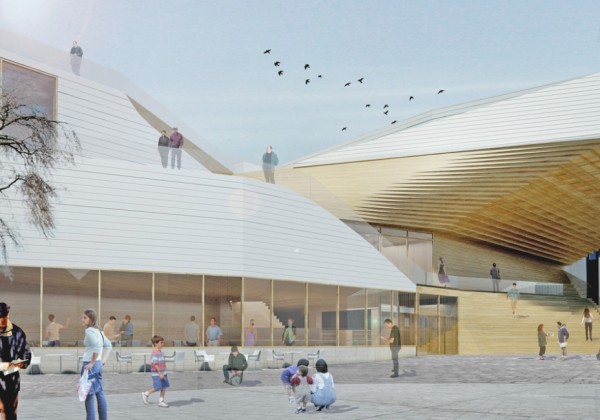 © Helen & Hard
Flekkefjord's narrow streets are lined with traditional timber houses, whose small scale contrasts starkly with the massive volumes of the new Cultural Center.
© Helen & Hard
Mediating between these different scales drove the design process.
© Helen & Hard
The diverse functions of the project were divided into four individual "houses" and the spaces between them creating gathering and circulation spaces.
The "between spaces" have been filled with a fanned, continuous stair which links the forecourt, the façade and the levels of the foyer within.
© Helen & Hard
The facades of the houses, both interior and exterior, are woven together to create three-dimensional public concourse.
© Helen & Hard
.
© Helen & Hard
© Helen & Hard
© Helen & Hard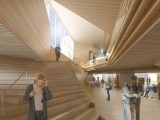 © Helen & Hard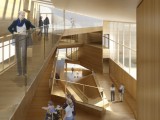 © Helen & Hard
© Helen & Hard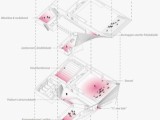 © Helen & Hard
© Helen & Hard
Comments