30

NOV 2012
NUBE-PET / Arturo Revilla Pérez
'NUBE-PET' is a cultural project that proposes the exploration of waste material using structures with architectural potential.
© Alejandro Revilla Perez
For a period of 21 months, a group of architects, designers, artists, marketers, communications specialists and the general public collected, cleaned and cataloged more than 25,000 600ml plastic PET bottles (polyethylene terephthalate) to manufacture an installation that covers the central building of the autonomous university of Aguascalientes.
© Alejandro Revilla Perez
The semi-public status and cultural importance of the courtyard inside the J.
Gomes of Portugal building was the perfect setting to question how public spaces are constituted and managed in the contemporary city.
© Alejandro Revilla Perez
Based on horizontal communication systems and social networks, collective 'NUBE-PET ' tried to generate not only an ecological consciousness around the materials pieces from which cities are made, but also an emphasis on therelationship between manufacturing, form, space and social fabric.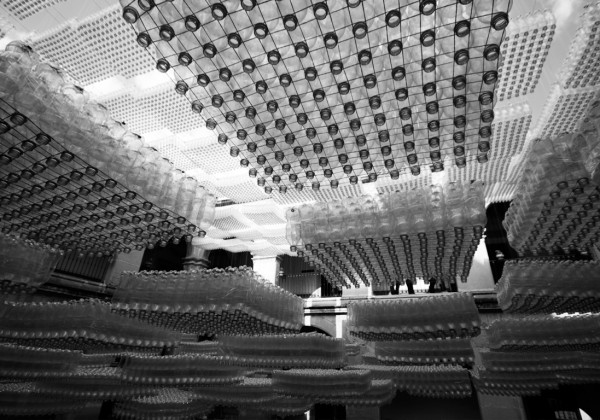 © Alejandro Revilla Perez
Connecting educational institutions, private sector, government institutions, professionals and the general public, this project seeks ways to generate urban events that reveal the city as a networking effort.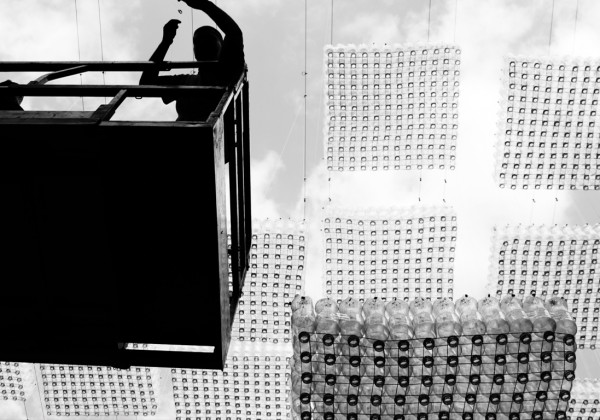 © Alejandro Revilla Perez
A parametric celling transforms the space changing its temperature, luminosity, color, texture and dimension, inviting the visitor's senses to take active part not only in the metabolism of space, but the manufacturing and procurement of material, thus reaffirming the public space as a process of perpetual generation.
.
© Alejandro Revilla Perez
© Alejandro Revilla Perez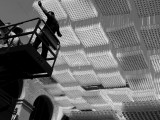 © Alejandro Revilla Perez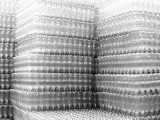 © Alejandro Revilla Perez
© Alejandro Revilla Perez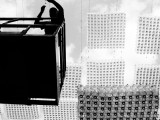 © Alejandro Revilla Perez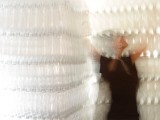 © Alejandro Revilla Perez
Comments