13

OCT 2012
Heliocell / IAAC
Students of a two-week workshop at the Institute for Advanced Architecture of Catalonia (IAAC) have completed a temporary pavilion which transforms its structure so as to follow the sun's path.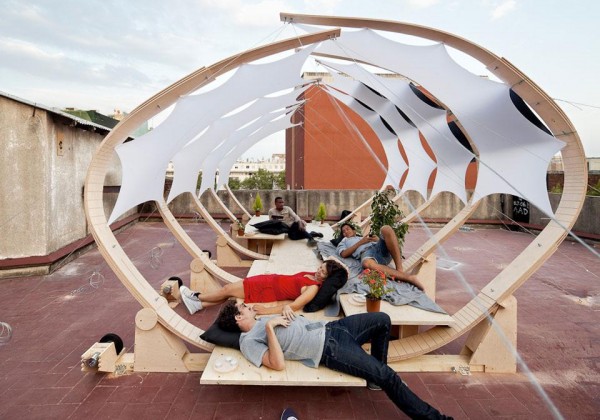 © IAAC
© IAAC
Titled Heliocell, the installation is located on the IAAC's rooftop.
© IAAC
"It is a solar pavilion with the attribute of transforming its structure," explains the IAAC, "so as to follow the sun path and get the maximum advantage of the solar radiation, to be captured by the solar panels incorporated on its skin.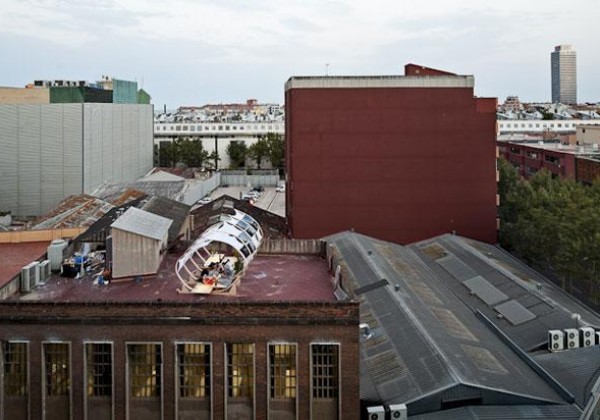 © IAAC
© IAAC
" The pavilion is built in bent wood, and the students conducted extensive explorations of bending strategies, by dimensions, fabrication and assembly methods.
© IAAC
The structure incorporates sensors and activators, which add a dynamic character to the pavilion, and a controlled movement to the structure's ribs.
© IAAC
© IAAC
.
© IAAC
© IAAC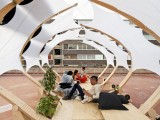 © IAAC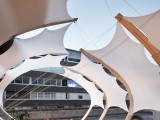 © IAAC
© IAAC
© IAAC
© IAAC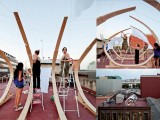 © IAAC
© IAAC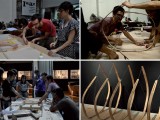 © IAAC
Comments