14

OCT 2012
DALIAN INTERNATIONAL CONFERENCE CENTER / COOP HIMMELB(L)AU
Dalian International Conference Center building currently in construction in the Chinese city of Dalian by Coop Himmelb(l)au, the new project will house a conference center, theater and opera house, exhibition area, parking, delivery and disposal.
© COOP HIMMELB(L)AU
Designed to "both reflect the promising modern future of Dalian and its tradition as an important port, trade, industry and tourism city" the Dalian Conference Center is associative in its architectural concept rather than pictographic, taking on the softness of form as though eroded by forces of the sea.
© COOP HIMMELB(L)AU
© COOP HIMMELB(L)AU
The design incorporates a public zone with shopping at ground level and a 1,900 seat theatre and 2,500 capacity conference space situated 15m above the entrance hall as floating spaces.
© COOP HIMMELB(L)AU
"With the Dalian International Conference Center, a hybrid city within a building will emerge," reads the design statement.
© COOP HIMMELB(L)AU
For the technical infrastructure of the building this means, that we have to consider a huge amount of people circulating inside the building at the same time, expecting high standards in circulation and comfort as well as a state of the art building concerning high flexibility, and low energy consumption and use of other resources.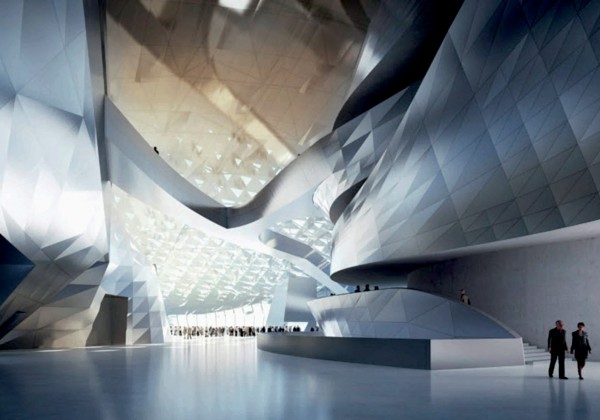 © COOP HIMMELB(L)AU
" In a country with a population of approximately 1.
© COOP HIMMELB(L)AU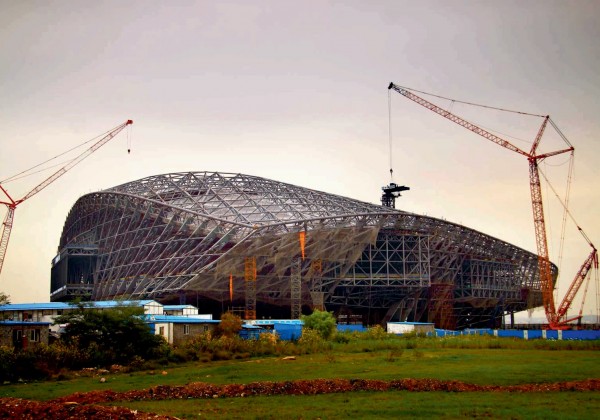 © COOP HIMMELB(L)AU
33 billion, Coop Himmelb(l)au's two projects offer associatively scaled architecture and importantly, cultural spaces to enjoy the fruits of Chinese productivity.
© COOP HIMMELB(L)AU
.
© COOP HIMMELB(L)AU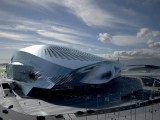 © COOP HIMMELB(L)AU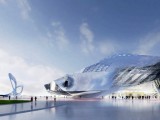 © COOP HIMMELB(L)AU
© COOP HIMMELB(L)AU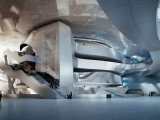 © COOP HIMMELB(L)AU
© COOP HIMMELB(L)AU
© COOP HIMMELB(L)AU
© COOP HIMMELB(L)AU
© COOP HIMMELB(L)AU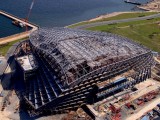 © COOP HIMMELB(L)AU
© COOP HIMMELB(L)AU
Comments