22

JAN 2012
Sofia Metro Station / Peter Ruge Architekten
The Metro Station 20 is a proposal for the international competition which aimed to deliver a design for the new Metro Station on Metro Line 1 in Sofia, including public spaces and landscape design.
© Peter Ruge Architekten
With the canopy element as the backbone of the project, Peter Ruge Architekten conceived a structure that will pull the underground space up as it pushes the plaza down into the ground to meet with the level of the concourse.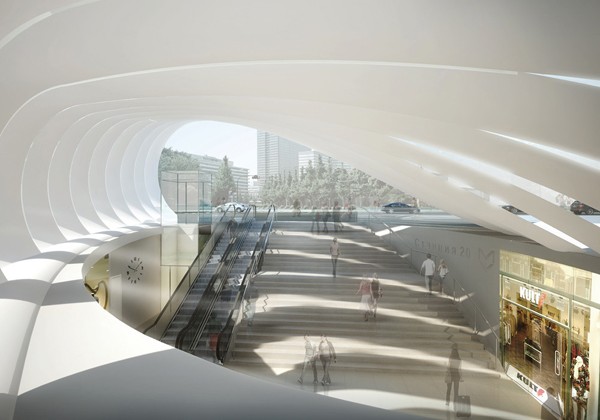 © Peter Ruge Architekten
The design of the entrance and its site seeks to establish the project as a transit hub, drawing its physical references from the existing pathways and predominant architecture of the neighborhood.
© Peter Ruge Architekten
It uses finely cast steel elements with non-flammable canvas lining stretched underneath to create a beautifully lit interior and an elegant undulating canopy.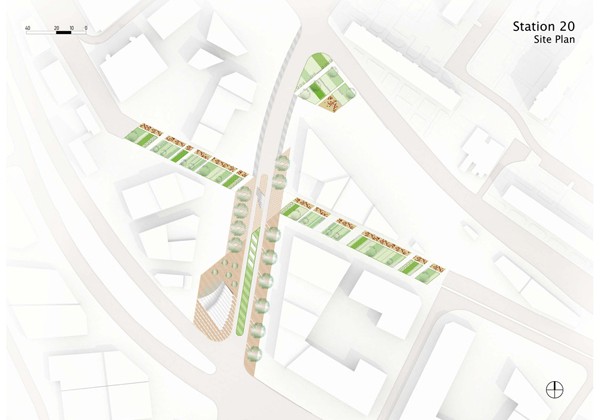 © Peter Ruge Architekten
In response to the 120,000 daily flow of passengers, the stations concourse level has been extended to accommodate the maximum passenger loads expected, thus reducing congestion through passenger control systems.
Visual connections from all entrances have been optimized to promote passenger safety, assist station security and maximize the amount of natural light.
© Peter Ruge Architekten
The concourse is further extended to include a shopping court, capitalizing on high passenger flows, whilst providing future potential for an underpass connection from the station to the planned adjacent shopping centre development.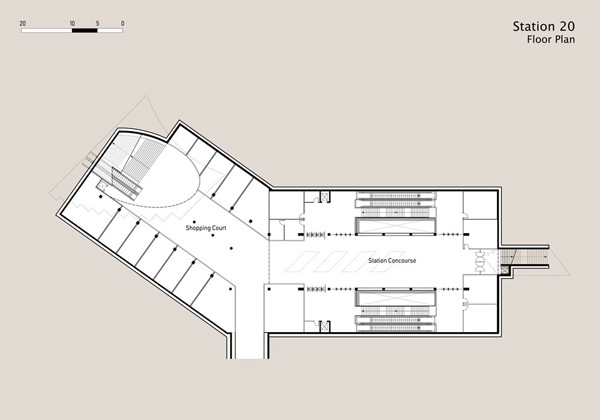 © Peter Ruge Architekten
.
© Peter Ruge Architekten
© Peter Ruge Architekten
© Peter Ruge Architekten
© Peter Ruge Architekten
© Peter Ruge Architekten
© Peter Ruge Architekten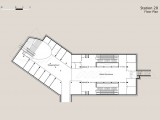 © Peter Ruge Architekten
© Peter Ruge Architekten
Comments