22

AUG 2012
La Cite Des Affaires / Manuelle Gautrand Architecture
The site of this building is near the main train station, in an area undergoing redevelopment that will bring high density land use and become a vital liaison point between the centre of Saint-Etienne and the new Chateaucreux neighbourhood, to which it forms a major entranceway.
©
The building (property developer: Altarea-Cogedim) constitutes a pole grouping several government bodies that will set up there; Regional Development Authority, Tax Services, Epora, Saint-Etienne Métropole, a.
©
s.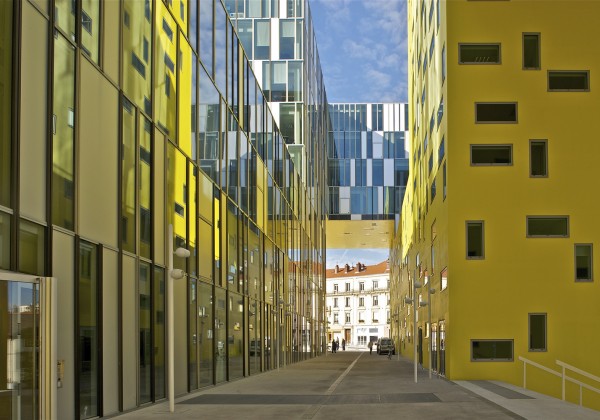 ©
o.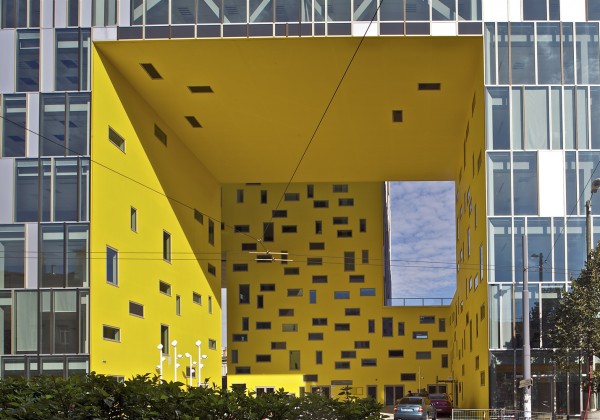 ©
Service and leisure facilities will also be part of the mix; including a shared corporate restaurant, café, and parking.
©
The total area is 25,000 sq m.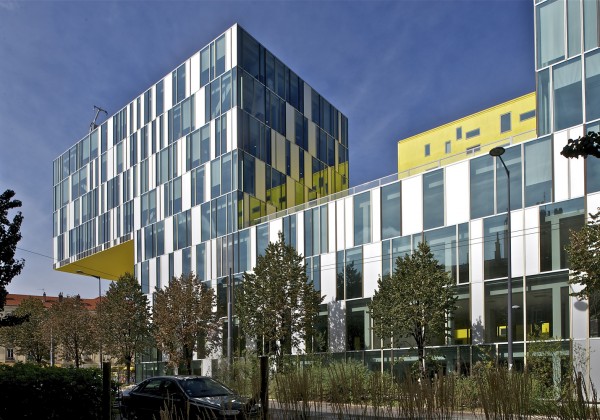 ©
The idea is to develop a long-built 'continuum' on the site to interact with adjacent streets.
©
A linear construction that rears up and unfolds but also hugs the ground line to form a low accessible building - one that opens up spacious courts and lifts bold overhangs.
©
©
The architects' desire for continuity in construction does not simply reflect the idea of building a legible and unitary urban landmark, it also provides the flexibility that the project needs.
©
In fact, the principle behind this continuum is to imagine a set of 'communicating parts' that enable the user-administrations to merge into a whole, one and all, and to evolve according to their needs in harmony with those of other tenants.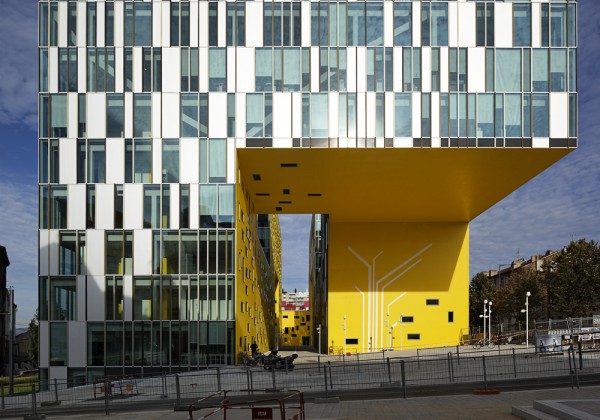 ©
The absence of breaks in surfaces will ensure that things remain open-ended, with the possibility of extending or reducing space.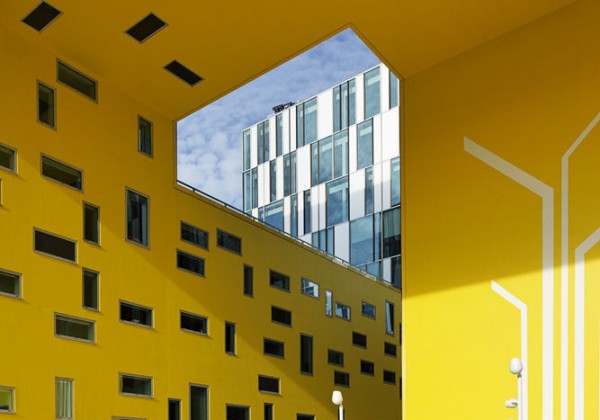 ©
Depending on their needs, tenants will be able to extend or reduce the floor-space they occupy.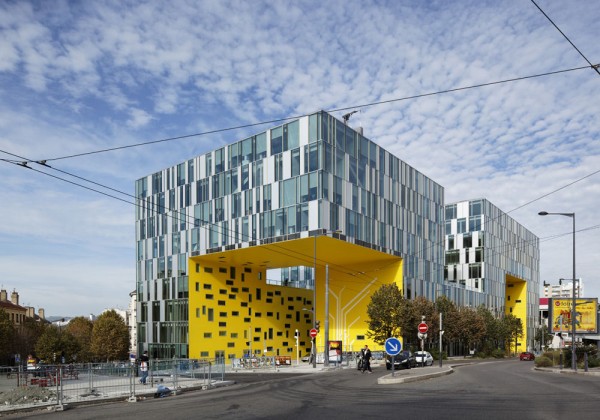 ©
The project is like a large 'Aztec serpent' rising on the lot.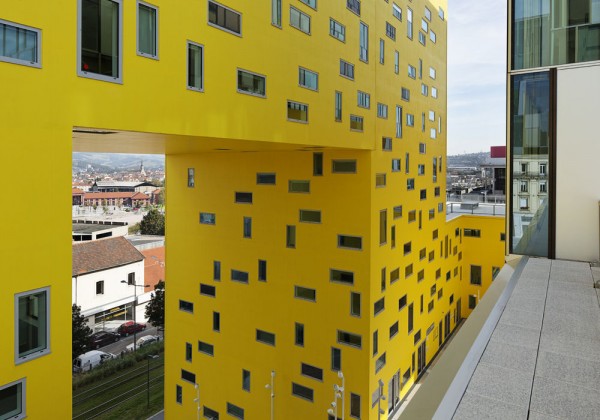 ©
Its body has three identical outer faces, and an underside that is different: a skin of silvery transparent scales and a bright yellow 'throat', shiny and opaque.
©
.
©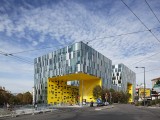 ©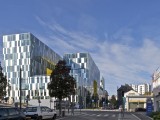 ©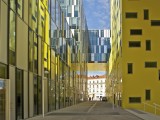 ©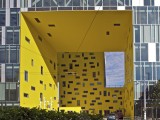 ©
©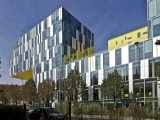 ©
©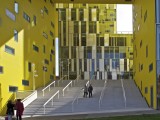 ©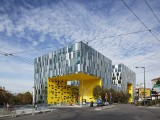 ©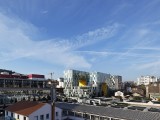 ©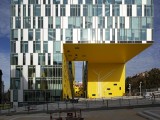 ©
©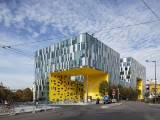 ©
©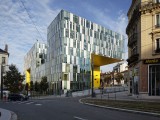 ©
©
Comments