20

JAN 2012
High Fashion from Recycled WoodChips / Kawamura Ganjavian
Nieuwenhuys worked with a bio-waste firm to obtain discarded pieces of plywood, which she laser-cut into precise forms.
Recently shown at London Fashion Week as one of the students on the Kingston University MA Fashion course, Stefanie Nieuwenhuyse's designs sprung from researching how sustainable materials could be used in fashion.
© Stefanie Nieuwenhuys
"I saw some tiny diamond-shaped pieces of wood on the university workshop floor – I suspect they were window shapes cut out by an architecture student," says Nieuwenhuyse, who came to London after studying at AMFI.
"They created really eye-catching patterns on the ground so I scooped some up and took them home with me.
© Stefanie Nieuwenhuys
" Noticing how the woodchip patterns were reminiscent of a second-hand snakeskin bag she'd recently bought, Nieuwenhuyse started to experiment, gluing the tiny wooden diamonds onto organic, unbleached cotton.
The collection in pale browns and beiges comprises a curvaceous corset completely covered in tiny diamonds – this took a week to design and make - plus a floor-length bare-backed evening dress, trousers, neckpieces and handcrafted shoes.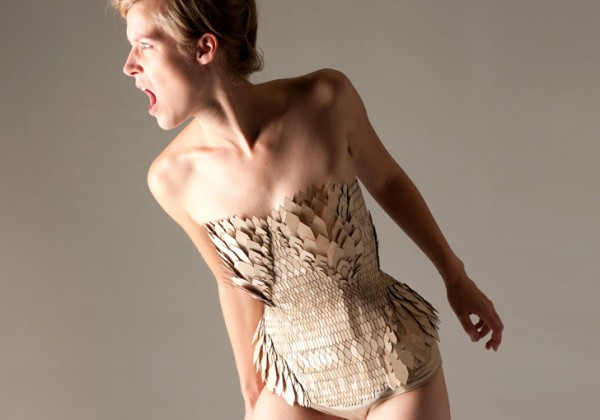 © Stefanie Nieuwenhuys
Nieuwenhuyse continues: "I have strived to create a luxurious sustainable garment using nature's natural patterns and shapes, also known as bio-mimicry, such as reptile skins.
By combining modern techniques such as laser cutting with hand-sewn details I have created garments with a luxurious appeal without depleting any natural resources; using discarded pieces of plywood and cutting the shapes out as efficiently as possible and applying them onto the fabric.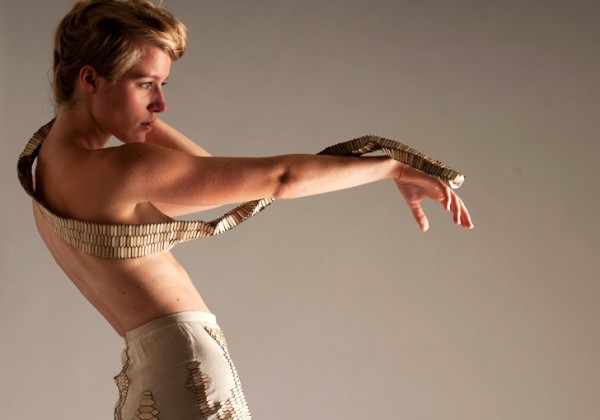 © Stefanie Nieuwenhuys
"The collection came about as a collaborative effort between Kingston's MA Fashion programme and bio-waste firm InCrops Enterprise Hub.
I have always had an interest in sustainability in fashion and Incrops gave me an opportunity to really explore it both thematically and in practical application.
© Stefanie Nieuwenhuys
Liliya Serazetdinova, InCrops Business Innovation Manager told us: "Stefanie's work stood out as she had combined using a very simple material, plywood, with modern laser cutting techniques to create a material that looked fabulous.
I thought the standard of work from all the Kingston students was very high, but Stefanie's work was particularly mature.
It was fascinating to see how she had married high-tech solutions with delicate handcrafting.
© Stefanie Nieuwenhuys
" Kingston's MA Fashion course director Nancy Tilbury added: "Stefanie's interest in handmade clothing and her desire to find an antidote to today's throwaway culture have really come to the fore in this project.
InCrops' interest in her work is a real testament to the quality of her designs.
© Stefanie Nieuwenhuys
" We asked Nieuwenhuyse how she saw her pieces being worn? "Like couture, as precious pieces with great love and care from the wearer - kept as artefacts hung in the home as décor, as well as wearable - made from hybrid materials which can be placed as precious objects in the space we inhibit.
" And the future? "I believe in creating pieces that are timeless and keeping some of the older techniques of the craft alive.
© Stefanie Nieuwenhuys
I believe in using what you have available to you and letting nothing go to waste.
So I guess really all I can say is that I will continue to incorporate sustainability into my work and see where that leads me.
© Stefanie Nieuwenhuys
.
© Stefanie Nieuwenhuys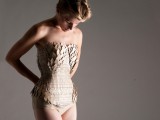 © Stefanie Nieuwenhuys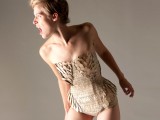 © Stefanie Nieuwenhuys
© Stefanie Nieuwenhuys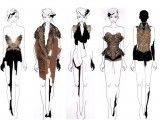 © Stefanie Nieuwenhuys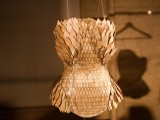 © Stefanie Nieuwenhuys
© Stefanie Nieuwenhuys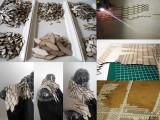 © Stefanie Nieuwenhuys
© Stefanie Nieuwenhuys
Comments