19

MAY 2012
The Cube / Orange Architects
Orange Architects has designed a luxury apartment block on Plot 941 in Sin el Fil, an eastern district of Beirut.
The 50-metre-tall block will contain 19 apartments ranging in size from 90 to 180 m2.
© Orange Architects
The concept for the tower is simple but extraordinarily effective: 'maximizing', making optimal use of the site's potential, the local building code and the fantastic views of Beirut and the Mediterranean.
Primarily, the floor plans are 100-percent flexible, reaching the maximum allowable height of the building and optimizing the view from each apartment.
© Orange Architects
The fixed core of lifts and staircases at the heart of the building pose few constraints for the layout of the apartments on each floor.
The floors run straight from the core to the exterior walls, which are composed of two transparent façades and two supporting walls on each floor.
The walls, which are perforated, largely determine the appearance of both the exterior and the interior.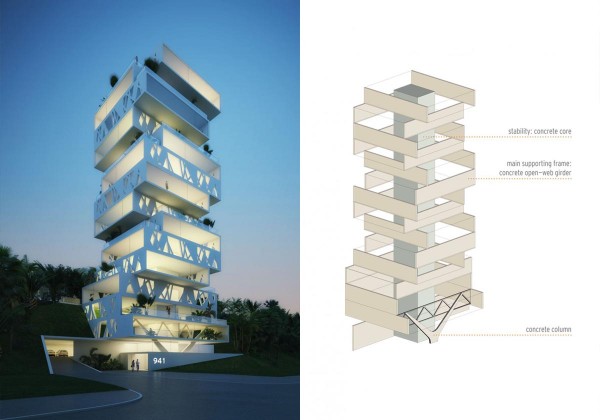 © Orange Architects
From the second floor, each apartment covers an entire floor.
The rotation of the volumes on each level offer residents magnificent outdoor areas on the roof of the apartment below, as well as panoramic windows with views of Beirut.
The roof of the entrance area serves as an outdoor playground for children.
© Orange Architects
This project is in its final design phase.
Construction of the tower block is expected to begin in 2012.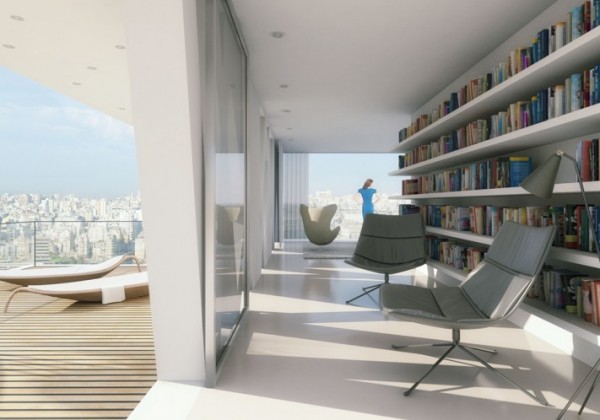 © Orange Architects
.
© Orange Architects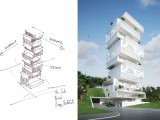 © Orange Architects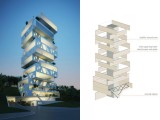 © Orange Architects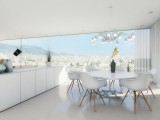 © Orange Architects
© Orange Architects
Comments