08

MAR 2012
Women in North African and Middle Eastern revolutions: World Press Photo 2011 / Samuel Aranda
The international jury of the 55th annual World Press Photo Contest has selected a picture by Samuel Aranda from Spain as the World Press Photo of the Year 2011.
The picture shows a woman holding her wounded son in her arms, inside a mosque used as a field hospital by demonstrators against the rule of President Ali Abdullah Saleh, during clashes in Sanaa, Yemen on 15 October 2011.
Samuel Aranda was working in Yemen on assignment for The New York Times.
He is represented by Corbis Images.
Comments on the winning photo by the jury Koyo Kouoh: "It is a photo that speaks for the entire region.
© World Press Photo of the Year 2010 by Samuel Aranda
It stands for Yemen, Egypt, Tunisia, Libya, Syria, for all that happened in the Arab Spring.
But it shows a private, intimate side of what went on.
And it shows the role that women played, not only as care-givers, but as active people in the movement.
" Nina Berman: "In the Western media, we seldom see veiled women in this way, at such an intimate moment.
It is as if all of the events of the Arab Spring resulted in this single moment - in moments like this.
" Aidan Sullivan: "The winning photo shows a poignant, compassionate moment, the human consequence of an enormous event, an event that is still going on.
We might never know who this woman is, cradling an injured relative, but together they become a living image of the courage of ordinary people that helped create an important chapter in the history of the Middle East.
" Manoocher Deghati: "The photo is the result of a very human moment, but it also reminds us of something important, that women played a crucial part in this revolution.
It is easy to portray the aggressiveness of situations like these.
This image shows the tenderness that can exist within all the aggression.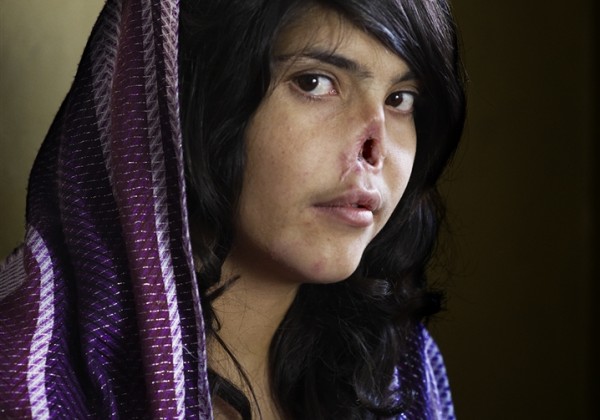 © World Press Photo of the Year 2010 by Jodie Bieber
The violence is still there, but it shows another side.
" Now in its 55th year, the annual World Press Photo Contest is universally recognized as the world's leading international contest for photojournalists, setting the standard for the profession.
The judging is conducted at the World Press Photo office, where all entries are presented anonymously to the jury, who discusses and debates their merits over a period of two weeks.
The jury operates independently, and a secretary without voting rights safeguards a fair procedure.
.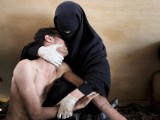 © World Press Photo of the Year 2010 by Samuel Aranda
© World Press Photo of the Year 2010 by Jodie Bieber
Comments