11

MAR 2012
The Lantern : Sofia Metro Station / shaga studio + madg
Nestling along the future extension of metro line 1 and at the local crossroad of Druhzba I and II residential areas, 'the lantern' transportation hub weaves together the district infrastructure needs with a series of unique local open public spaces.
© SHAGA STUDIO + MADG
through an emphasis on the natural lighting conditions below ground and the integration of lighting features (back-lit led 'mood walls') in the station interior and facade, the design enhances visitors orientation, visual connections and an optimized orchestration of public flow, seamlessly connecting the immediate urban context to the station's concourse level and further to the train platforms.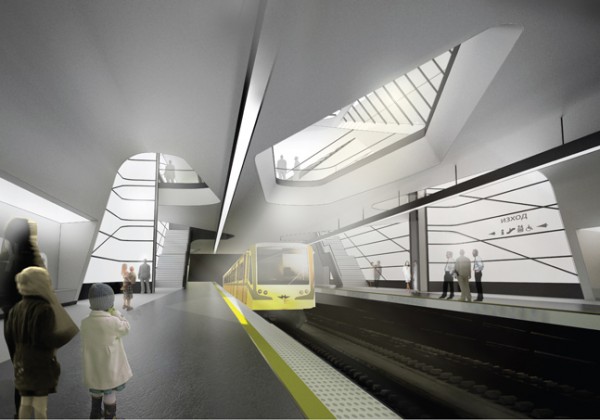 © SHAGA STUDIO + MADG
from a single road to a differentiated public space.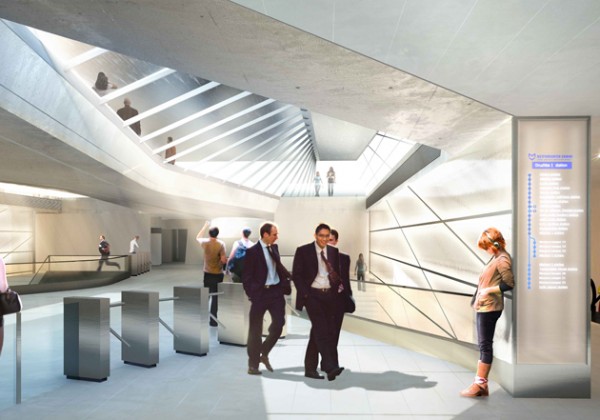 © SHAGA STUDIO + MADG
bifurcating the initial road layout on site, the design transforms the fragmented pedestrian strip along the road into a coherent central event space.
© SHAGA STUDIO + MADG
through the articulation of a multi-leveled 'ground condition' not only do specific public atmospheres emerge [a sunken garden, Slopping public roof, public plaza] but also new opportunities to 'perforate' the landscape arise, bringing in natural light and natural ventilation to the platform levels and achieving optimized daylight conditions and seamless accessibility from the landscape to the concourse space.
© SHAGA STUDIO + MADG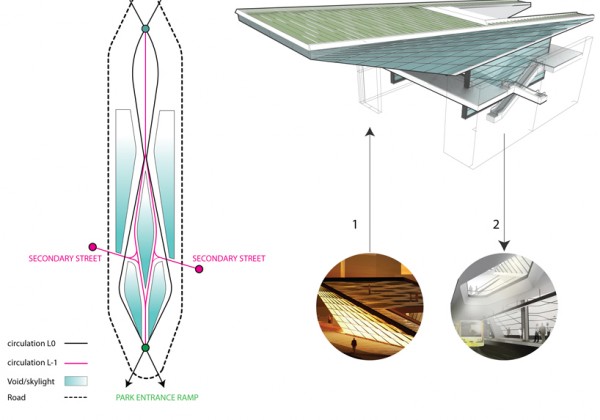 © SHAGA STUDIO + MADG
multiple scales, one Identity the 'lantern' is a station which fluctuates between scales, creating a strong iconic image towards a southern public plaza while providing a soft landscape link as a northern station entrance.
© SHAGA STUDIO + MADG
we envisage the station as a true time based public space, a place which simultaneously acts as dynamic transportation node within the city's infrastructural system and a public arena , changing through day and night and made for the comfort and pleasure of its local inhabitants.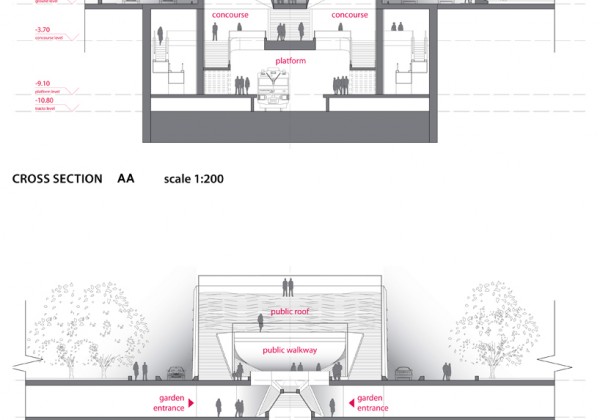 © SHAGA STUDIO + MADG
credits: all Images courtesy of ShaGa Studio Design team : ShaGa Studio : Gary Freedman, Philip Daniel MaDG : Margherita Del Grosso Visualizations : w/Doro Dietz Arch.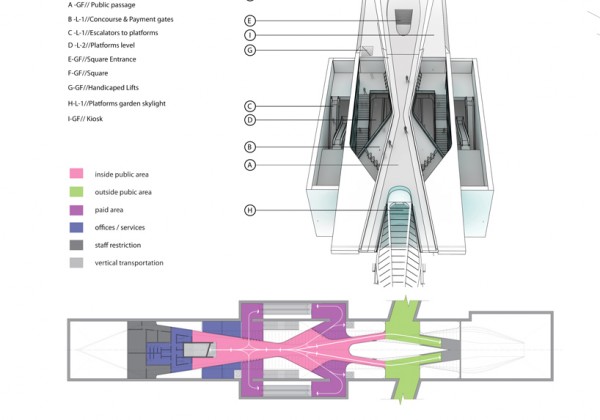 © SHAGA STUDIO + MADG
Visualization.
© SHAGA STUDIO + MADG
© SHAGA STUDIO + MADG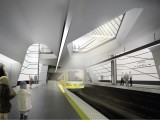 © SHAGA STUDIO + MADG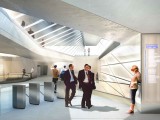 © SHAGA STUDIO + MADG
© SHAGA STUDIO + MADG
© SHAGA STUDIO + MADG
© SHAGA STUDIO + MADG
© SHAGA STUDIO + MADG
© SHAGA STUDIO + MADG
© SHAGA STUDIO + MADG
© SHAGA STUDIO + MADG
Comments