28

FEB 2012
Ark House / Axis Mundi
Madison Valley, Montana | This project is situated on a sloping windswept bluff overlooking Beaver Head National Forest with extraordinary views of Big Sky Mountain.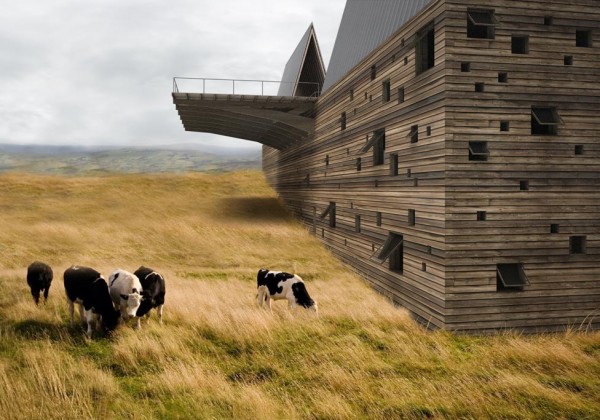 © Axis Mundi
The overall design is a long barn-like structure bisected across the center by an enormous cantilevered observation deck of nearly 4800 sq.
ft.
© Axis Mundi
Half of the main form is an open shell which serves as an entrance pavilion.
It contains only a staircase leading up to the observation deck.
© Axis Mundi
From the deck, one can enter the main house in the other half.
There is an alternate, sheltered path under the deck, opening behind the staircase.
© Axis Mundi
Fabricated from Corten steel and glass, a 60-foot bridge spans a 3-story atrium space below.
To Down Plan On the uppermost level of the house is the main living space which includes kitchen, dining and living areas.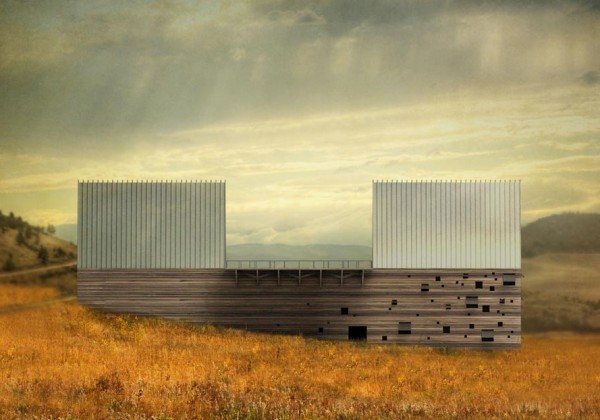 © Axis Mundi
All of the floors have breath-taking mountain views at one end and look in to the atrium at the other.
The atrium walls are lined with a Corten steel trellis.
© Axis Mundi
A lily pond resides at the base.
Sustainability This home features near-zero energy use thanks to a high performance building envelope, a geothermal heating and cooling system, and photovoltaic panels that produce as much energy as the home needs each year.
© Axis Mundi
The 100-acre site preserves the native landscape.
.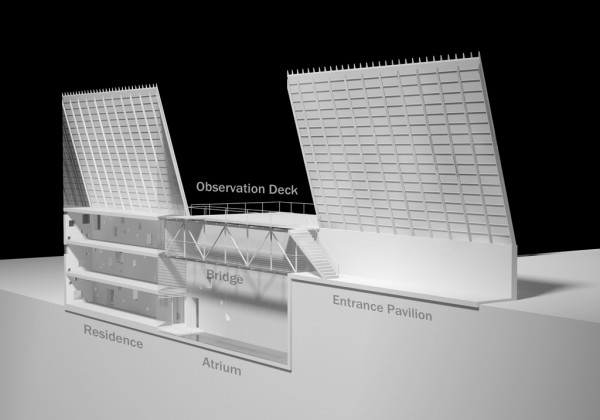 © Axis Mundi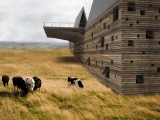 © Axis Mundi
© Axis Mundi
© Axis Mundi
© Axis Mundi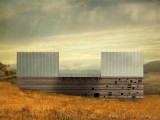 © Axis Mundi
© Axis Mundi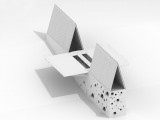 © Axis Mundi
© Axis Mundi
Comments