30

SEP 2021
'Green Connect' Proposal Selected First in Competition to Transform Vilnius Railway Station / Zaha Hadid Architects
Zaha Hadid Architects has ranked first in a design competition for the redevelopment of the Vilnius railway station complex and surrounding area in Lithuania, with its 'Green Connect' proposal.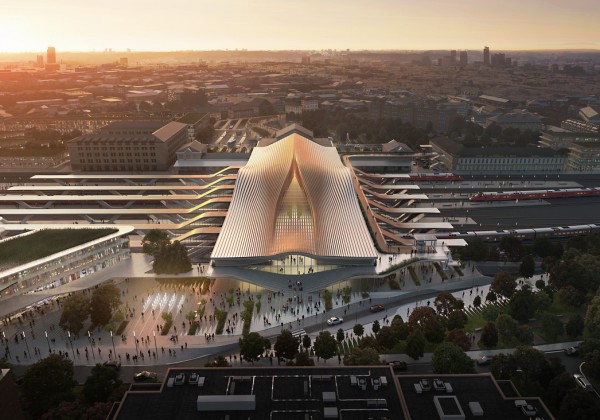 ©
Generating an integrated transportation hub for the 21st century with new civic spaces enveloped by nature, ZHA's project is aligned to the city's ongoing sustainability agenda.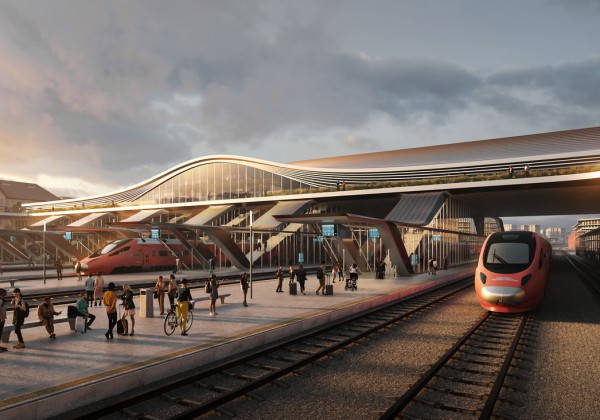 ©
Prioritizing pedestrians and cyclists, the selected proposal will upgrade the Vilnius railway station by incorporating a new public bridge over the railway tracks to connect the Naujininkai district to the south with the city center and Vilnius old town.
©
That way, the proposal transforms the "existing rail infrastructure from being a barrier that divides the city into a connector that unites Vilnius and serves as a transport hub for national and local rail services in addition to the new Rail Baltic line that links with Europe's high-speed network".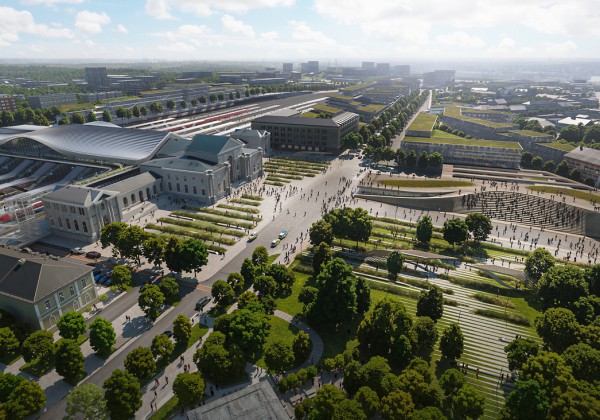 ©
Organized by Lietuvos Geležinkeliai, the company LTG Infra, which manages the country's railway network, and Vilnius City Municipality, the project renovates and reuse the original station, while adding a new contemporary 9,500 sq.
©
m concourse bridge.
©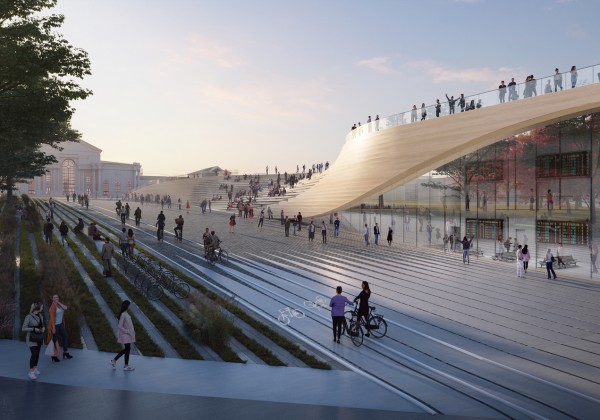 ©
The new concourse bridge is 46 metres wide and spans 150 meters across the railway platforms.
©
In fact, "the composition of the station's new bridge gradually transforms along its length; from the pitched roof defined by the existing neoclassical station's triangular pediment into softer geometries and volumes that reduce in scale to land at Pelosos Street in the Naujininkai district".
©
The project proposes also to relocate the existing car parking in Stoties Square to a new underground facility.
©
Moreover, it introduces a square and adjacent park, two vibrant civic spaces with over 300 new trees, and 4,000 sq.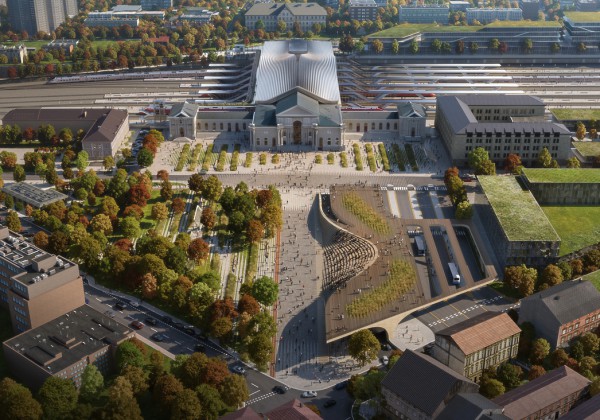 ©
m of landscaping.
©
.
©
©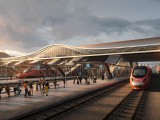 ©
©
©
©
©
©
©
©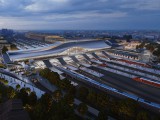 ©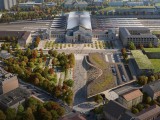 ©
©
©
Comments