13

OCT 2018
makerfaire 2018 / Fiera di Roma
Maker Faire Rome – The European Edition è il più grande evento europeo sull'innovazione Una manifestazione ricca di invenzioni e creatività che celebra la cultura del "fai da te" in ambito tecnologico alla base del "movimento makers".
Un viaggio nel futuro tra robotica, intelligenza artificiale, manifattura digitale, aerospazio, agritech, food 4.
©
0, energie rinnovabili, sostenibilità, riciclo, salute e qualità della vita.
Organizzato dalla Camera di Commercio di Roma, attraverso la sua Azienda speciale Innova Camera, Maker Faire Rome – The European Edition 4.
0 è un evento che unisce scienza, fantascienza, tecnologia, divertimento e business dando vita a qualcosa di completamente nuovo.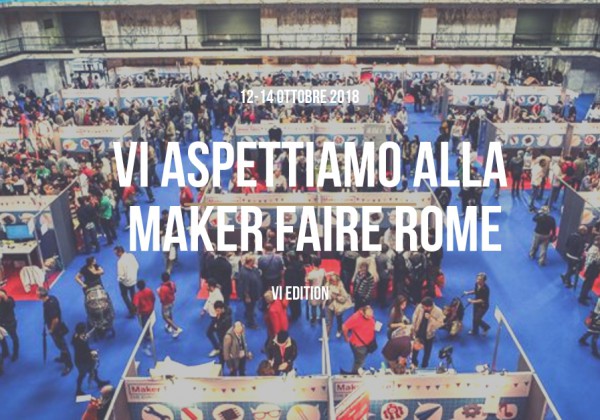 ©
Una fiera, in cui business, education e consumer si mescolano e creano una magica alchimia: si impara, ci si diverte e si fanno affari Maker Faire Rome è anche formazione con conferenze, seminari e workshop in cui i protagonisti della rivoluzione digitale condividono le loro esperienze e conoscenze con il pubblico presente.
Uno spazio è dedicato ai giovani tra i 4 ed i 15 anni con tantissimi laboratori per sperimentare in prima persona lo spirito innovativo dei maker! english - Maker Faire is all about showcasing your projects, inventions, skills, ideas and arts.
Maker Faire Rome is an all–ages gathering of ideas, projects, DIY, prototypes, innovative products, inventions, industrial robotics, model building, food, clothing and much more: this is the place where everyone can share his "know how", improve technical, creative and artisanal skills but also learn and talk about the future and try to build it.
Maker Faire Rome is a great celebration of creativity, not limited to business but rather open to all forms of innovative applications, from the most serious to the most imaginative projects.
.
©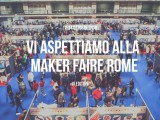 ©
on Youtube - ©
Comments