15

MAY 2018
Y Installation / Y-team
Y is an equation of temporality, time and provocative use of wood in the museum milieu.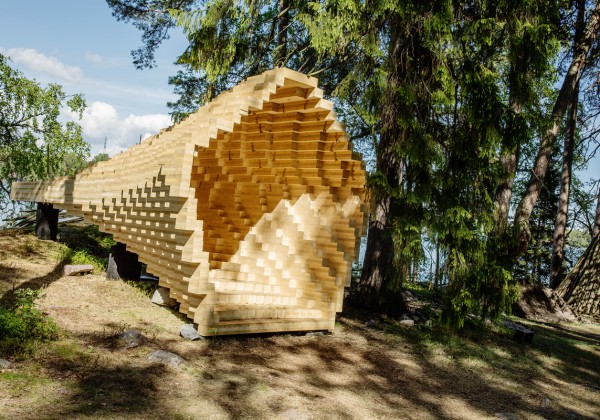 ©
Niemelä Tenant Farm is an example of traditional Finnish vernacular architecture consisting of 13 buildings, brought to the museum island in 1909 from central Finland.
The temporary piece forms a new social courtyard at the tenant farm entrance, as an addition to the existing courtyards for animals and humans.
©
The installation seeks to encourage the visitors stay longer in the Niemelä by altering the familiar and permanent museum environment.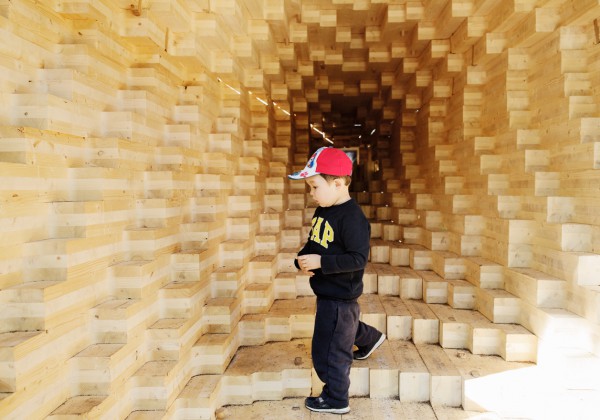 ©
Y provides a hypnotic meditation spot from where to reflect on the changing state of time.
Tradition is born out of continuation and the sharing of knowledge and skills - the conjunction of new and old.
©
As Y is the mathematical symbol for the unknown, the installation Y points to the future and the possible outcomes of Nordic built heritage.
©
In Niemelä, Y is a variable within the parameter of time.
.
©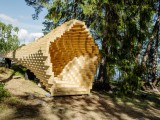 ©
©
©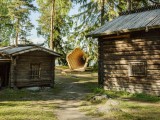 ©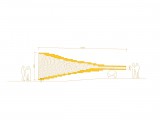 ©
©
Comments