11

MAY 2018
Le Fil Rouge Concept / Hyundai
Hyundai is at the Geneva Motor Show with a concept that is supposed to show off the company's future design direction.
©
That future, apparently, includes a big stupid grille.
©
The car is called the Le Fil Rouge, which is French for "common thread," a nod to how Hyundai is trying to connect its past, present, and future designs with this concept.
©
The company says that the Le Fil Rouge is a "reinterpretation" of the 1974 Hyundai "Pony" Coupe Concept, which set the design for its earliest cars.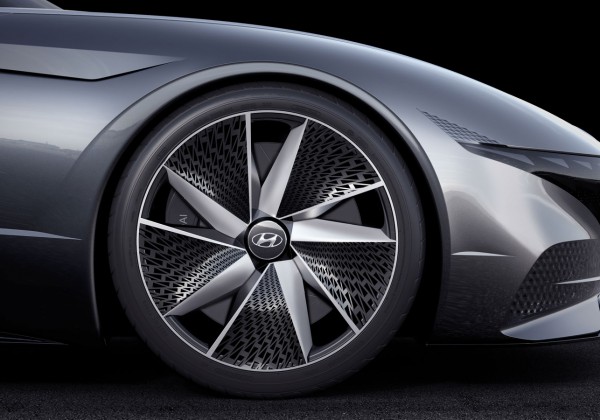 ©
In some oblique ways, the body of this new concept resembles that early forebear.
©
The overall silhouette somewhat resembles a more smoothed, stretched-out version of the Pony concept, though with none of the hard angles that were all the rage in the 1970s.
The new concept is a bit staid, in my eyes; the recently announced Infiniti Q Inspiration, another concept that's meant to establish a new identity for its respective brand, does a lot of the same things with the shape of the car but in far more exciting ways.
©
One place the Le Fil Rouge abruptly splits from the design of Hyundai's first concept, though, is that enormous grille.
©
It gives the Le Fil Rouge such a big, goofy grin that it looks like the car is laughing at Hyundai's decision.
©
Hyundai calls it a "Cascading Grille," which is appropriate, because it spans nearly the entire front end of the car, engulfing the headlights like rocks swallowed up by flowing lava.
©
.
©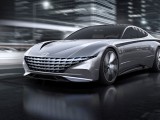 ©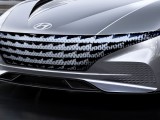 ©
©
©
©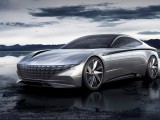 ©
©
©
©
©
Comments