13

APR 2017
One Bucket at a Time / Factor Eficiencia + 5468796 Architecture
This collaborative project, developed within the 2017th Mextropoli, highlights the liberal enjoyment of public space in Mexico City's unique yet contentious urban environment.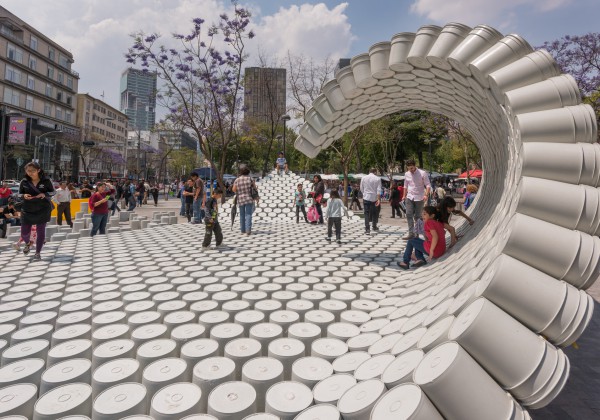 ©
In Mexico City's metropolitan area, with a population of more than 23 million people, 4.
5 million daily commuters navigate complex road networks, frequent traffic jams, public protests and parking shortages.
©
The street—the prime public space—is the setting for all such friction.
There, "viene viene"—entrepreneurs who function outside of government oversight, bribe the local police, use common painter's buckets to claim a piece of the street, and will charge hopeful drivers looking for a parking spot with an additional fee in exchange for access to their illegal stall.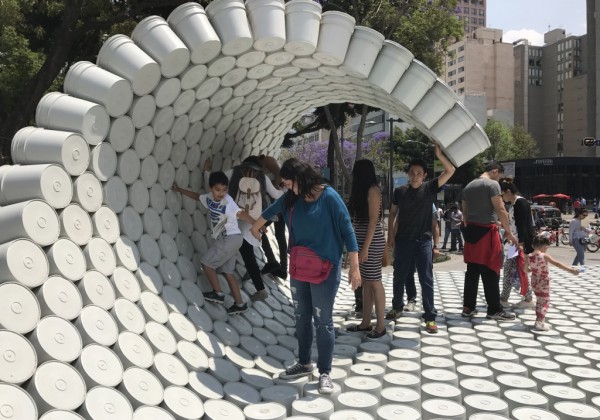 ©
Each viene viene can control one or several city blocks with their buckets, and will threaten anyone who parks without agreeing to pay them.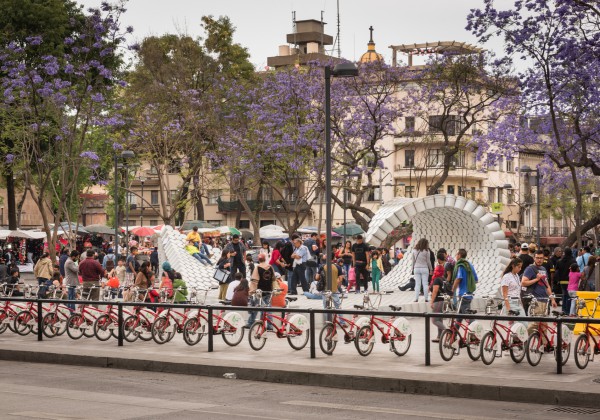 ©
One Bucket at a Time, was inspired by this hijacking of public (parking) space, and uses common painter's buckets as the building blocks for an interactive pavilion.
Connecting the buckets via a grid of ropes, the installation is a malleable 'surface' that the public are encouraged to freely explore.
©
The surface functions like a giant carpet, and can be rolled, pulled together or up to a point or along a line taking on different forms.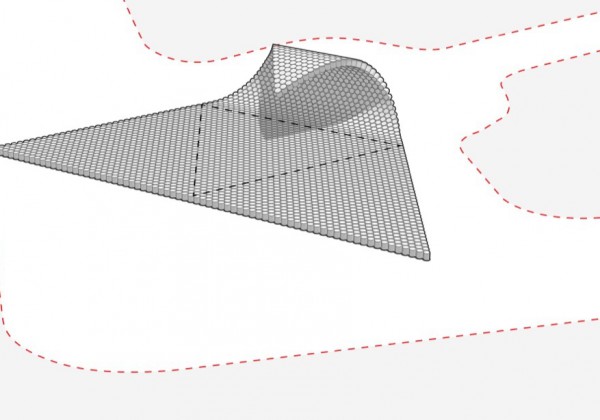 ©
People can sit, run, play, stand, lounge, and participate in the act of taking over the public realm.
In situ for a three-day period, the installation will come down gradually, released from the ropes and absorbed by the city.
©
By using buckets—a symbol of holding the public space hostage—we are highlighting and questioning this pervasive condition, and also empowering people of Mexico City to reclaim ownership of their public space, one bucket at a time, even if only for a few days.
.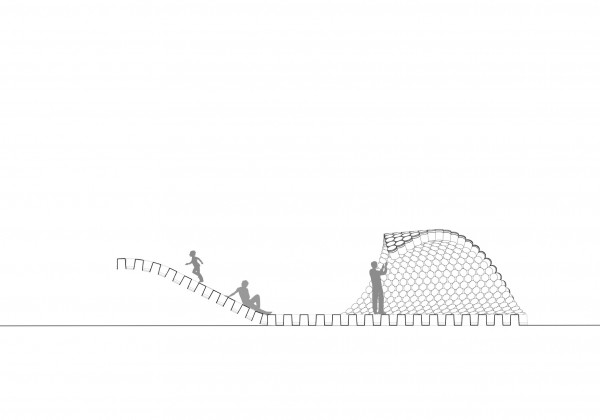 ©
©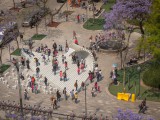 ©
©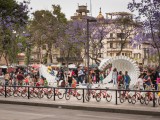 ©
©
©
©
©
Comments