19

MAR 2016
Polythread Knitted Textile Pavilion / Jenny Sabin Studio
The Cooper Hewitt, Smithsonian Design Museum presents the fifth installment of its Design Triennial, this year under the theme of 'Beauty'.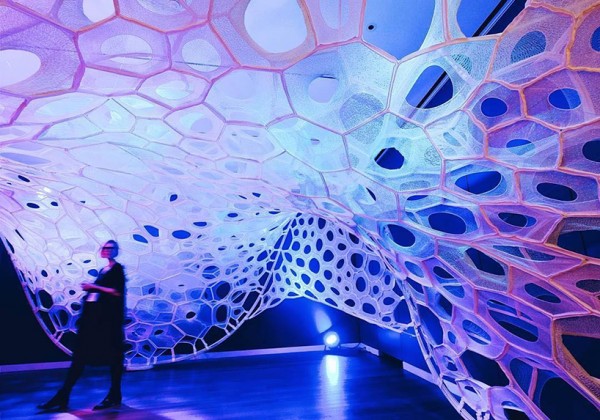 © Jenny Sabin Studio
With a focus on aesthetic innovation, the exhibition features more than 250 works by 63 international designers and teams, and is organized across seven categories — extravagant, intricate, ethereal, transgressive, emergent, elemental, and transformative.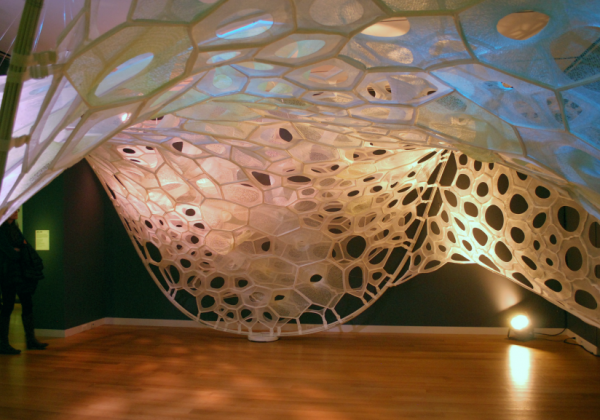 © Jenny Sabin Studio
As part of the 'Emergent' sector — a selection of projects that employ digital systems to generate unexpected forms — Jenny Sabin Studio has conceived the 'Polythread Knitted Textile Pavilion' specifically for this exhibition in New York.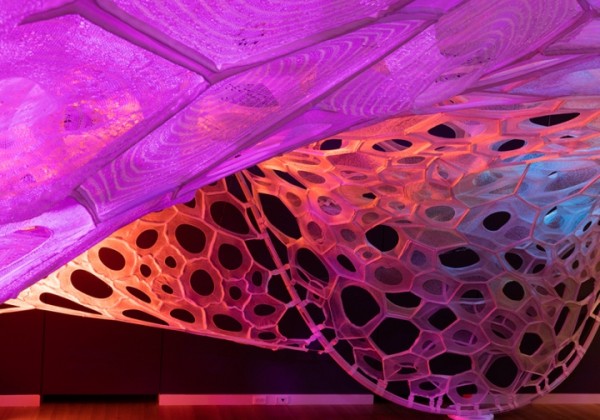 © Jenny Sabin Studio
The installation's architectural framework is inspired by both nature and mathematics, and is built from an assemblage of mediums: digitally knitted 3D elements, solar active and drake yarns, twill tape and aluminum tubing.
© Jenny Sabin Studio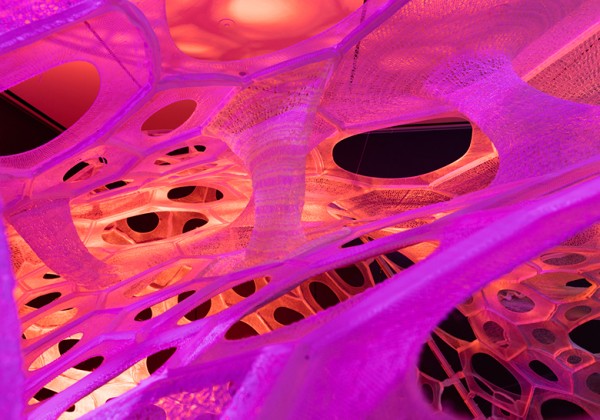 © Jenny Sabin Studio
The temporary pavilion employs both photoluminescent and light activated yarns that absorb, collect, and deliver luminance.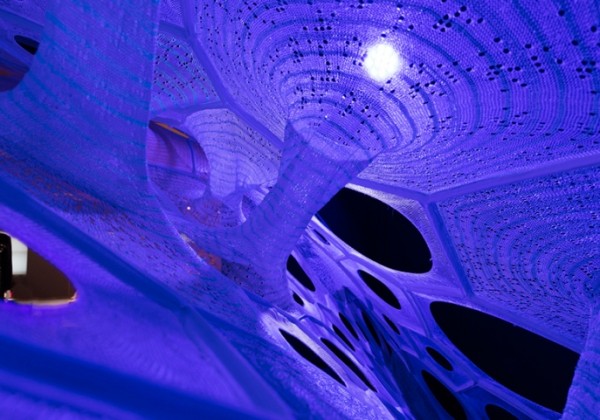 © Jenny Sabin Studio
From a practical standpoint, this portable and super-lightweight structure could be used outdoors to consume rays from the sun during the day, before releasing them at night.
© Jenny Sabin Studio
.
© Jenny Sabin Studio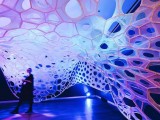 © Jenny Sabin Studio
© Jenny Sabin Studio
© Jenny Sabin Studio
© Jenny Sabin Studio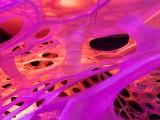 © Jenny Sabin Studio
© Jenny Sabin Studio
© Jenny Sabin Studio
© Jenny Sabin Studio
Comments