30

MAY 2015
CUSTOMIZE AND PRINT THIS VASE / IVAN ZHURBA
The Wire is a vase designed by Ivan Zhurba that's unique in that it can be customized in different sizes and modifications using selective laser sintering 3D printing technology.
© IVAN ZHURBA
The vase will be released in April 2015 on Kwambio (coming soon), a platform where designs can be personalized.
© IVAN ZHURBA
Sounds interesting – can't wait to check it out!.
© IVAN ZHURBA
© IVAN ZHURBA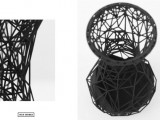 © IVAN ZHURBA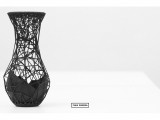 © IVAN ZHURBA
Comments