25

APR 2015
Canopy Shades Masseria Ospitale Restaurant / Gridshell
Gridshell is a new venture led by University of Naples professor Sergio Pone to create dynamic outdoor spaces using parametric modeling.
© Gridshell
One of their recent projects is a patio cover for the Masseria Ospitale Restaurant in Lecce, Italy made out of lightweight wood.
The new structure is a collaboration between architects, architecture students and professors, and demonstrates the possibilities of this economically and environmentally innovative method.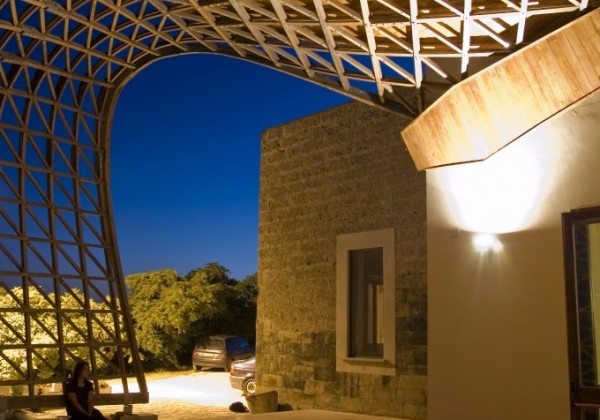 © Gridshell
The Masseria Ospitale structure was parametrically designed through a collaborative effort between Gridshell and CMMKM Architettura e Design.
The project design team included Sergio Pone, Sofia Colabella, Bianca Parenti, Bernardino D'amico and Filomena Nigro.
© Gridshell
The design began with a grid of squares that were forced into deformation through variable heights and torsions that flex the rods of the grid into a mesh of diamonds.
This new structure creates a very intricate, but effective shade structure that breathes life into the restaurant patio.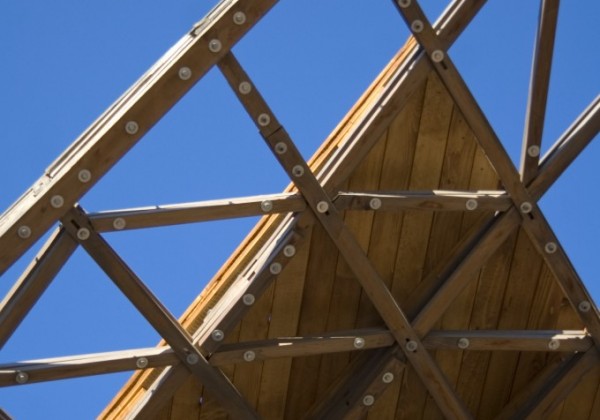 © Gridshell
This amazing shade structure is spans the depth of the outdoor patio behind Masseria Ospitale and is semi-covered through an integrated wood skin system.
The evolution of the parametrically modeled lightweight form resistant structure is evident across architectural blogs and magazines throughout the world.
© Gridshell
It is an economical solution that can utilize salvaged and renewable resources such as wood to create engaging public structures on almost any site.
This is a great example of the relationship between digital modeling tools and the built environment, but it is a weaving principle that is as old as the craft of basketry.
© Gridshell
It is great to see architecture creating forms based on principles in nature and our cultural histories.
.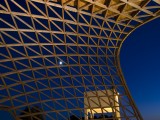 © Gridshell
© Gridshell
© Gridshell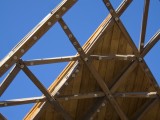 © Gridshell
© Gridshell
© Gridshell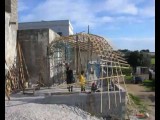 on Youtube - ©
Comments