23

FEB 2012
ZA11 Pavillion / Dimitrie Stefanescu, Patrick Bedarf,Bogdan Hambasan
Intro The project started out as an ambitious student-powered endeavor to design and fabricate at a 1:1 scale the flagship pavilion for the ZA11 Speaking Architecture event in Cluj, Romania.
© ZA11
While at the same time integrating into its historically-charged context, the design (which was elaborated to a concept stage during a week-long workshop) boasts a strong representational power which was much needed in order to fulfill its main goal: attracting passers-by to the event.
At the same time, the object, through its tectonic characteristics, tries to make legible the new ontology which is slowly defined by computational architecture and thus becomes a showcase for the design processes empowered by digital tools.
© ZA11
Process The design was elaborated during a week-long parametric design workshop (CLJ02) specifically geared towards its production which, in theory, was seen as a continuation of the previous event (CLJ01: Parametric Desing Workshop, organized by Ionut Anton and myself).
© ZA11
We were faced with the harsh requirements of creating an actually working design with just the material and tools available from sponsors (over which we hardly had any choice) while at the same time fitting costs inside a budget dwarfed by its expectations.
Subsequently, the creative exploration agenda was constrained to a relatively limited approach which, most importantly, was scalable in terms of materials and fabrication techniques.
© ZA11
The realization of the design was made possible by advanced use of parametric design techniques (using Rhino+Grasshopper), with the help of which the whole process was controlled from exact geometry generation to piece labeling, assembly logic, actual fabrication (CNC milling) and, of course, cost control.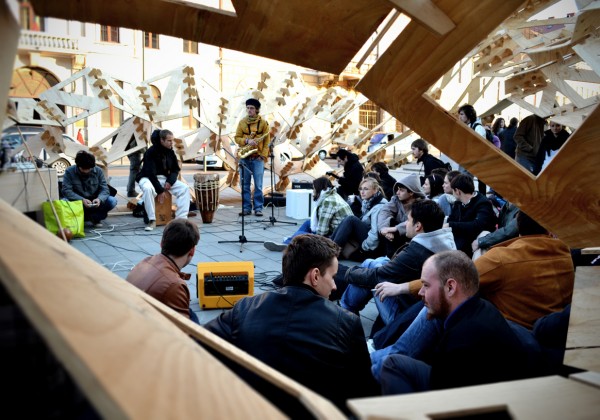 © ZA11
Conclusions The ZA11 Pavilion emerged as a powerful urban attractor which managed to engage the local society on all levels.
© ZA11
Interest was aroused in both young and senior citizens, both professionals and non-architects by the completed pavilion as well as during the act of its construction, thus proving to be more than an indifferent temporary shelter.
Furthermore, it successfully provided a flexible and comfortable space for the different events pertaining to the event (temporary bookshop, open-air cinema, tea party, jam sessions and a small concert + sleeping in the sun) to unfold.
© ZA11
The first of its kind in Romania, the ZA11 Pavilion can be definitively called a successful architectural experiment.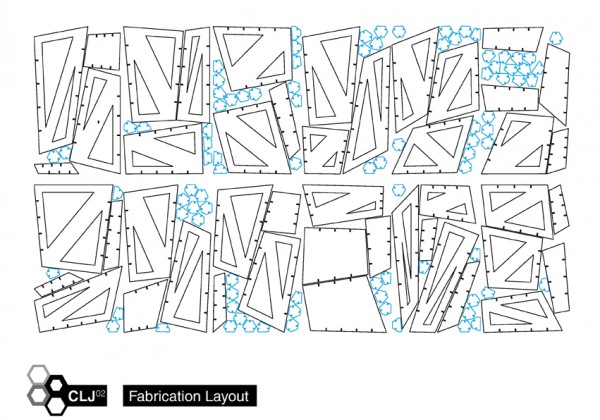 © ZA11
Designed and assembled only by students (with little preliminary outside help), it successfully met all expectations and proved to be an invaluable experience in blending avant-garde design techniques on a relatively large scale with a low budget and a skeptical professional context.
.
© ZA11
© ZA11
© ZA11
© ZA11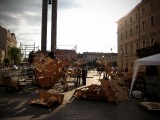 © ZA11
© ZA11
© ZA11
© ZA11
© ZA11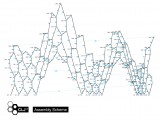 © ZA11
Comments