25

FEB 2015
West Street Number 1 / 6A2 Studio, Architectural Design & Research Institute of Tsinghua University
West Street No.
© Archexist
1 is a mini complex of tenant's flagship store, which is located in Wudaokou, one of the most famous commercial district in Beijing.
© Archexist
It is close to Tsinghua Science Park (TusPark) where includes world-famous IT giants, such as Microsoft, Google, Sohu, and Netease, etc.
© Archexist
Customer groups are primarily university students and white-collar workers.
© Archexist
Wudaokou Station, one of the busiest subway stations in line 13, is close to the west of the site; and WuDaoKou Shopping Mall, the biggest local commercial complex, is located to the east of the site as a crowd magnet.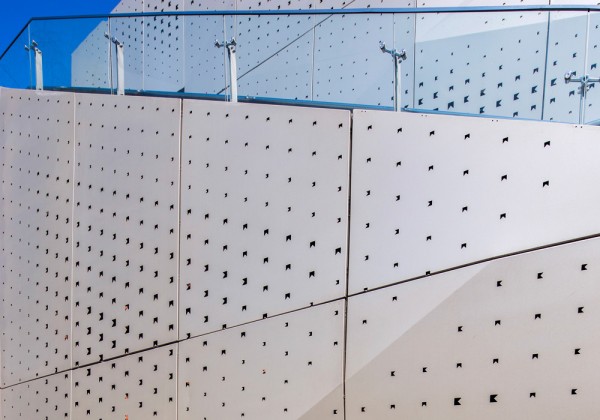 © Archexist
Business Strategy: The client is a commercial real estate developer who is on the rise phase and hope through a fascinated building to improve corporation's market impression.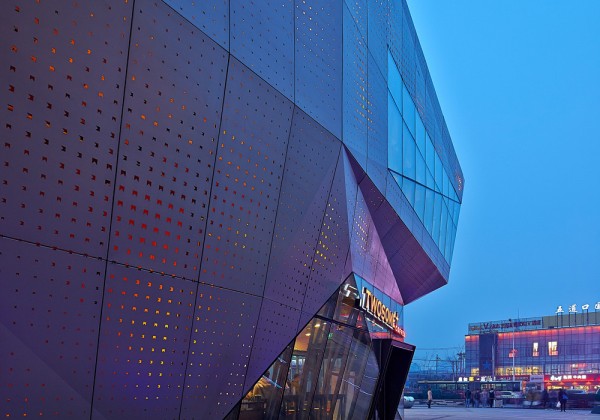 © Archexist
Meanwhile, saving indirect cost for marketing investment.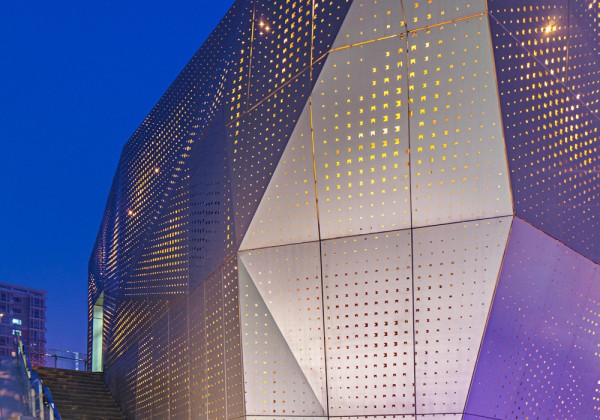 © Archexist
Line 13, to the west of the site, carries 700,000 passengers per day, can be utilized as a locomotive advertisement platform.
© Archexist
So an envelope, especially the facades which face to the subway station and blocks opposite, which should take the initiative to show business appeals positively, instead of using passive advertising, such as billboard.
© Archexist
Facade strategy: consider the main traffic flows, both day and night, different time period and perspective angles, using building's form and skin to attract customers' attention, to cause discussions, and to increase media exposure.
© Archexist
(1) Daytime: First, set up multidimensional polygons in a digital analysis model, to simulate daylight effects from 9am to 18pm both during the winter solstice and summer solstice.
Second, calculate reflective intensity between adjacent surfaces and exclude facets which contrast ratio is below 60%, to ensure adjacent polygons have the best reflection contrast regardless various viewpoints.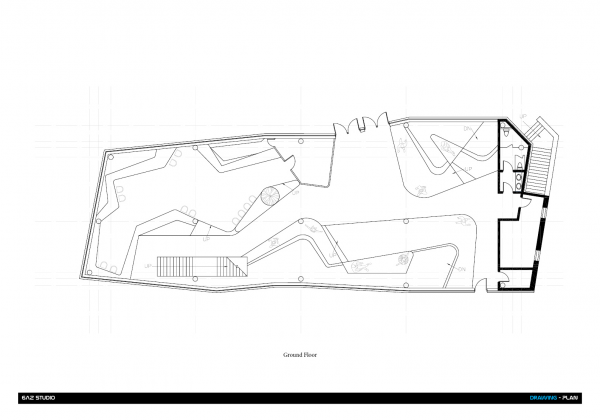 © Archexist
Finally, combine selected surfaces to a pavilion.
© Archexist
(2) Nighttime: Each polygon has delicate radial glow.
© Archexist
Parametric tools can be used to generate a variety of patterns in a short period.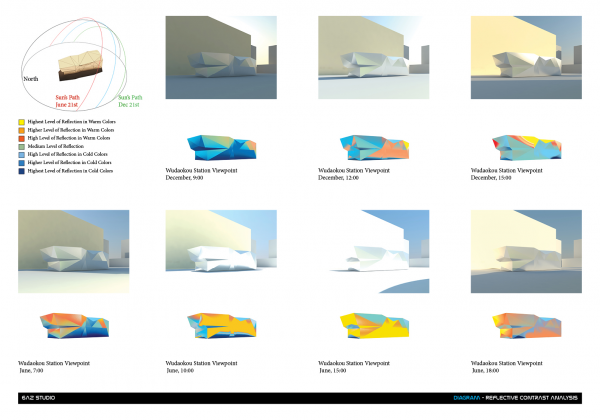 © Archexist
Then selecting a scheme which can balance client's investment and manufacturing cost.
© Archexist
Facade's warm colors lighting and ground's cold colors illumination can be in stark contrast.
© Archexist
The parametric illumination can improve people's interest when it compares to the flood lighting background.
© Archexist
Nowadays, West Street Number 1 becomes a landmark in Wudaokou Commercial District.
© Archexist
Architect's logical creativity combined with client's marketing strategy can improve project's material revenue and social impacts.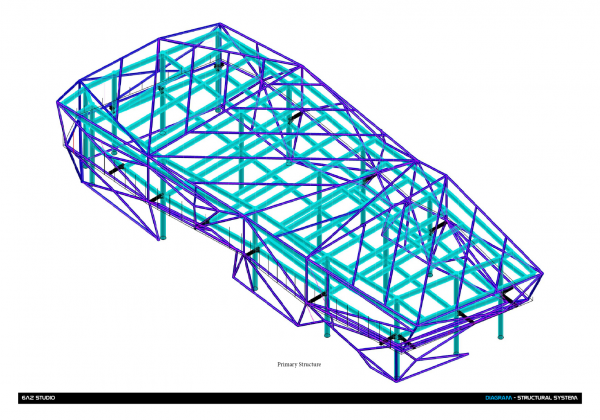 © Archexist
.
© Archexist
© Archexist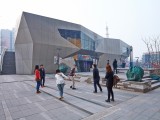 © Archexist
© Archexist
© Archexist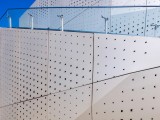 © Archexist
© Archexist
© Archexist
© Archexist
© Archexist
© Archexist
© Archexist
© Archexist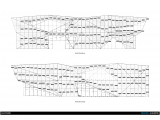 © Archexist
© Archexist
© Archexist
© Archexist
© Archexist
© Archexist
© Archexist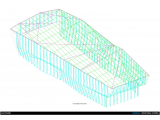 © Archexist
Comments