08

JAN 2015
Yorunoma Bar / Naoya Matsumoto
This is the project which young designers meet and cooperate to make a place where people get together in Abeno (near Tennoji), Osaka.
© Takeshi Asano
There used to be a row house at a back alley in a part of Abeno and now it has been remodeled into a gallery space called "Abenoma".
We produced a self-build space by using an uncommon but simple material "tracing paper" with local residents.
© Takeshi Asano
I found it interesting because it is fun to crumple paper and anybody can do it.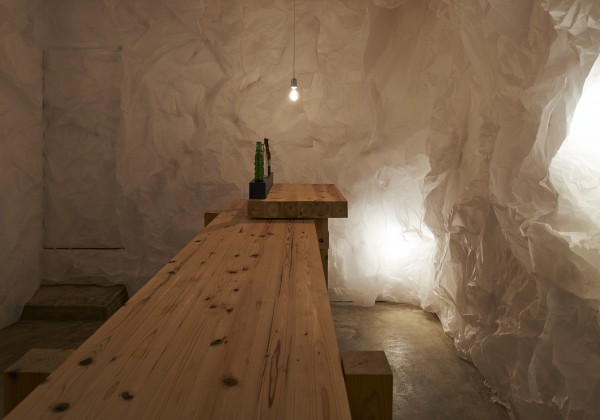 ©
This huge space made by paper is like a secret base and turns into a bar at night.
I hope people get together and make new friends there and enjoy the space.
©
This is the project by folding, pasting, sticking paper to make a space and hopefully to stick(band) people and people, people and the space as well.
.
©
© Takeshi Asano
© Takeshi Asano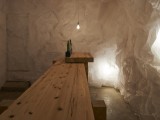 ©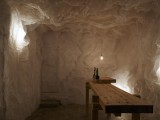 ©
©
Comments