14

DEC 2014
Paper installations / Angela Glajcar
Like a spaceship, the huge, yet seemingly weightless object floats above the visitors' centre.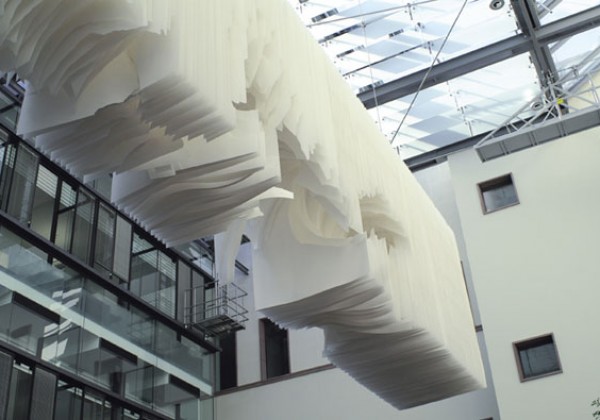 © Angela Glajcar
The first thing those who enter the hall through the north entrance see is the smooth front end panel, but they quickly scan the long side of the sculpture, which offers a view between the individual paper elements.
Many of the sheets exhibit tears or appear incomplete.
© Angela Glajcar
The shadows of the torn edges fall on the neighbouring sheets, enlivening the interior of the oblong structure.
Large holes have also been torn in the paper in several places.
© Angela Glajcar
Their staggered outlines form cavities that extend into the depth of the sculpture, offering surprising views and insights.
The viewer's eye embarks upon a journey of exploration that leads over sharp ridges into the inner regions of deep caves, evoking associations with centuries-old glacial or polar ice formations.
© Angela Glajcar
Aspects of eternity and transience come easily to mind.
© Angela Glajcar
© Angela Glajcar
© Angela Glajcar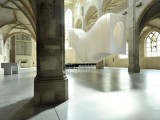 © Angela Glajcar
Comments