22

OCT 2014
EIGHT Point.One S / LAVA
The solar charging stations from EIGHT enable sustainable and emissions-free e-mobility which enthuses people and therefore help electric vehicles to become a key element of a new modern urban lifestyle.
Based upon a holistic approach that combines design, technology manufacturing and process intelligence with recycling-efficient materials and intuitive user-interfaces the Point.
© EIGHT GmbH & Co. KG.
One solar charging stations are visible symbols for a new and emissions-free mobility.
The first version of Point.
One was designed to charge up to four cars at a time.
Hence the station covers an area of round about 55 sqm.
© EIGHT GmbH & Co. KG.
The new version, Point.
One S, is designed to charge one car and is the ideal solution for medium sized organizations and private households.
The unique production of the SolarStations as well as the digital and parametric product planning keep materials and energy consumption to a minimum and facilitate individual solutions that correspond with the corporate design and brand language of any customer and the layout of any environment.
This integrated and sustainable approach turns Point.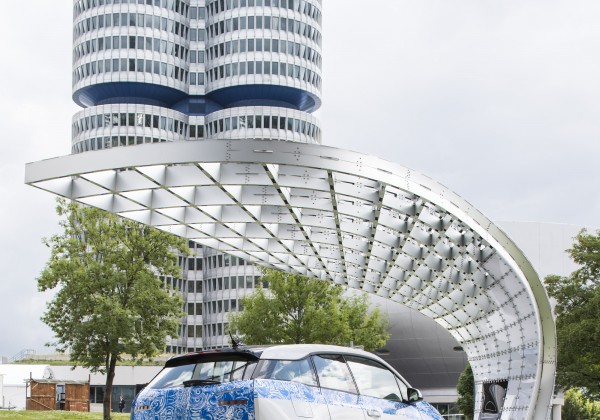 © EIGHT GmbH & Co. KG.
One into an innovative symbol for a new and emissions-free e-mobilty corresponding to the symbolic character of the first petrol stations which were prerequisites for the birth of private motorized transport.
For designers and architects the parametric setup of the charging station is one of the most remarkable aspects.
EIGHT´s system enables the construction of freely curved organic objects with planar aluminium sheets.
© EIGHT GmbH & Co. KG.
Through exploitation of their elastic bending capabilities, the custom pre-cut sheets can simply be plugged into position, where they are being fixed by custom node plates.
LAVA (Laboratory for Visionary Architecture) is EIGHT´s partner for the architectural realisation and industrial design of the product.
The architecture and design studio has garnered plenty of attention for its innovative projects – such as the design of the centre of Masdar City, a solar city in Abu Dhabi, and the Showcase Future Hotel for the Fraunhofer Society – which has set new standards in architecture.
The efficient and cost-effective planning and realisation of the complex geometry of Point.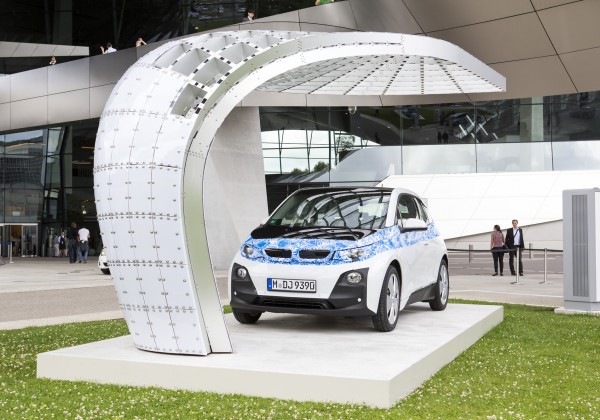 © EIGHT GmbH & Co. KG.
One is the result of the expertise of designtoproduction.
Together with EIGHT the company managed to build a product with a revolutionary connector system, involving a radical departure from today's production methods and standard solutions which creates completely new possibilities.
In conjunction with the use of a digital process chain, linking design, manufacture, logistics and assembly, the implementation of the Point.
One can be realised precisely, in a way best suited to the materials and adaptable to customer requirements.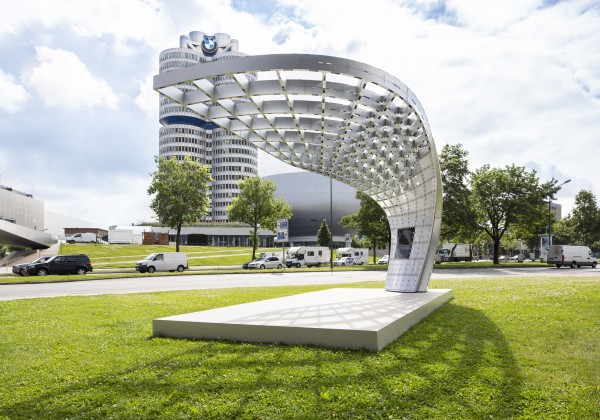 © EIGHT GmbH & Co. KG.
The third partner, consuplan, was in charge of the structural design and planning to make sure, the solar charging station fulfills all relevant requirements regarding stability and static.
The Point.
One solar charging stations will provide a groundbreaking interface between people, their vehicles and renewable energy sources.
Its design and ease of use allow us to see and experience the potential of sustainable mobility, overcome hurdles along the way and stoke peoples´enthusiasm for electric mobility.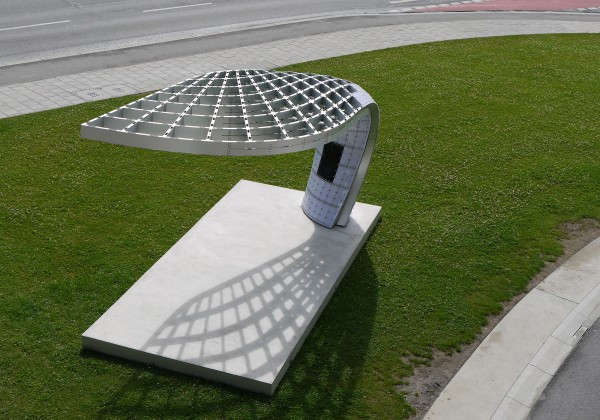 © EIGHT GmbH & Co. KG.
.
© EIGHT GmbH & Co. KG.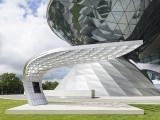 © EIGHT GmbH & Co. KG.
© EIGHT GmbH & Co. KG.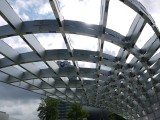 © EIGHT GmbH & Co. KG.
© EIGHT GmbH & Co. KG.
© EIGHT GmbH & Co. KG.
© EIGHT GmbH & Co. KG.
Comments