03

JUL 2014
The Picnic / raw edges
Wooden cabin, soft roof tiles, fish skin and picnic under a weeping willow, all mixed in a massive pot with Kvadrat swatches.
© raw edges
Served within a commercial fair with our aspiration to create a bit of relaxing surreal situation but very warm welcoming.
© raw edges
Renowned design due Raw Edges has designed the Kvadrat stand for the Stockholm Furniture 2013.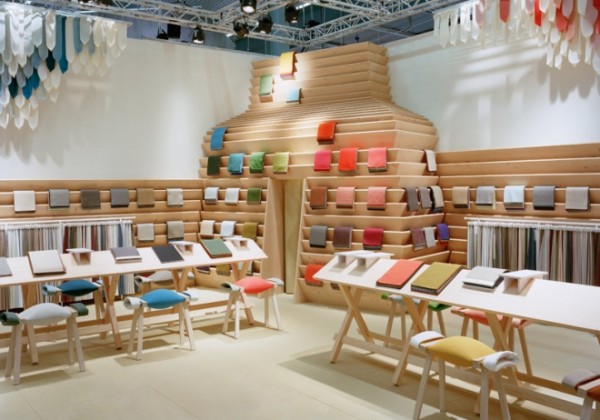 © raw edges
'The Picnic' features a massive wooden construction of Dinesen Douglas Fir and a textile installation consisting of 1,500 straps made out of a selection of twenty different Kvadrat textiles.
© raw edges
The stand is build out of two main elements: the wooden structure and the textile straps hanging from the ceiling.
© raw edges
The wooden structure functions as display for the Kvadrat swatches and corresponds with the appearance of a wooden cabin.
© raw edges
Made from Douglas Fir from the Danish floor company Dinesen, the horizontal wooden panels have been angled in such a way so it can hold the textile samples allowing the visitors a closer look.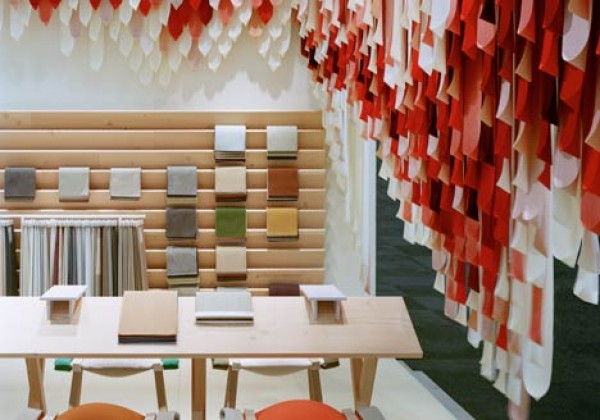 © raw edges
The impressive textile installation resembles vertical roof tiles and create a three dimensional volume.
© raw edges
Functioning as a space divider it was inspired byweeping willow trees, creating an intimate space within the big exhibition hall.
© raw edges
.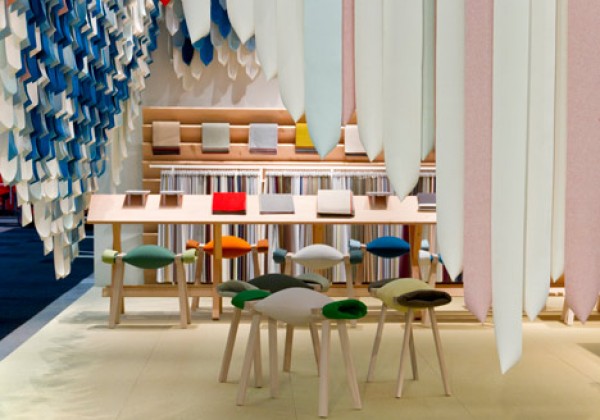 © raw edges
© raw edges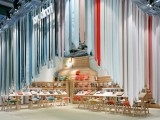 © raw edges
© raw edges
© raw edges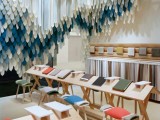 © raw edges
© raw edges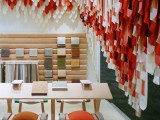 © raw edges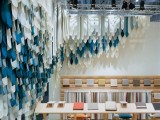 © raw edges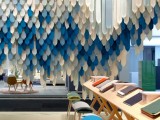 © raw edges
© raw edges
Comments