31

MAY 2014
FIRST NATIONAL BUILDING RENOVATION / NEUMANN SMITH ARCHITECTURE
As part of a dramatic renovation of the historic First National Building, Neumann/Smith was selected to modernize the landmark building's main lobbies and a central concourse between the two, which runs through 15,000 sf of new retail space.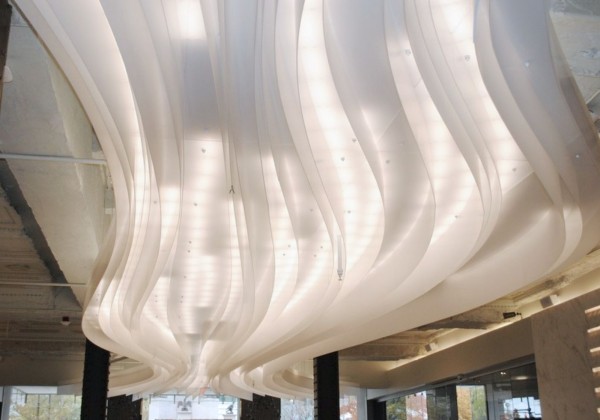 © NEUMANN SMITH ARCHITECTURE
The design was inspired by the rich architectural heritage of Detroit and the ornate décor of the original ceiling which was exposed and incorporated as an important design element.
This helped us respect the existing building even while we used new materials and exposed the space to vibrant and collaborative trends, which are essentially modern.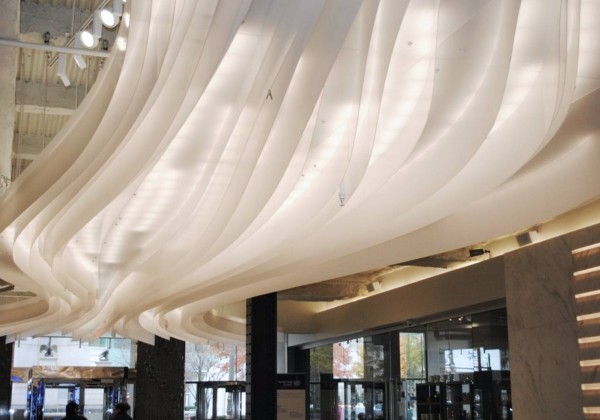 © NEUMANN SMITH ARCHITECTURE
Revitalization of the lobbies included the addition of a barrier-free entrance off of Woodward, a new video display wall, custom-designed LED lighting features, and eye-catching wrap-around LED lighting panels encompassing two elevator lobbies.
New marble wall features not only enhance existing marble elements, but act as a backdrop for decorative metal wall panels.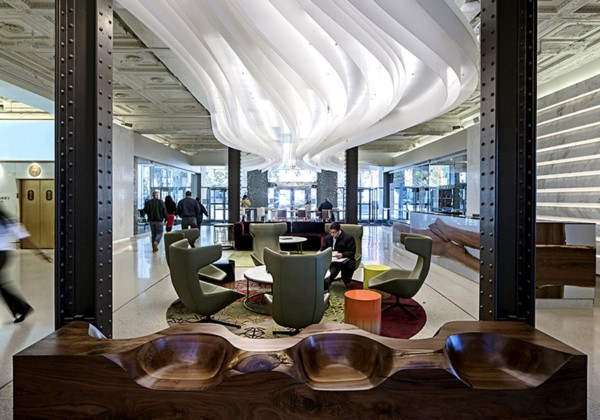 © NEUMANN SMITH ARCHITECTURE
On the exterior, four new canopies add decorative elements reminiscent of the building's original era.
Underneath a more ornate design, and more reflective of a "new" Detroit, LED lights with metal screening complement lobby finishes and detail.
© NEUMANN SMITH ARCHITECTURE
Source: Neumann Smith Architecture.
.
© NEUMANN SMITH ARCHITECTURE
© NEUMANN SMITH ARCHITECTURE
© NEUMANN SMITH ARCHITECTURE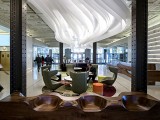 © NEUMANN SMITH ARCHITECTURE
© NEUMANN SMITH ARCHITECTURE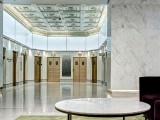 © NEUMANN SMITH ARCHITECTURE
Comments