25

FEB 2014
Restaurant / Park Associati
Park Associati was asked to design a commissioned restaurant-like building for Electrolux based on the company's Scandinavian design heritage.
It is called The Cube and its aim is to attract the attention of the hardworking 21st century man and evoke the sense of enjoying the moment and the views offered by the building and the surrounding area.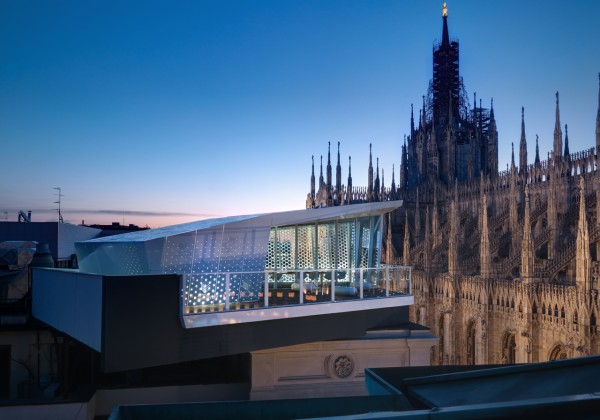 © Park Associati
The head architect's idea is to create an environment of temporary existence and the idea of building on top of a beautiful site is why we find The Cube has stayed on top of a building in Piazza del Duomo in Milan, Italy for a period of 6 months.
Later, it has relocated to another site, and some of the chosen ones are Stockholm, Paris, London, Switzerland and Russia.
According to Michele Rossi of Park Associati, the Scandinavian design is 'light, bright and functional and as it embraces natural materials – it is very attractive.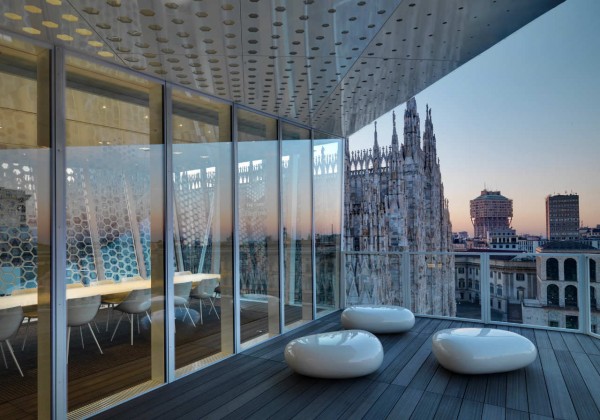 © Park Associati
" The interior is made of white laser cut aluminum, ice white corian combined with matte and glossy wood decking.
The Scandinavian heritage is expressed through the inclusion of angular glass walls and iron is also included as a material while there is a carpet underneath the dining table to compliment the glass and iron with its sense of warmth.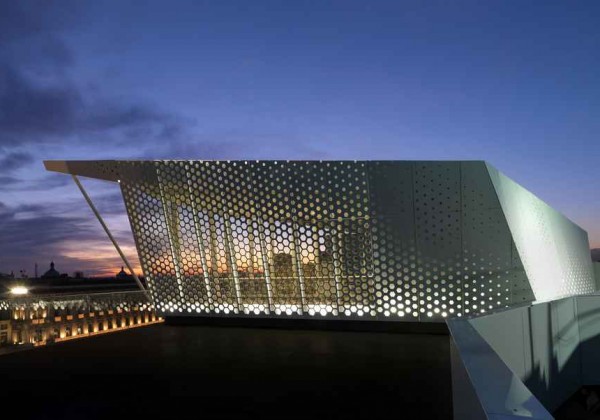 © Park Associati
The ambience is however full of atmosphere, light and bright.
The lightweight design gives visitors a sense of ease and comfort.
Since the façade is glazed, this gives people the chance to enjoy spectacular panoramic views of the city the Cube is in at a high level.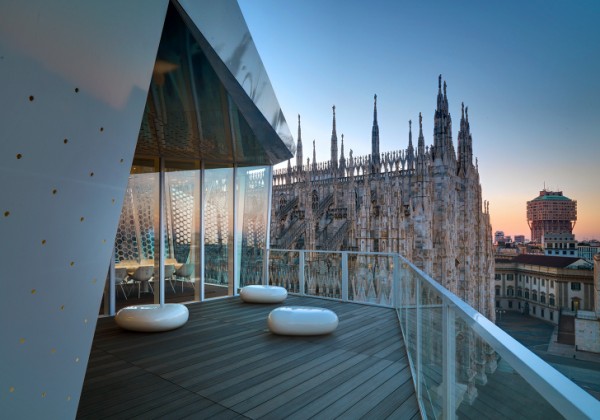 © Park Associati
This also adds to the overall enjoyable atmospheric condition of the restaurant.
The idea hence is to make people exit their usual 9-to-5 busy schedules, take a break, take a deep breath and enjoy the moment.
That is why The Cube is meant to be one such volume – to transport people into another sort of dimension in space and time and give us all a radical point of view about the system we live under.
© Park Associati
.
© Park Associati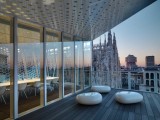 © Park Associati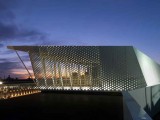 © Park Associati
© Park Associati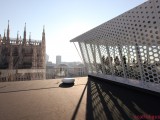 © Park Associati
Comments