22

DEC 2013
STADE JEAN BOUIN / RUDY RICCIOTTI
Since 1925, the Stade Jean Bouin has played an important role in the history of rugby as well as one of its legendary teams – the Stade Français.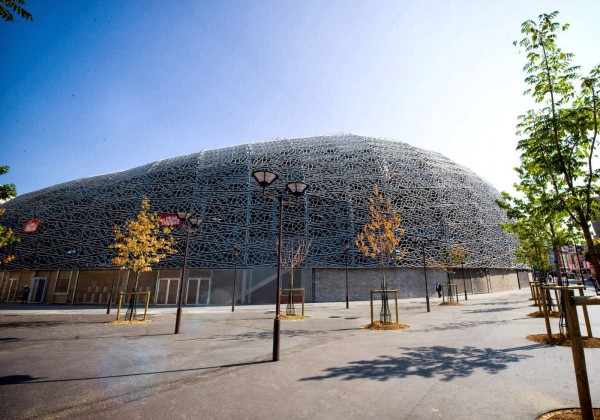 © Rudy Ricciotti
In a residential district with three of the largest sports facilities in Paris (Roland Garros, Parc des Princes and Stade Jean Bouin), the challenge faced by designer Rudy Ricciotti was to "tackle a massive architecture project while steering clear of a violent impact on the urban landscape.
© Rudy Ricciotti
"The result is a remarkable, totally asymmetric envelope, undulating in three dimensions so that "the structure is suggested and the ultra-high performance concrete envelope contains the edifice, much like skin around a body," says its architect.
© Rudy Ricciotti
"The only way of creating the two curves in this sheet was using a triangular mesh," explains Romain Ricciotti, co-founder of Lamoureux Ricciotti Ingénierie, the structural engineering firm responsible for the project.
© Rudy Ricciotti
The 23,000 m2 envelope, including a 12,000 m2 roof, is made of 3600 self- supporting Ductal triangles, each averaging 8m to 9m long by 2.
© Rudy Ricciotti
5m wide and 4.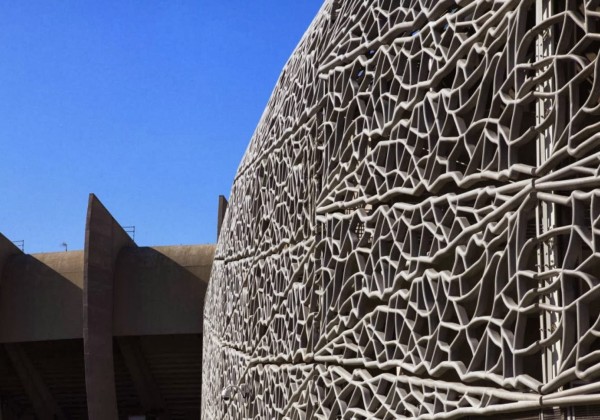 © Rudy Ricciotti
5cm thick.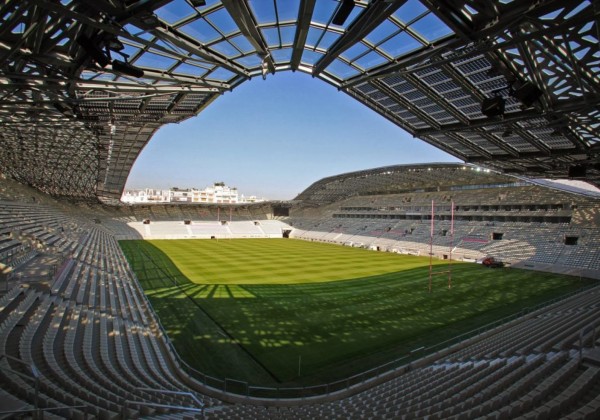 © Rudy Ricciotti
On the façade, the panels form a light and porous web, while the roof design is simplified to permit spaces in which to house protective and light-diffusing glass.
© Rudy Ricciotti
Although this combination of glass and ultra-high performance concrete (UHPC) makes the project very original, it presented new technical challenges in order to construct a watertight envelope that would cover the stadium's entire surface area (excluding the playing field).
The panels, manufactured by French precaster, Bonna Sabla, at a rate of 18 per day, were delivered to the site as needed and installed in a very precise order, then attached to the beams of the metal framework, using ball-and-socket attachments able to withstand wind forces.
© Rudy Ricciotti
Sound insulation was also the subject of careful study.
© Rudy Ricciotti
The geometric characteristics of the stadium and the curve of the stands are designed to channel sound towards the spectators, ensuring a festive atmosphere inside the grounds as well as comfort for local residents.
© Rudy Ricciotti
The architect's work was entirely guided by respect for the urban environment.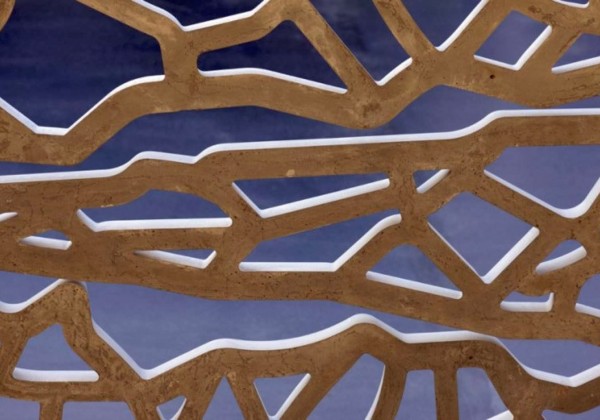 © Rudy Ricciotti
"The transparency resulting from the cellular latticework generates a dialogue between the sports complex and its environment.
© Rudy Ricciotti
By casting off enclosed spaces and totally opaque walls, our proposal emphasizes social bonding and elegance," Rudy Ricciotti declared when his bid was submitted.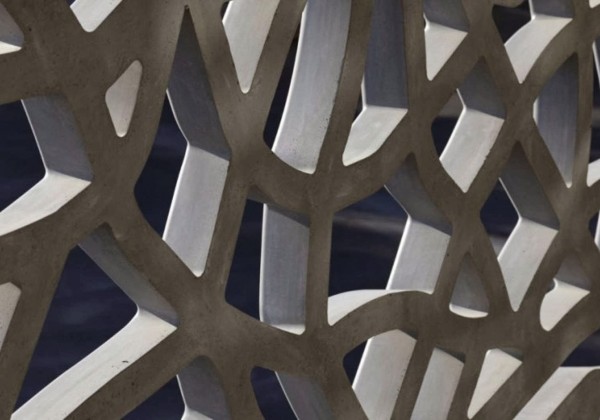 ©
.
©
© Rudy Ricciotti
© Rudy Ricciotti
© Rudy Ricciotti
© Rudy Ricciotti
© Rudy Ricciotti
© Rudy Ricciotti
© Rudy Ricciotti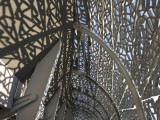 © Rudy Ricciotti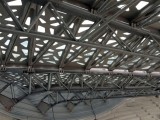 © Rudy Ricciotti
© Rudy Ricciotti
© Rudy Ricciotti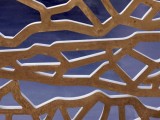 © Rudy Ricciotti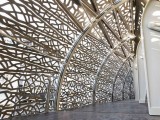 © Rudy Ricciotti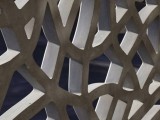 ©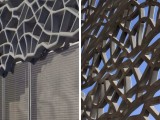 ©
Comments