23

NOV 2013
HERMA PARKING BUILDING / JOHO ARCHITECTURE
"Parking lot either frankly reveals itself to be a parking lot without any consideration for design or surroundings, or disguises like a commercial facility.
© JOHO Architecture
However, both cases are not welcomed in a city and ruin the city landscape.
Development districts of New Downtown in Korea that are fully filled with gigantic real estate goods only emphasize the legal maximum floor area ratio.
© JOHO Architecture
The city identity is represented by the wall-covering signs not the presence of space nor void.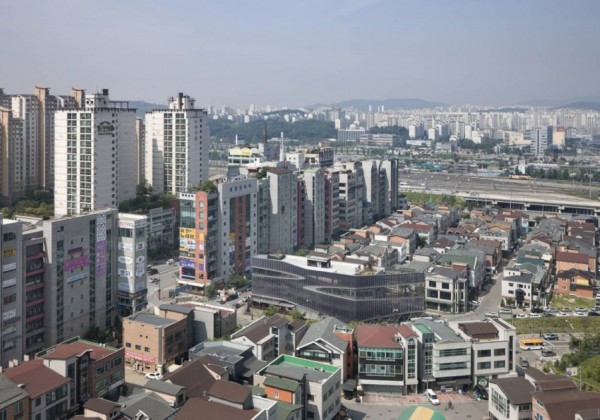 © JOHO Architecture
The massive box lumps clutter the city with the logic of capitalism that is composed of investment, lease and presale, rather than the respective regional characteristics.
© JOHO Architecture
This project intended to change the urban landscape through a proposition of a certain symbolically designed icon on a dry city.
In Korea for the development of a new town, developers parcel out the land in lots according to the usage such as a business area and a residence area, based on the Building codes.
© JOHO Architecture
Parking lot zone also gets placed in major site following the business and residence area zoning program.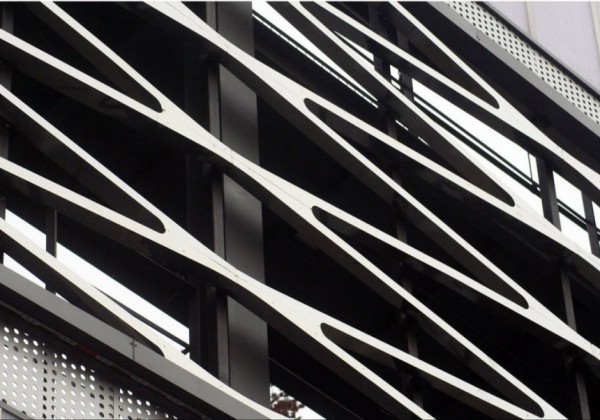 © JOHO Architecture
A plot for a parking lot can be planned with cheaper land price and eased regulations than a business area.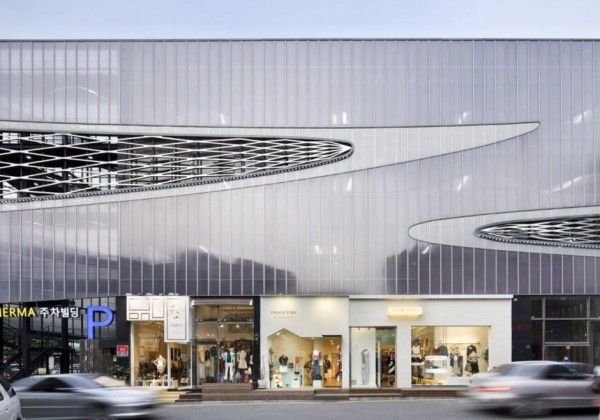 © JOHO Architecture
However, it has a restriction that the commercial facility-to-parking facility ratio has to be 2 to 8.
After all, deriving the land cost and construction cost with very 20% commercial area is the poor reality of Parking lot construction in Korea.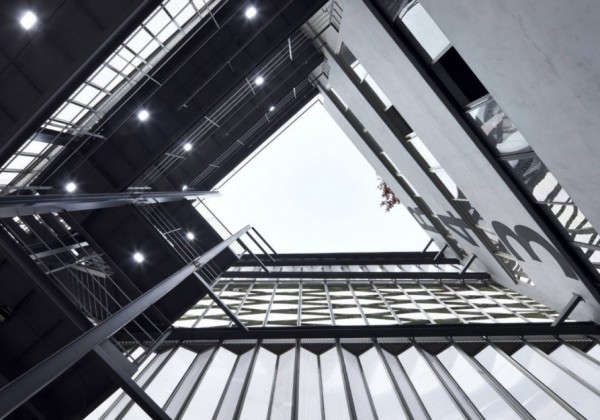 © JOHO Architecture
This substandard business value causes the parking buildings to be built without any design concerns for lower construction price.
© JOHO Architecture
Furthermore, a vicious circle of gradually deteriorating surrounding urban environment continues because of the box-shaped boring parking buildings.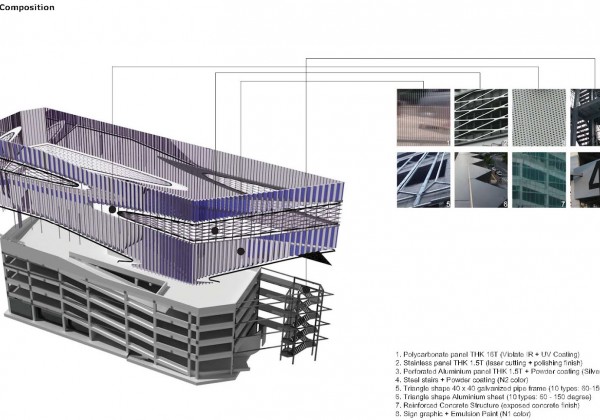 © JOHO Architecture
The Herma parking building was started from a fundamental consideration of current parking lots in Korea.
.
© JOHO Architecture
© JOHO Architecture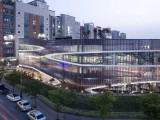 © JOHO Architecture
© JOHO Architecture
© JOHO Architecture
© JOHO Architecture
© JOHO Architecture
© JOHO Architecture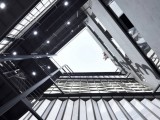 © JOHO Architecture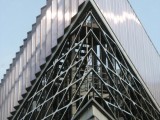 © JOHO Architecture
© JOHO Architecture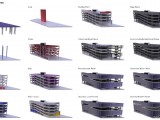 © JOHO Architecture
Comments