01

FEB 2012
Open Lounge / NAU/DGJ+ROK
The interior design of the flagship branch of Swiss bank Raiffesen, by design cooperative NAU and DGJ, attempts to revolutionise the way in which customers interact with and benefit from banking services by creating an open, accessible, social environment characterised by spatial fluidity and continuity supported by high tech interfaces that dissolve the traditional barriers between customer and bank.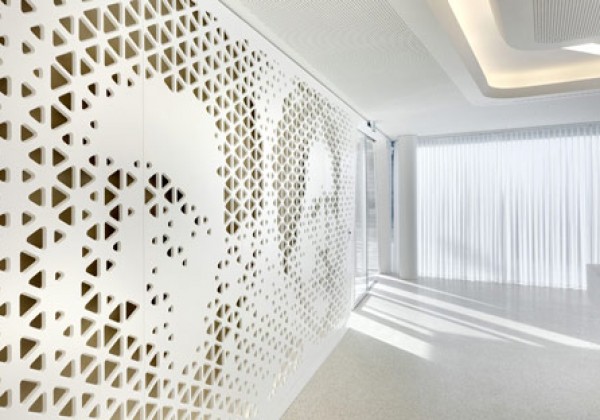 © NAU
Multitouch surfaces embedded in furniture in an open lounge space allow customers to check their accounts, live market updates, delve into the history of the bank or simply check the latest sports results.
© null
The idea here is to create a relaxed, informal space in which conversations and exchanges may occur spontaneously.
© null
The public spaces transition smoothly into the more private meeting rooms with a continuation of colour and sinuous, perforated partitions adorned with portraits of local historical figures.
© NAU
These low-res perforated panels were digitally fabricated in collaboration with ROK (whose work in the field of computational design and digital fabrication is well worth a look).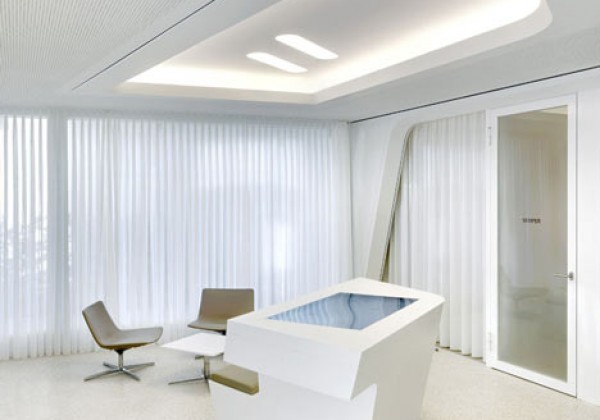 © null
Using a triangular perforation pattern, backlighting and coloured background the surfaces create a modulated visual effect as one moves through the space, emphasising the 3dimensionality of the surface and letting the portraits fade in and out of the visual field.
© NAU
.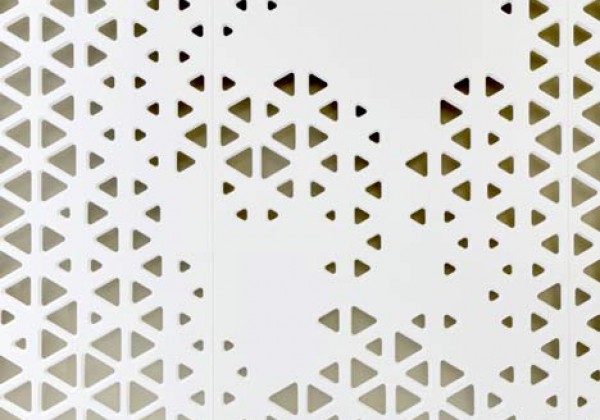 © NAU
© NAU
© null
© null
© NAU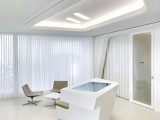 © null
© NAU
© NAU
Comments