30

JAN 2012
Science Center Medizintechnik / Vita Rolf Gnadinger
Starting from the idea of human muscle fibers, the Berlin architectural firm Gnädinger was assigned the task of creating an amorphous, abstract façade, which wraps dynamically around the six-storey, reinforced concrete frame, encompassing around 1, 000 square meters of floor space.
© Christian Gahl
The architectural design was intended to bring high-tech and nature together in a harmonious manner.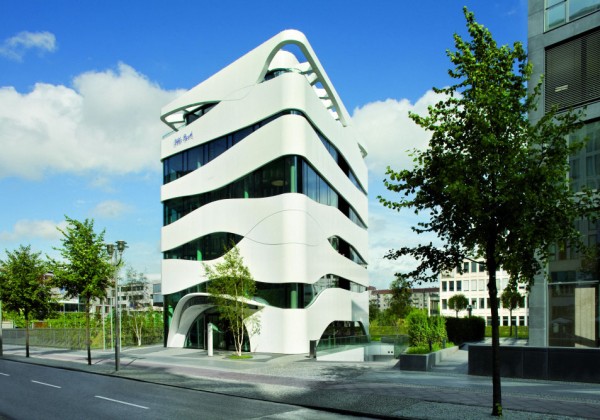 © Christian Gahl
The organically-formed, white exterior buckled bands encircle the rounded body of the building, based on the model of human muscle fibers, a metaphor for the simulation of complex biological processes and structures The outer shell, an expressive aluminum and glass façade, is unusual for the city of Berlin, and provides a kind of acupuncture of new architecture amongst Berlin's traditional stone buildings and glassy modernism.
In the immediate vicinity of buildings by architects ranging from Richard Rogers, Renzo Piano, Helmut Jahn, Hans Kollhoff to gmp, this compact structure demonstrates a confident independence.
© Christian Gahl
The Science Center Medical Technology responds to the context of the city's stone buildings and their serially repetitive stylistic devices with a new sensual, individualistic quality.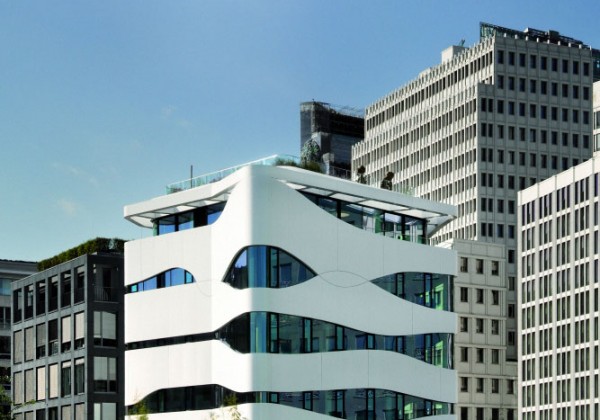 © Christian Gahl
With its complex, flowing forms based on freeform curves (splines), a new vibrancy is created, which goes beyond the already well-known standard of the tediously serial.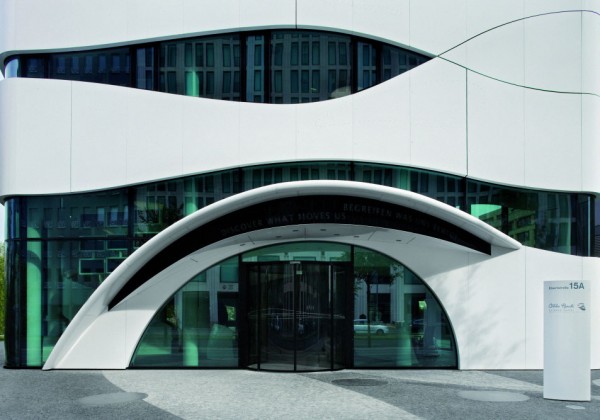 © Christian Gahl
The building therefore takes up this conceptual game in order to rediscover sensuality in the contemporary implementation of ornament in architecture.
© Christian Gahl
The Interior Behind the extravagant exterior with its convex and concave, tapered lines, three levels serve as exhibition space on over 500 square meters.
The fourth level is for training and conference rooms and the top floor serves as a dialogue platform for interdisciplinary communication between doctors, patients, therapists, orthopedic technicians and manufacturers.
© Christian Gahl
Inside, the functional surfaces surround a central access and technical core.
© Christian Gahl
The zoning of the plan with a windmill-like access system allows the planning of different room sizes.
© Christian Gahl
Here, the architects arrange the floor space on the periphery and along the glass cladding, so that even behind the dynamic façade, daylight is guaranteed throughout the room, giving the building high quality as a residence and workplace.
© Christian Gahl
The interior is consistently minimalist.
© Christian Gahl
The surfaces are white, with silver-gray stone or carpet on the floors.
Even the furniture and the exhibits are predominantly white.
© Christian Gahl
At the core, in contrast, are colored glass panels with integrated TV monitors to provide information.
© Christian Gahl
Dark, wooden panels create atmospheric accents in the elevator and a few select places.
© Gnädinger Architekten
Illumination is provided by means of so-called "light cells", which are freely arranged, round light fields of various sizes and heights.
© Gnädinger Architekten
The central, three-storey, steel staircase in the exhibition area was designed as a giant, sculptural light object.
The translucent foil on the underside is fully backlit.
© Gnädinger Architekten
.
© Gnädinger Architekten
© Christian Gahl
© Christian Gahl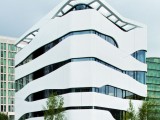 © Christian Gahl
© Christian Gahl
© Christian Gahl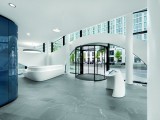 © Christian Gahl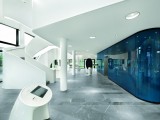 © Christian Gahl
© Christian Gahl
© Christian Gahl
© Christian Gahl
© Christian Gahl
© Christian Gahl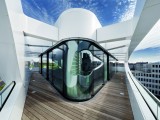 © Christian Gahl
© Gnädinger Architekten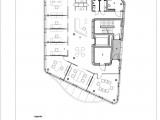 © Gnädinger Architekten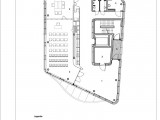 © Gnädinger Architekten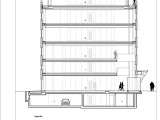 © Gnädinger Architekten
Comments