28

JAN 2012
The Villa / Daniel Libeskind
The Libeskind Villa is a 2 floor (with full basement), 4 bedroom, 5,000-square-foot signature series home that can be constructed anywhere in the world.
© Frank Marburger
The Villa creates a new dialogue between contemporary living and a completely new experience of space.
© Frank Marburger
Built from premium wood and zinc, this German-made, sculptural living space meets the highest standards of design, craftsmanship and sustainability.
© Frank Marburger
In addition to the design standards, it meets compliance with some of the toughest energy-saving standards worldwide.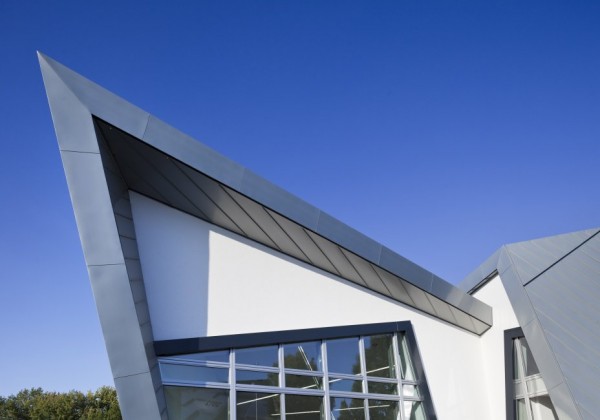 © Frank Marburger
A trio of interlocking architectural bands envelops the Villa in striking angles, creating a dramatic, asymmetrical interior of spiraling, two-story peaks and smooth transitions to secluded terraces.
© Frank Marburger
Design details reveal style and functionality: A balcony adjacent to the master bedroom is adorned with elaborate metalwork; light wells direct daylight into a sauna; and recessed wardrobes streamline dressing spaces.
In addition to large floor-to-ceiling windows, the aluminum façade, adorned with mullions and concealed fittings, offers maximum thermal insulation, noise reduction and weather resistance.
© Screen ID
The Villa is available as a limited edition of 30 units worldwide with regional exclusivity.
© Screen ID
The Villa can be shipped to almost any location in the world within months, and will be assembled on location by a team of experts within weeks.
© Screen ID
.
© Frank Marburger
© Frank Marburger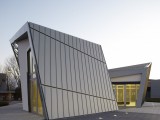 © Frank Marburger
© Frank Marburger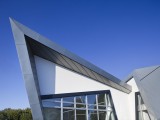 © Frank Marburger
© Frank Marburger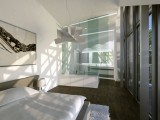 © Screen ID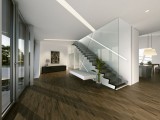 © Screen ID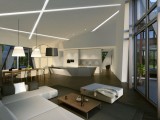 © Screen ID
© Frank Marburger
Comments