28

JAN 2012
Military History Museum / Daniel Libeskind
The redesigned Dresden Museum of Military History is now the official central museum of the German Armed Forces.
© Hufton+Crow
It will house an exhibition area of roughly 21,000 square feet, making it Germany's largest museum.
© Daniel Libeskind
The armory was built from 1873 –1876 and became a museum in 1897.
Since its 1897 founding, the Dresden Museum of Military History has been a Saxon armory and museum, a Nazi museum, a Soviet museum and an East German museum.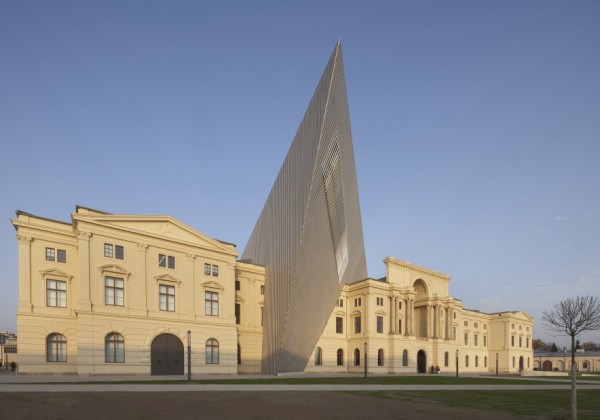 © Hufton+Crow
Today it is the military history museum of a unified and democratic Germany, its location outside the historic center of Dresden having allowed the building to survive the allied bombing campaign at the end of World War II.
© Hufton+Crow
In 1989, unsure how the museum would fit into a newly unified German state, the government decided to shut it down.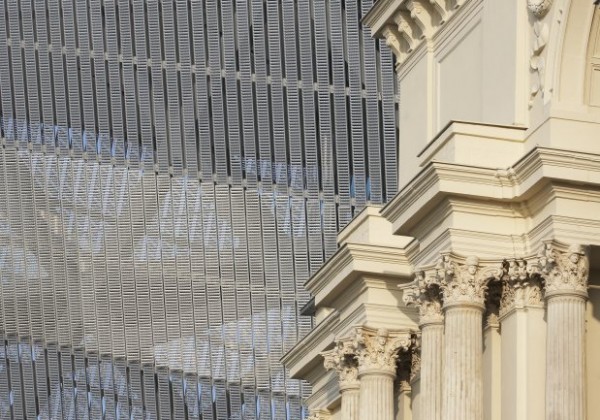 © Hufton+Crow
By 2001 feelings had shifted and an architectural competition was held for an extension that would facilitate a reconsideration of the way we think about war.
© Hufton+Crow
Daniel Libeskind's winning design boldly interrupts the original building's symmetry.
The extension, a massive, five-story 14,500-ton wedge of concrete and steel, cuts through the 135-year-old former arsenal's structural order.
© Hufton+Crow
A 82-foot high viewing platform (the highest point of the wedge is 98 feet) provides breathtaking views of modern Dresden while pointing towards the exact area where the fire bombing of Dresden began, creating a dramatic space for reflection.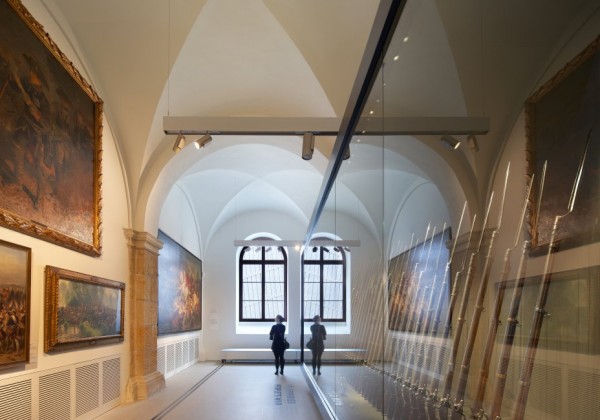 © Hufton+Crow
The new façade's openness and transparency contrasts with the opacity and rigidity of the existing building.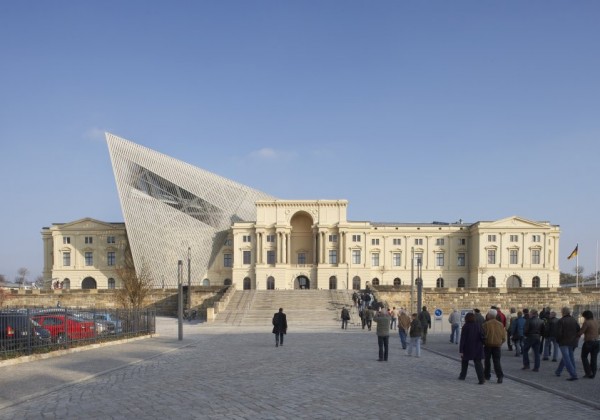 © Hufton+Crow
The latter represents the severity of the authoritarian past while the former reflects the openness of the democratic society in which it has been reimagined.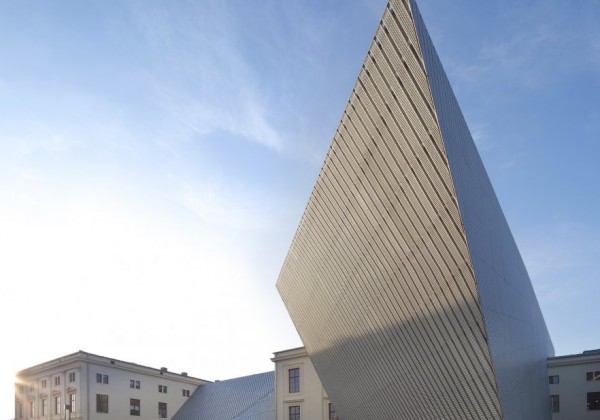 © Hufton+Crow
The interplay between these perspectives forms the character of the new Military History Museum Inside, in the original, columned part of the building, German's military history is presented in chronological order.
But now it is complemented, in the new wide-open spaces of the five-story wedge, by new exhibition areas with a new focus on thematic consideration of the societal forces and human impulses that create a culture of violence.
© Hufton+Crow
.
© Hufton+Crow
© Hufton+Crow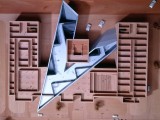 © Daniel Libeskind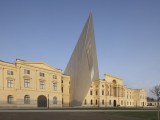 © Hufton+Crow
© Hufton+Crow
© Hufton+Crow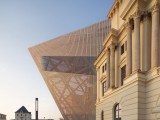 © Hufton+Crow
© Hufton+Crow
© Hufton+Crow
© Hufton+Crow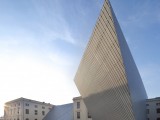 © Hufton+Crow
© Hufton+Crow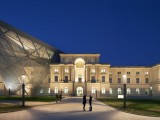 © Hufton+Crow
Comments