27

JAN 2012
University Department of Philosophy / Steven Holl
The Dean of the Faculty of Arts & Sciences and a committee of Philosophy Professors collaborated in the selection of Steven Holl Architects to design the complete interior renovation of an 1890 corner building at 5 Washington Place for the consolidation of the New York University Department of Philosophy within a concept which organizes the new spaces around light and phenomenal properties of materials.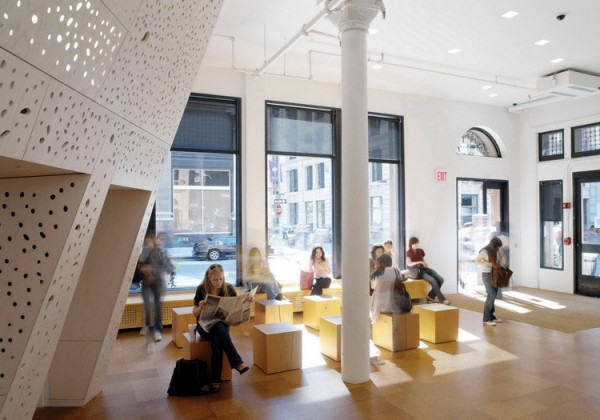 © Steven Holl
A new stair shaft below a new skylight joins the 6-level building vertically with a shifting porosity of light and shadow that change seasonally.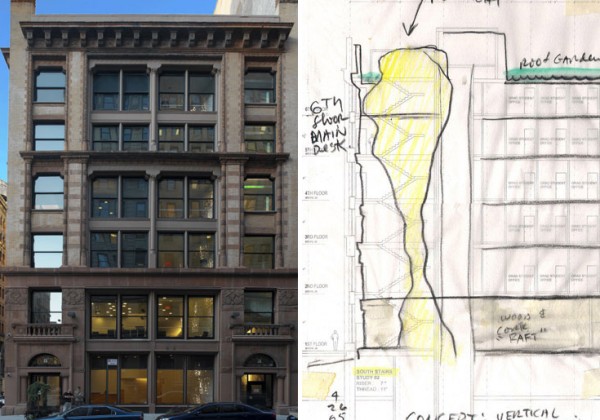 © Steven Holl
Prismatic film was installed on the south-facing stairwell windows which occasionally break the sunlight into a prismatic rainbow.
© Steven Holl
The Ground level, utilized by the entire University, contains a new curvilinear wooden auditorium on a cork floor.
© Steven Holl
The upper level floors contain Faculty Offices and Seminar Rooms which are done in different shades and textures of black & white, according to the texts in Ludwig Wittgenstein's book 'Remarks on Colour'.
The building exists within the NoHo Historic District and is within the jurisdiction of the New York City Landmarks Preservation Commission.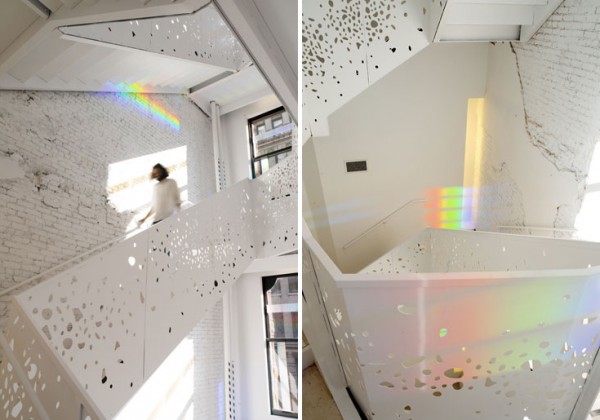 © Steven Holl
The building is part of the main NYU campus within New York City's Greenwich Village and is sited on access to Washington Square Park.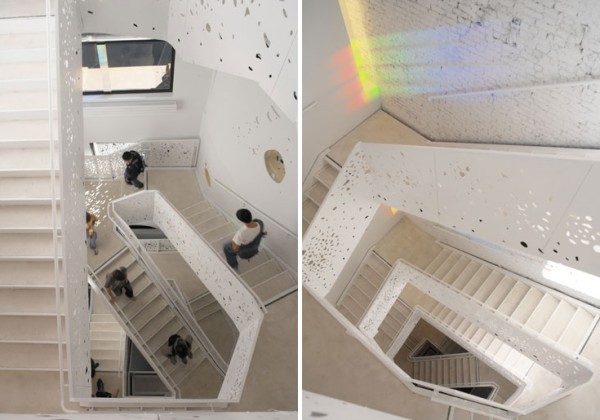 © Steven Holl
.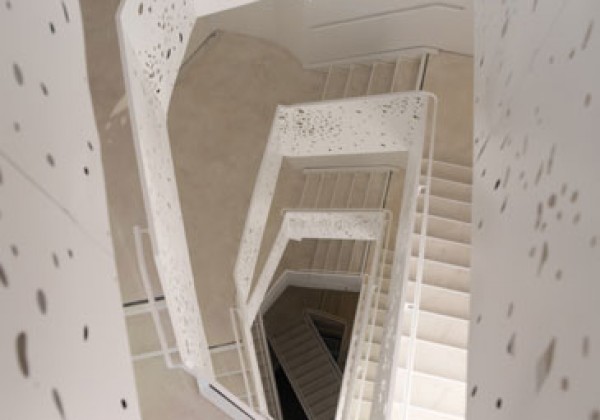 © Steven Holl
© Steven Holl
© Steven Holl
© Steven Holl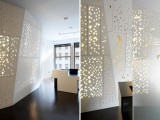 © Steven Holl
© Steven Holl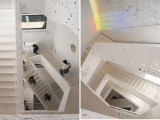 © Steven Holl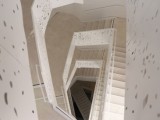 © Steven Holl
Comments