22

JUL 2012
Aqua Tower / Gang architects
The skyline of Chicago can be seen as the timeline of skyscraper history, which started in 1885 with the Home Insurance Building.
©
The new Aqua Tower by Studio Gang is a highlight along this timeline, not just because of its height (250m tall) but also because of its sculptural condition.
©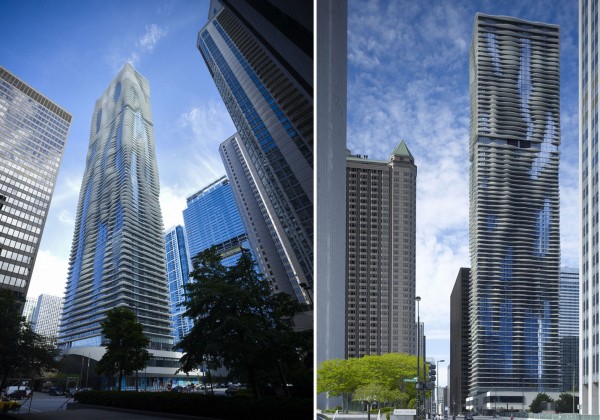 ©
The design was inspired by the striated limestone outcroppings common in the Great Lakes area (see photo below).
©
But this sinuous shape is not just a mere formal gesture, but it is also a strategy to extend the views and maximize solar shading.
©
And by looking at the plans we see a rational structure, true to the Mies legacy in the city.
©
I discovered Studio Gang in a lecture by Jeanne Gang at the 2009 AIA Convention, and I was impressed by her work.
©
©
You can see our previous coverage of Studio Gang projects in ArchDaily, such as the Bengt Sjostrom Starlight Theatre.
©
.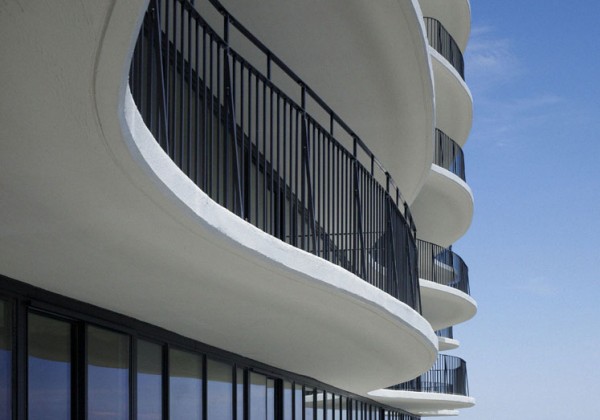 ©
©
©
©
©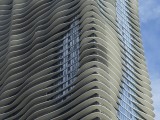 ©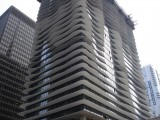 ©
©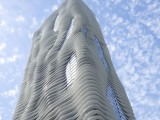 ©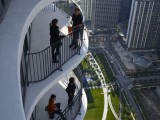 ©
©
Comments