17

JUL 2012
WOOD BOX / AtelierVecteur
AtelierVecteur have designed the Welcome Pavillion for the 2012 Festival of Lively Architecture in Montpellier, France.
© AtelierVecteur
The pavilion is located in the heart of Montpellier, and serves as the starting point for the festival.
It aims to inform and educate visitors, and to guide them in their journey.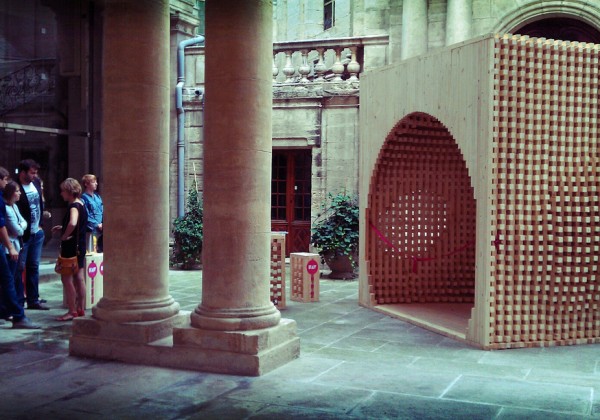 © AtelierVecteur
French: Depuis 2006, le Festival des Architectures Vives, c'est annuellement : 12 cours d'hôtels particuliers, 12 créations éphémères, 12 lieux de rencontres et d'échanges, 8 000 visiteurs, en 2012 il se tiendra du 13 au 17 juin.
© AtelierVecteur
Le Pavillon d'accueil est le point de départ du Festival des Architectures Vives.
Il a pour vocation d'informer et de renseigner les visiteurs afin de les guider dans leur parcours.
© AtelierVecteur
Idéalement situé au cœur de l'Écusson de Montpellier, c'est un lieu inévitable et incontournable.
© AtelierVecteur
Ce pavillon est ouvert au grand public une semaine avant l'événement et pendant toute la durée du Festival.
Au centre de la cour St Côme, minérale, est assis un cube en bois, monumental, façonné de milliers de tasseaux.
© AtelierVecteur
Depuis la rue, la trame rectiligne, rigide, laisse deviner une forme souple, intrigante.
© AtelierVecteur
Le cube invite à la découverte.
Une fois franchies les grilles de la cour, le visiteur tourne autour du pavillon et découvre ce qu'il avait pressenti de l'extérieur.
© AtelierVecteur
Le pavillon se livre et dévoile la symbiose d'un cube, volume maitrisé, rigide et d'un ovoïde aux courbes douces, irrégulières.
© AtelierVecteur
C''est la résultante de ces deux formes, façonnées au coeur du pavillon qui accueille finalement le visiteur en quête d'information.
.
© AtelierVecteur
© AtelierVecteur
© AtelierVecteur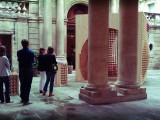 © AtelierVecteur
© AtelierVecteur
© AtelierVecteur
© AtelierVecteur
© AtelierVecteur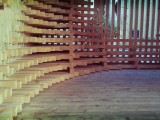 © AtelierVecteur
on Google Maps ©
Comments