01

JUL 2012
Convergence / Chris Fox with AR-MA
CONVERGENCE is a site specific sculpture by Australian artist Chris Fox for Global Switch Paris.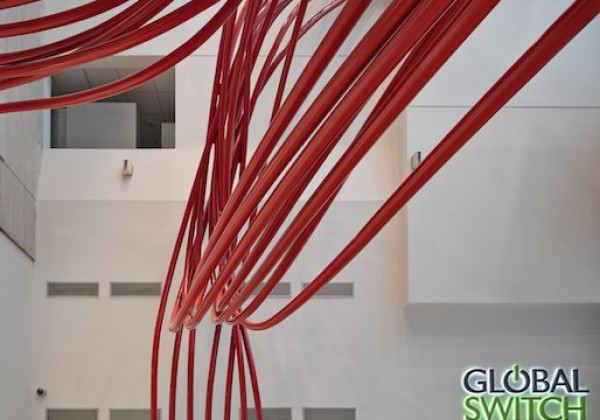 © Chris Fox
It was produced during 2010-2011 between Sydney, London and Paris.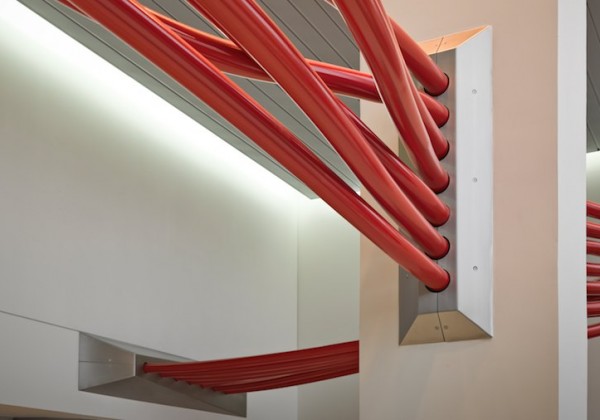 © Chris Fox
This has been an ambitious project, two years in the making and utilising 370 metres of steel, realised thanks to intelligent modelling software and advanced fabrication techniques.
Developing out of the building fabric, Convergence is the physical representation of the systems of the building.
© AR-MA
The complexity of the data centre is revealed as the nervous system and arteries of the building.
©
The installation condenses the logic of the building and impels it throughout the lobby and atrium spaces.
© AR-MA
It offers a dynamic and intuitive approach to the space, employing the actual services of the building and transforming its systems into an artwork.
OPTIMISATION/FABRICATION: AR-MA (www.
© AR-MA
ar-ma.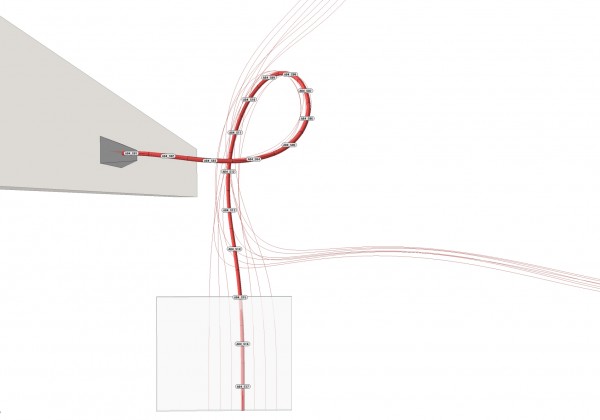 © AR-MA
net) worked with artist and architect Chris Fox to build a parametric model for design and detailing.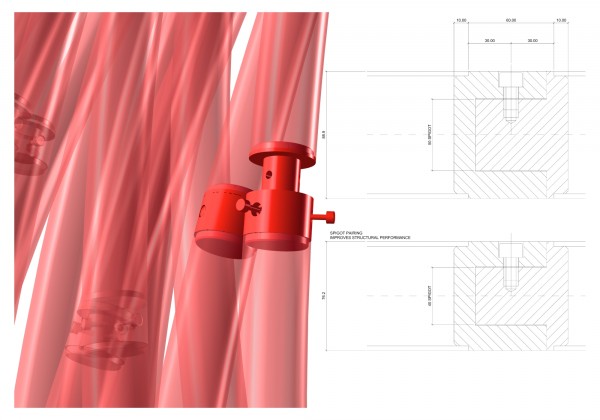 © AR-MA
The model was used for structural analysis, material optimisation and quantity takeoffs.
Automated drawings were extracted from the model to produce the tender set documentation.
© AR-MA
Anatomy of ropes and cables – flow motion, curvature, continuity – was researched and implemented into a digital parametric design model using 3D modelling software Rhinoceros.
© AR-MA
A Python scripted algorithm is implemented in the design process which detects and solves collisions/intersections between the pipes of the sculpture.
© AR-MA
Each pipe performs an iterative process which calculates how far it is to the closest pipe, checks against a desired distance threshold, and incrementally adjusts itsself.
The increments being controlled and optimised to ensure minimal deflections from the original design intent.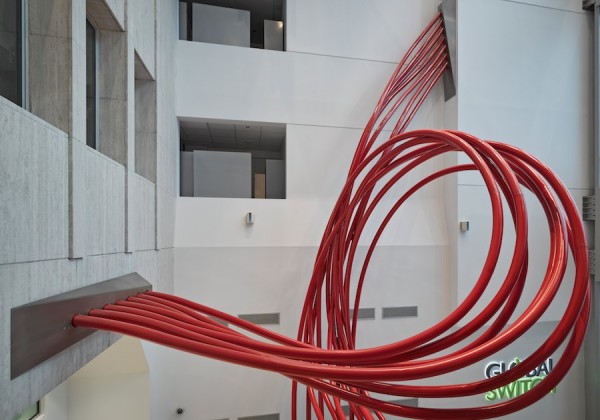 © Chris Fox
.
© Chris Fox
© Chris Fox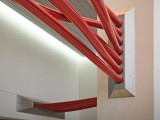 © Chris Fox
© AR-MA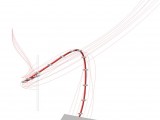 ©
© AR-MA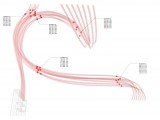 © AR-MA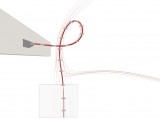 © AR-MA
© AR-MA
© AR-MA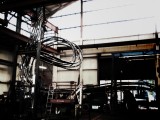 © AR-MA
© AR-MA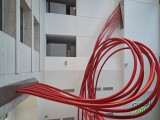 © Chris Fox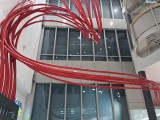 © Chris Fox
Comments