27

APR 2012
Snog Covent Garden / Cinimod Studio
Cinimod Studio has designed the fourth London location for Snog Pure Frozen Yogurt: a surreal orchard of seating and twisting trees reaching up to an undulating canopy of light.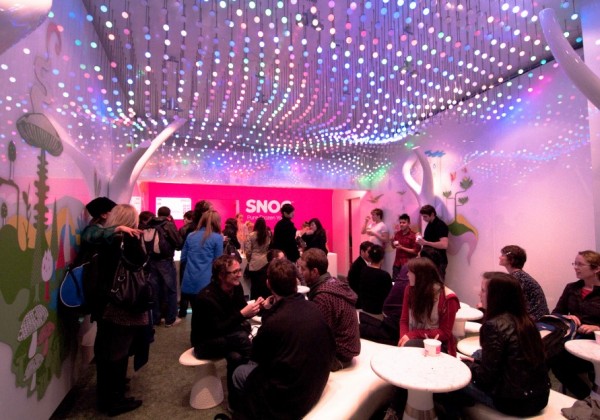 © Cinimod Studio
Located at 5 Garrick Street, the site was once the location of an apple store dating back to the 1860′s.
© Cinimod Studio
This provided the inspiration for the contemporary design, in which a modern day orchard of trees reach up toward a sky canopy of perpetually animated light, gently pulsing and swaying in the imagined breeze of an idyllic day.
© Cinimod Studio
Below this canopy lies the grass lawn, with a white fallen tree branch providing the main seating.
© Cinimod Studio
Around this branch can be found Shitake Mushroom stools by Marcel Wanders, and the marble topped tables familiar from the previous Snog stores.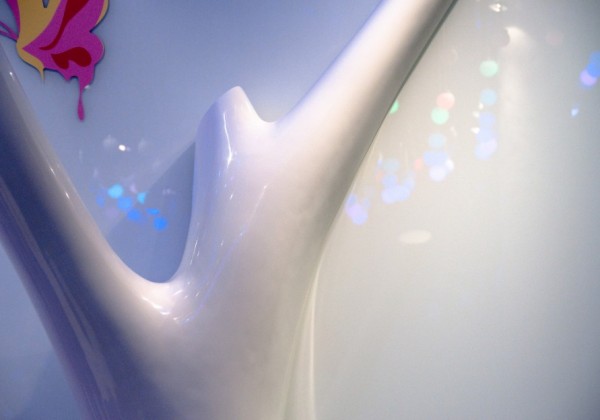 © Cinimod Studio
© Cinimod Studio
The feature ceiling is comprised of thousands of individually controllable LED globes, descending from the glowing ceiling on stainless steel rods set to specific lengths.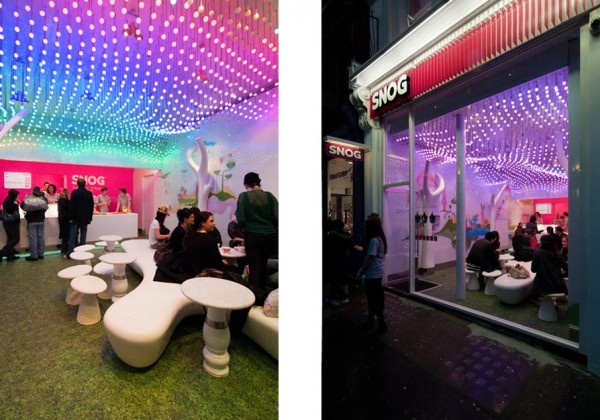 © Cinimod Studio
Similar to other Cinimod Studio projects, these lights and their control systems are bespoke products developed by Cinimod Studio for the application.
© Cinimod Studio
Psychedelic visuals graces the white glass wall, adding further to the surrealist atmosphere of a unique store that is already being described as "Alice in Wonderland".
© Cinimod Studio
.
© Cinimod Studio
© Cinimod Studio
© Cinimod Studio
© Cinimod Studio
© Cinimod Studio
© Cinimod Studio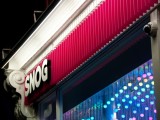 © Cinimod Studio
© Cinimod Studio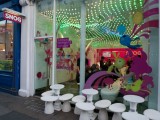 © Cinimod Studio
© Cinimod Studio
© Cinimod Studio
Comments