23

APR 2012
Footbridge Café/restaurant - Bike/Store / Laurent Saint Val
Fascinating mix of architecture with its 17th century's canals registered at UNESCO World Heritage, AMSTERDAM, capital of Netherlands is the largest city of the country with a population of nearly 740 000 inhabitants (1.
5 million with the periphery) and the most visited one with more than 3.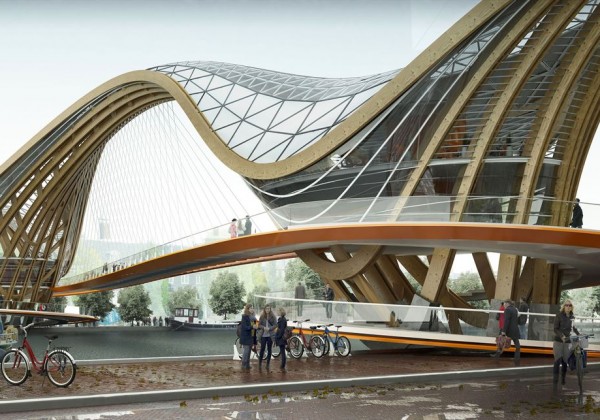 © Laurent Saint Val
5 million foreign visitors each year.
It's in the 12th century that the Dutch first settled in this marshy and inhospitable region that would become Amsterdam.
500 years later, during the 17th century, Amsterdam became the center of the world's economy.
© Laurent Saint Val
Today, the Batavian capital is known worldwide for its openness to the rest of the planet, its tolerance and its bustling cultural life.
Adventurer's city, fishermen's town, city of excess and extremes ; from a huge mansion to the narrowest house, modern architecture is developing between the historic building's facades, giving a particular outcome and amazement for tourists.
Due to the small size of the city, all interesting sites are within in a small area, making the visit even more agreeable.
© Laurent Saint Val
This is probably one of the reason why Amsterdam is so popular amongst poetry and architecture lovers.
Wherever you walk in Amsterdam, you will notice that all constructions are made of brick.
Never the less, it has not always been so, the houses were originally made of wood.
© Laurent Saint Val
Following the devastating fires of 1421 and 1452, it was forbidden to build with wood.
In 1669, wooden construction was completely banned and only two examples are left standing.
Undoubtedly, a knowledge and an architecural wealth slumber in the heart of the true Amsterdammers, ready to wake and be materialized in modern projects.
© Laurent Saint Val
It is with a strong motivation and a desire to pay homage to wood that I made the choice to use this modern material, ecological but also traditional and universal throughout centuries ; a material occupying a leading position with its qualities of sustainability, flexibility, adaptation to other materials, efficiency and finaly its esthetics.
Wood, a traditional and universal material throughout centuries, has found the past few years a leading place, thanks to ecology.
Therefore, every project today and particularly in Amsterdam cannot ignore the use of wood for new structures or ornament.
© Laurent Saint Val
Interior and exterior designs of this bridge are intended descriptive, while highlighting the natural material.
Associated with steel and aluminium it gains enormous advantages, since these metals generate extremely light structures, representing a vital aspect regarding the soil's quality.
Remarkable building material, steel can withstand heavy loads and can cover larger litters with smaller sections.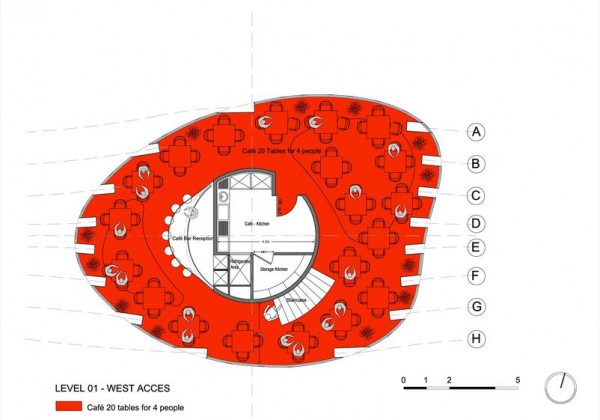 © Laurent Saint Val
For a simple mounting of bolts, rivets or welding corresponds a consequent simple removal system that facilitates additions, transformations, amputations, adaptations or even partial moves of a structure.
As for glass, it allows me to play with shapes with elegance and give way to my creativity.
In addition, we have access to multiple choices of glass : toughened, laminated, anti-burglary, insulation and many more… Large windows let in light and allow to have beautiful views of the outside ; not feeling trapped, able to blend with old or new constructions.
© Laurent Saint Val
Enjoy light and make the best use of it while meeting safety requirements.
The easy access for all of this gateway open on each bank should revitalize this neighborhood and create an attractive link for this museum, slowly linking visitors towards this place of "culture" while also being a place of exchanges between populations, of casual conversations, of relaxation, of escapes and walks for every age.
Closer to the museum, on the first floor is the bike shop and on top a garden.
© Laurent Saint Val
The garden accompanies man in all civilizations and does not start its history in a house.
Space giving free rein to imagination, space for reflection and meditation, a sort of passive confrontation between mortals and continuous rebirth of nature.
The philosopher Foucault saw in the garden a "space of located utopia".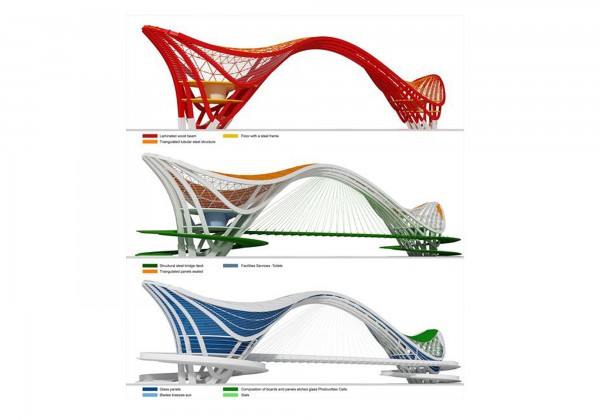 © Laurent Saint Val
Today, especially in this town, we talk more and more about bicycle as a gentle mean of transportation and an alternative to automobile for commuting.
Bicycle escapes the ravages of time and despite the development of locomotion techniques, it retains its appeal if not its magic.
This characteristic primarily applies itself in urban areas.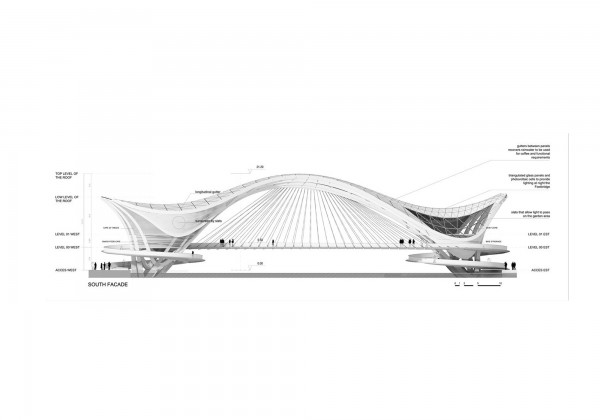 © Laurent Saint Val
In traffic that invades large cities, the major problem is pollution.
Bikes don't pollute and create a subtle relationship between man and his environment.
Hence the value of this bike shop open to anyone who wants to introduce to his house the necessary practice to maintain a physiological balance for a city life more and more hectic.
© Laurent Saint Val
On the other bank a cozy cafe and its restaurant at the top level should in my opinion attract customers wishing of meetings and make these moments exceptional.
To me, it seemed that a strong idea is a form of enchantment through the building and to what it can bring inside or from the outside.
This gateway strong of its own identity, its European and contemporary character would be a welcoming site for all, a place of openness for today and tomorrow's world with men and women that travel more and more, that became experts and can compare, that want excellence and should be seduce all the time.
© Laurent Saint Val
.
© Laurent Saint Val
© Laurent Saint Val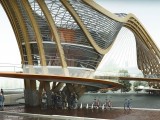 © Laurent Saint Val
© Laurent Saint Val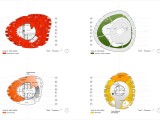 © Laurent Saint Val
© Laurent Saint Val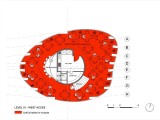 © Laurent Saint Val
© Laurent Saint Val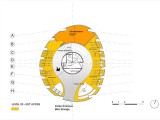 © Laurent Saint Val
© Laurent Saint Val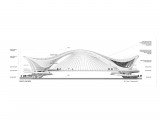 © Laurent Saint Val
© Laurent Saint Val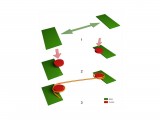 © Laurent Saint Val
Comments