20

APR 2012
The holy hills / Giuseppe Vultaggio
The planning of the ecumenical centre in the town of Arles, gives me the chance to look into the theme of the symbolism in architecture and to interpret again the link between icon and religion.
© GIUSEPPE VULTAGGIO
In all ages, during the planning of a place of worship, people tried to create mystic spaces that were able to establish a relationship with the Divinity, but that had to be a symbol, and at the same time, a landmark in the urban context.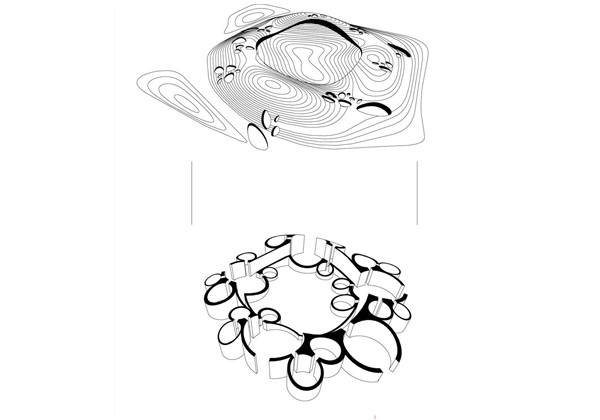 © GIUSEPPE VULTAGGIO
The planning research turned into a linguistic research with the aim of introducing styles which could represent, at their best, the greatness of the Divinity; but, in the contemporary age, with the contamination of ethnic groups and religions and the co-existence in the same town of places of worship of different religions, the linguistic research turned into a process of self- identification, where, each cult tried to determine itself to become recognizable inside the metropolis.
The planning of an ecumenical centre, a place of meeting and exchange between different religions, where the co-existence of diversity of individual's stories interweave, challenges all what has been said up to now.
© GIUSEPPE VULTAGGIO
It is inconceivable to plan a centre designed like a house, a mosque, a synagogue or a Catholic or Protestant church where one language is more dominant than the other.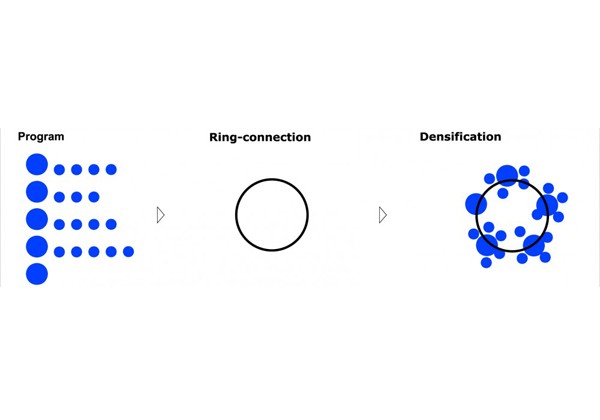 © GIUSEPPE VULTAGGIO
It would be like admitting the possibility of coexisting and putting up with the idea to live separated, as slaves of our own identity.
© GIUSEPPE VULTAGGIO
The suggestion of this ecumenical centre completely denies all symbolism, by placing all the buildings around a connective round-shaped path: a ring, which ideally links every religion and one which denies diversity.
In order to state the idea of denial of every form of individualism, the entire structure is covered with earth, by creating some hills, wrapped with a green mantle.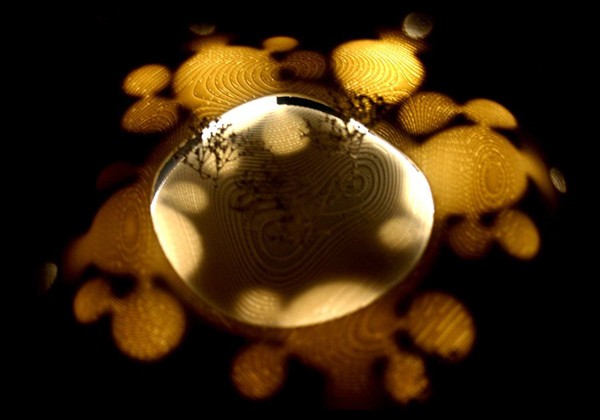 © GIUSEPPE VULTAGGIO
The latter is engraved with amorphous holes to bring light inside, with large cuts which guarantee access to the buildings via caves, and above all, through a big circle cut through: a glass ribbon which wraps the inner courtyard, a place of exchange and meeting between cultures, the mystic space and the hidden secret beyond the hills.
© GIUSEPPE VULTAGGIO
Every single building is made of a central round–shaped nucleus, designed for religious ceremonies.
© GIUSEPPE VULTAGGIO
Around this, the other environments orbit like satellites; as previously described, the five structures surround the big central courtyard, generating a continuous alveolar system.
The denial of the symbolism and the willingness to overcome the planning research generate a sculptural landscape: the Holy Hills.
© GIUSEPPE VULTAGGIO
A sculpture designed to become the icon of the contemporary metropolis, a symbol of the racial integration, a symbol of the exchange and comparison between different ethnic groups! The Holy Hills deny symbolism to the individual to become a symbol of the entire community!.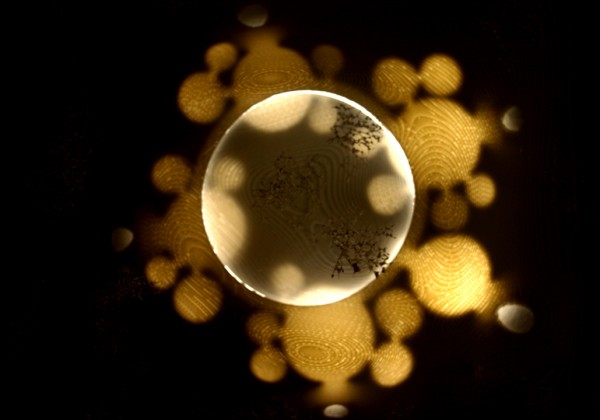 © GIUSEPPE VULTAGGIO
© GIUSEPPE VULTAGGIO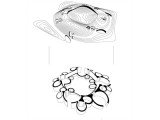 © GIUSEPPE VULTAGGIO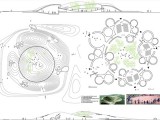 © GIUSEPPE VULTAGGIO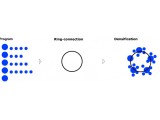 © GIUSEPPE VULTAGGIO
© GIUSEPPE VULTAGGIO
© GIUSEPPE VULTAGGIO
© GIUSEPPE VULTAGGIO
© GIUSEPPE VULTAGGIO
© GIUSEPPE VULTAGGIO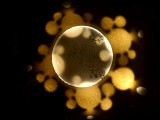 © GIUSEPPE VULTAGGIO
Comments