19

APR 2012
KANNO MUSEUM / Atelier Hitoshi Abe
Located in a small town on a hilly site with a view of the Pacific Ocean, this is a design for a private art museum intended to permanently display eight sculptures owned by the client.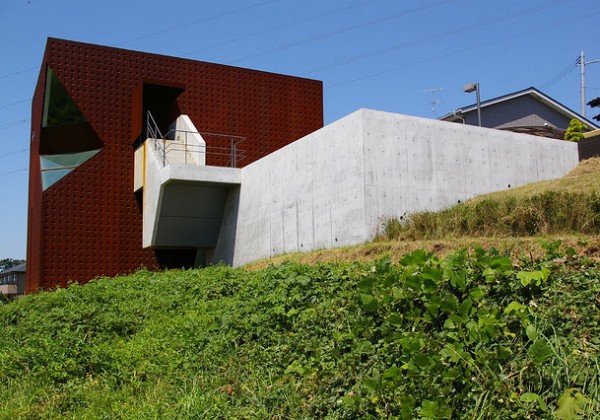 © Atelier Hitoshi Abe
Rather than a white cube able to accommodate any type of exhibition, we aimed to design a unique landscape, and specific places for exhibiting each of the sculptures.
© Atelier Hitoshi Abe
Within the predetermined 10m~12m~10m volume, the architecture was given form by creating the eight spaces to hold the sculptures as if inflating them like soap bubbles.
© Atelier Hitoshi Abe
© Atelier Hitoshi Abe
This form is defined by balancing the conditions (location, size) that give rise to the boundary surfaces of each cell, which are formed by the internal pressures of the small spaces within the large space of the entire building.
© Atelier Hitoshi Abe
Visitors may experience the eight sculptures while moving around the cells, which connect the siteХs differences in elevation.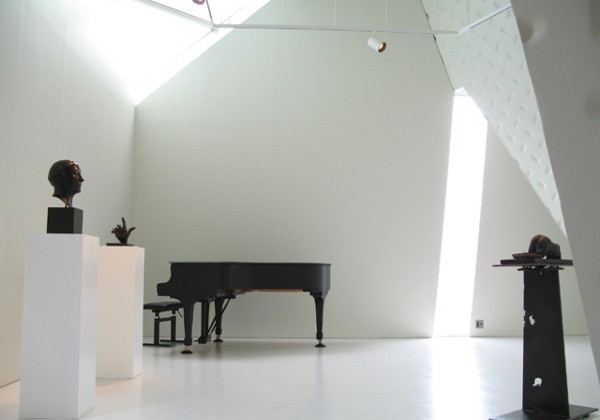 © Atelier Hitoshi Abe
.
© Atelier Hitoshi Abe
© Atelier Hitoshi Abe
© Atelier Hitoshi Abe
© Atelier Hitoshi Abe
© Atelier Hitoshi Abe
© Atelier Hitoshi Abe
© Atelier Hitoshi Abe
© Atelier Hitoshi Abe
Comments