14

MAR 2012
Innuendo Restaurant and Bar / Bluarch
Innuendo is a restaurant in Port Washington [New York] offering a contemporary American menu with influences from Mediterranean, French, and Asian cuisines.
© Bluarch
This project is conceptually linked to the notions of self-similarity and non-differentiability descending from the fractal definition of a geometry versus its topological essence.
The ceiling installation is a three-dimensional, cloud-like, organic formation of 1/2"-square by 6-inch poplar members organized to shelter the occupants in a soft, shifting, ever-fluid space.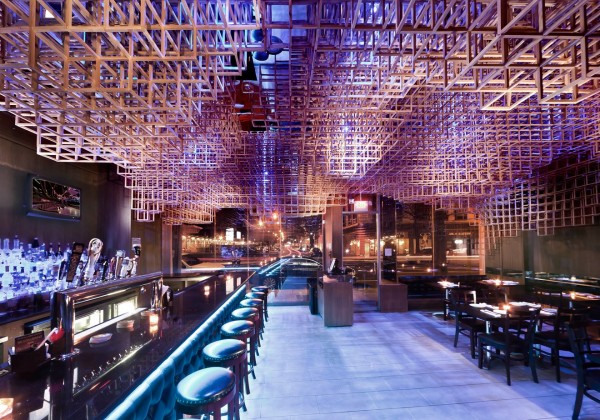 © Bluarch
Similarly to fractal geometries, the ceiling installation in its layered layout is self-similar and recursive in the sense that its formal behavior is the same from near and from afar, and further exists within the fractal non-differentiability if one considers the essential multiplication of each member as its distance from the viewer increases.
As such distance increases, the visual understanding of the form multiplies with the same detail, thus being non-differentiable.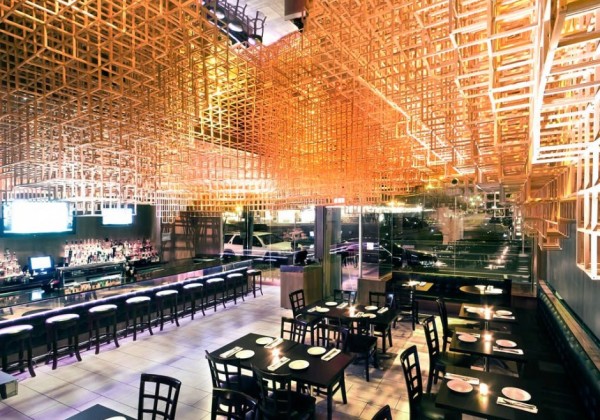 © Bluarch
Integrated and seamless is the lighting system of LED sources arranged to enhance the hovering nature of the poplar-cloud ceiling, and to multiply a weightless, mobile sense of space.
The seating is anchored to one side of the room via a tufted banquette which pays homage to Mies' Barcelona chair with its square organization of the buttons.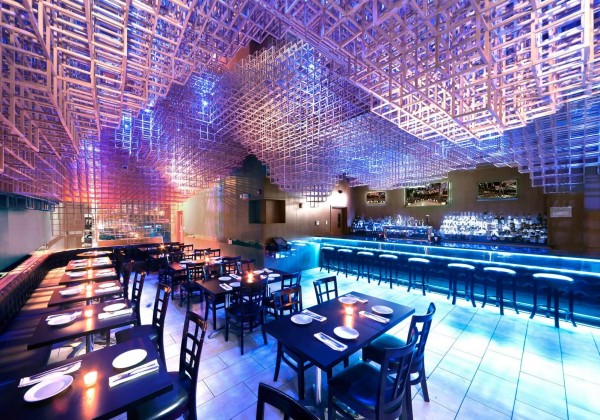 © Bluarch
The walls are all clad in cherry veneer, and a mirror band unifies the perception of the space as it runs throughout its perimeter.
The storefront is frameless and further multiplies the ceiling installation, while opening the venue to the City.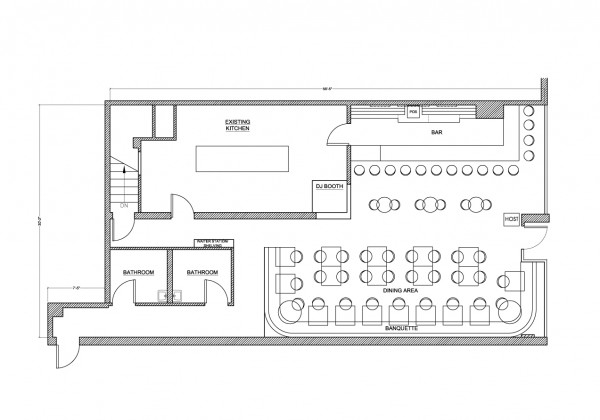 © Bluarch
.
© Bluarch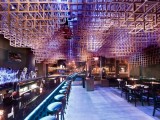 © Bluarch
© Bluarch
© Bluarch
© Bluarch
Comments