16

MAR 2012
Cocoon lamp / Voxel Studio

A cocoon is a shell, which larvae of varies insects, particularly caterpillars, are building for their metamorphosis.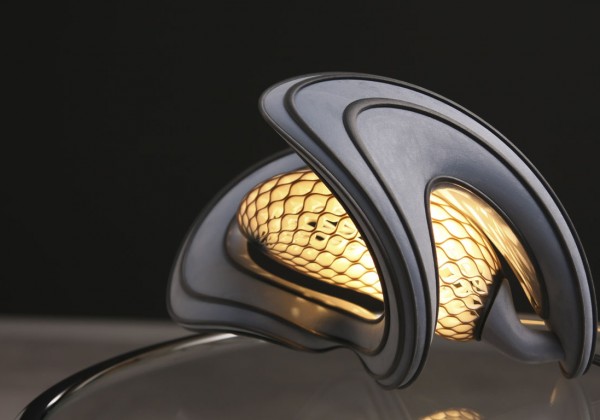 © Voxel Studio
The caterpillars use for this a liquid which is pressed out from their spinneret and hardens in the air quickly.
© Voxel Studio

The conceptual idea comes from this parallel to the PolyJet technology, at which a liquid photopolymer is applied out of nozzles and hardens through UV-light.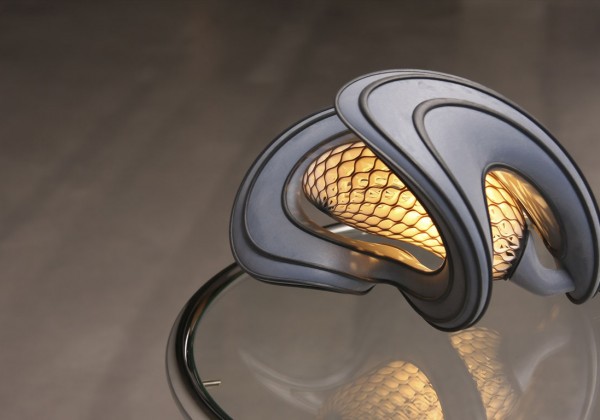 © Voxel Studio

The adaption of the construction and the clean design of a cocoon lead to the emergence of the inner element.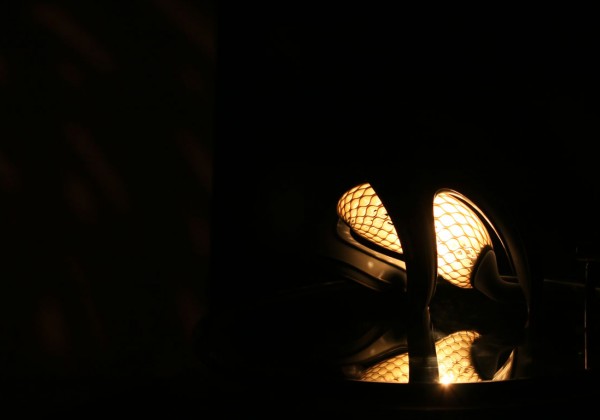 © Voxel Studio
Its geometry is formed by spun threads, which wind protectingly around the light source.
© Voxel Studio

The white and hard material "VeroWhite" is perfectly suited for this construction, because it provides the required rigidity and disseminates, through its reflective surface, the light further into the space.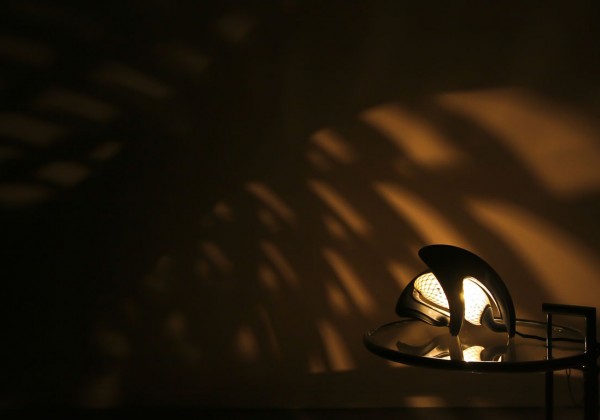 © Voxel Studio

A dark layer "TangoBlackPlus", which is applied to the surfaces of the side of the lamellae, provides the desired color contrast and protects the surface.
© Voxel Studio
At its lower end a special fitting is formed, to which the holding element can be connected to.
© Voxel Studio

This way the cocoon can be connected to the mounting element.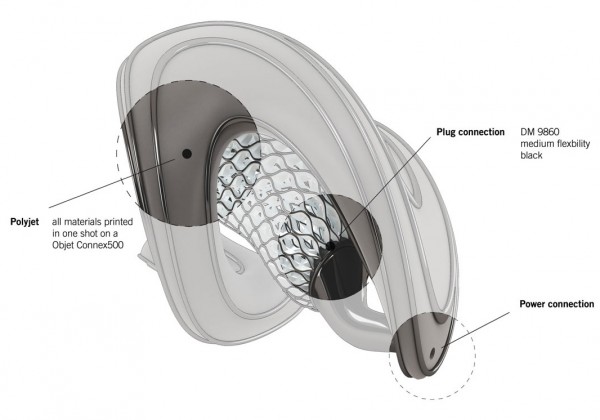 © Voxel Studio

This organic form proceeds in swings around the cocoon enclosing it.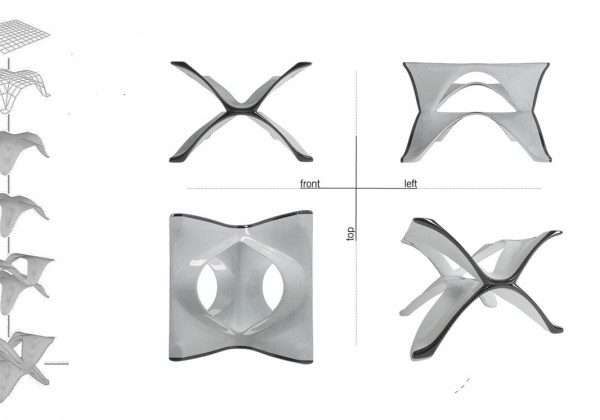 © Voxel Studio
Being printed out of "DigitalMaterial" of the PolyJet matrix technology, based on the mixture of "VeroWhite" and "TangoBlackPlus" materials, results in a gray, neither completely stiff nor completely flexible construction
arose.
© Voxel Studio

Additionally, very soft, linear elements follow the surface and assure protection, skid resistance, and a comfortable haptic, when applied around the luminaire.
© Voxel Studio

This can be turned, laid or hung up in different positions.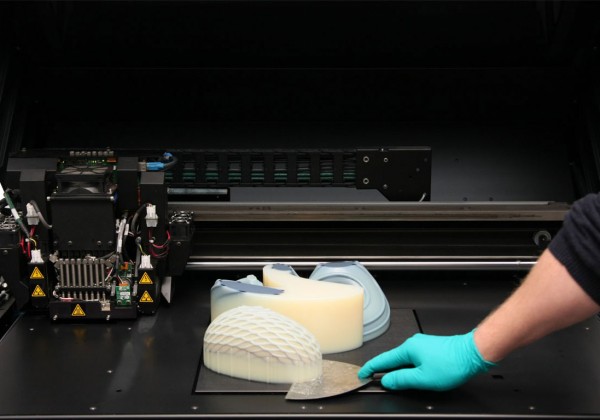 © Voxel Studio
The optical appearance or the desired effect can be defined by the user.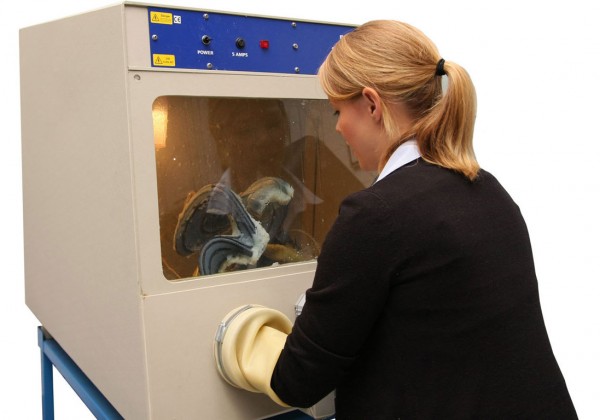 © Voxel Studio

The design should have the potential, arising from the PolyJet production process, to exhibit geometrically on the one hand, but also to display the different properties of the material combination in terms of rigidity, reflexion and feel of the surface.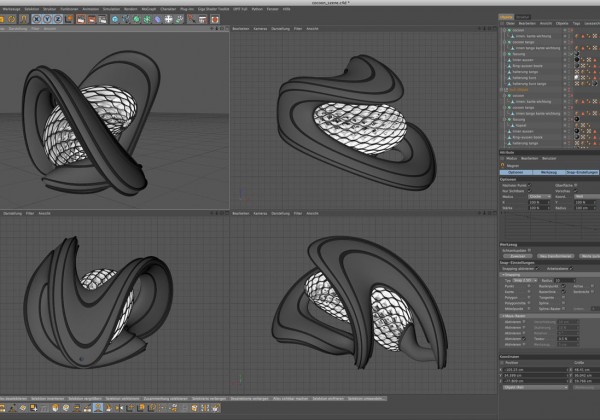 © Voxel Studio
.
© Voxel Studio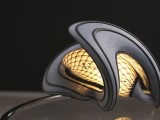 © Voxel Studio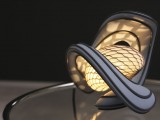 © Voxel Studio
© Voxel Studio
© Voxel Studio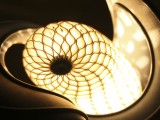 © Voxel Studio
© Voxel Studio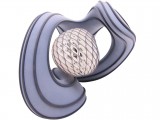 © Voxel Studio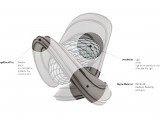 © Voxel Studio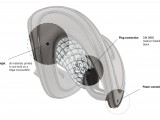 © Voxel Studio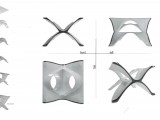 © Voxel Studio
© Voxel Studio
© Voxel Studio
© Voxel Studio
© Voxel Studio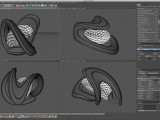 © Voxel Studio
© Voxel Studio
Comments